Unique films to consider when settling into the fall season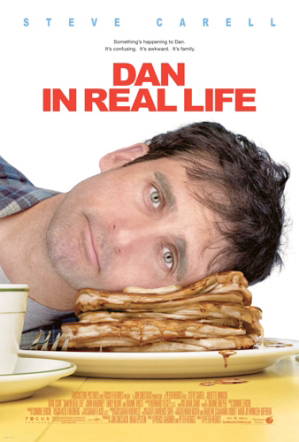 The grass is muddy, stores are getting ready for the holidays and rain has descended upon Tacoma. Coinciding with pumpkin-spice-everything and warm coats, school begins to pick up and sleep goes by the wayside. With that in mind, here are two suggestions for fall and winter movie classics to watch when taking a break from school.
Dan In Real Life
Scenic Rhode Island plays home to this funny and sweet fall movie, full of warm people and crunchy leaves. With long drives along the rainy shorelines, seaside bookstores and falling leaves, Dan in Real Life captures the fall essence reminiscent of the Pacific Northwest. Watching characters in the movie get soaked in rainstorms and blowing winds is much more satisfying than actually braving the elements.
Steve Carell plays the well-meaning father of three daughters, whom he takes to a family reunion on the picturesque coast. The eye-rolling and self-deprecating humor of Carell's character Dan as he has to endure the best intentions of his family carries the movie.
Mishaps and poorly timed events plague Dan, who is never able to outrun the issues of his normal life. What Carell does so well in this movie is connect with the audience both as someone to laugh at and with, but also as a character with whom to emppathize. The teenage angst and the lovable grandparents fill up much of the periphery, both as funny sub-characters and as people bent on making Dan's life more complicated. Dan is an advice columnist who often finds the problems of those around him easier to solve than those of his own.
His parents, siblings and children adore him in the end, only after he is told to "get lost for a while" and that he is "a murderer of love." This is not a barnburner of a film; there are no explosions, no car chases and certainly no zombies. Instead there is good music, seasonally appropriate settings and plenty of laughs. Grab some hot chocolate and enjoy as Carell acts in the role he was born to play.
Se7en
Often a quiet weekend in is just what the doctor ordered, but not all low-key weekends have to be cookies and cozy blankets: There can also be ghost stories. If the theme of the evening is a bit more intense than Disney movies or love stories, a worthwhile film is Se7en. Fair warning, this movie is intense and not for the squeamish. The film's cinematic qualities showcase the unique style of director David Fincher (The Social Network, Fight Club) but truly stands out in its suspenseful and thrilling nature. Hesitant to watch the film the first time, its thrilling nature was more than I bargained for, but once the movie started, I could not be pulled away.
The convincingly creepy Kevin Spacey adds a whole other direction to the movie, moving it away from police procedural towards horror. Spacey plays his role so well that by the end of the film, the audience is more unnerved by his performance than his character's actions. Similarly severe films can be off-putting, focusing on gore instead of content. Se7en is visually graphic, but more of the intensity is derived from the passion of the actors. A young and driven Brad Pitt partners with Morgan Freeman to solve graphic crimes and put away a killer, at war with people and forces unknown. This movie can scare the flannel off any Logger, perfect for the time of the year when a crunchy leaf sends spines shivering.
Other great films that fit in perfectly with the season are Cabin in the Woods, Groundhog Day, October Sky and even A Charlie Brown Christmas.
The weather in the Pacific Northwest during this time of year is conducive to watching movies: so grab your warm blankets, salted-caramel popcorn and settle down to a movie.
PHOTO COURTESY / IMDB.COM
Tags :
dan in real life
fall
films
se7en