Macklemore and Ryan Lewis inspire Puget Sound students with Pacific Northwest pride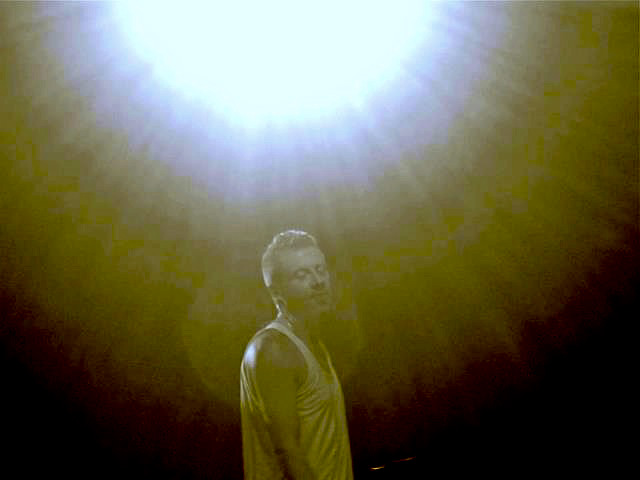 Through his music, Macklemore shed light on profound social and personal issues.
On Sunday, March 25, Puget Sound hosted Seattle emcee Ben Haggerty, better known as Macklemore, and producer Ryan Lewis.
Situated in the Memorial Fieldhouse was a giant stage, an impressive array of lights, a soundboard and two large stacks of high-output speakers which beckoned the arrival of the Pacific Northwest's contemporary hip-hop icon.
Doors opened at 6:30 p.m. and a few students filed into the Fieldhouse, eager to get a good spot near the stage or hang out in the bleachers upstairs.
The opening act, Fly Moon Royalty, came on just before 7:30 p.m. and played to a crowd of dozens which steadily continued to grow to hundreds.
By 8:30 p.m. the majority of the concert's 700 or so attendees were crowded toward the stage, filling almost half of the Fieldhouse. Fly Moon Royalty had left the stage, and as the crowd grew anxious, screams filled the building.
Concertgoers began to chant for Macklemore, sing happy birthday to Ryan Lewis and erupt into cheers at any possible sign of the performers.
Eventually Macklemore and Ryan Lewis, backed by their trumpeter Owour Arunga, who sported a flamboyant marching band outfit, emerged to an uproar, enhanced by the reverberating effect of the gym.
Macklemore's signature raspy voice shined during his first song. Once it was over, he paused to appreciate the crowd and engage them in a dialogue of sorts.
Macklemore continued to alternately perform and then explain his next song, discussing where he had gained inspiration for the lyrics or the merits of the Pacific Northwest.
To some, his banter was insightful and worthwhile, but others appeared to find it distracting, eagerly anticipating the next song.
Perhaps the most poignant part of the performance was the energy Macklemore managed to bring out of his audience. Many students were dancing, clapping, singing and waving arms in step with the performance as Macklemore danced around on stage, climbed on top of amplifiers and performed with remarkable passion.
Occasionally Ryan Lewis, situated at the back of the stage, would join Macklemore up front for a few lines of a chorus or from behind with enthusiasm.
After almost 80 minutes, Macklemore left the stage to a cacophony of uproarious applause and whooping students.
Macklemore and Ryan Lewis' music is characterized by frequent use of rock samples ranging from bands like Red Hot Chili Peppers to The Killers and Macklemore rapping over Lewis' beats. His music grapples with social issues such as drug addiction and consumerism, or it shares personal stories he's heard or experienced himself.
Macklemore always seems to live by and advise listeners to heed his own mantra from the song "White Privelege," "I'm gonna be me so please be who you are."
PHOTO COURTESY/TOMMY STONE
Tags :
hip-hop
live entertainment
Macklemore
on-campus events