Underground Sound delights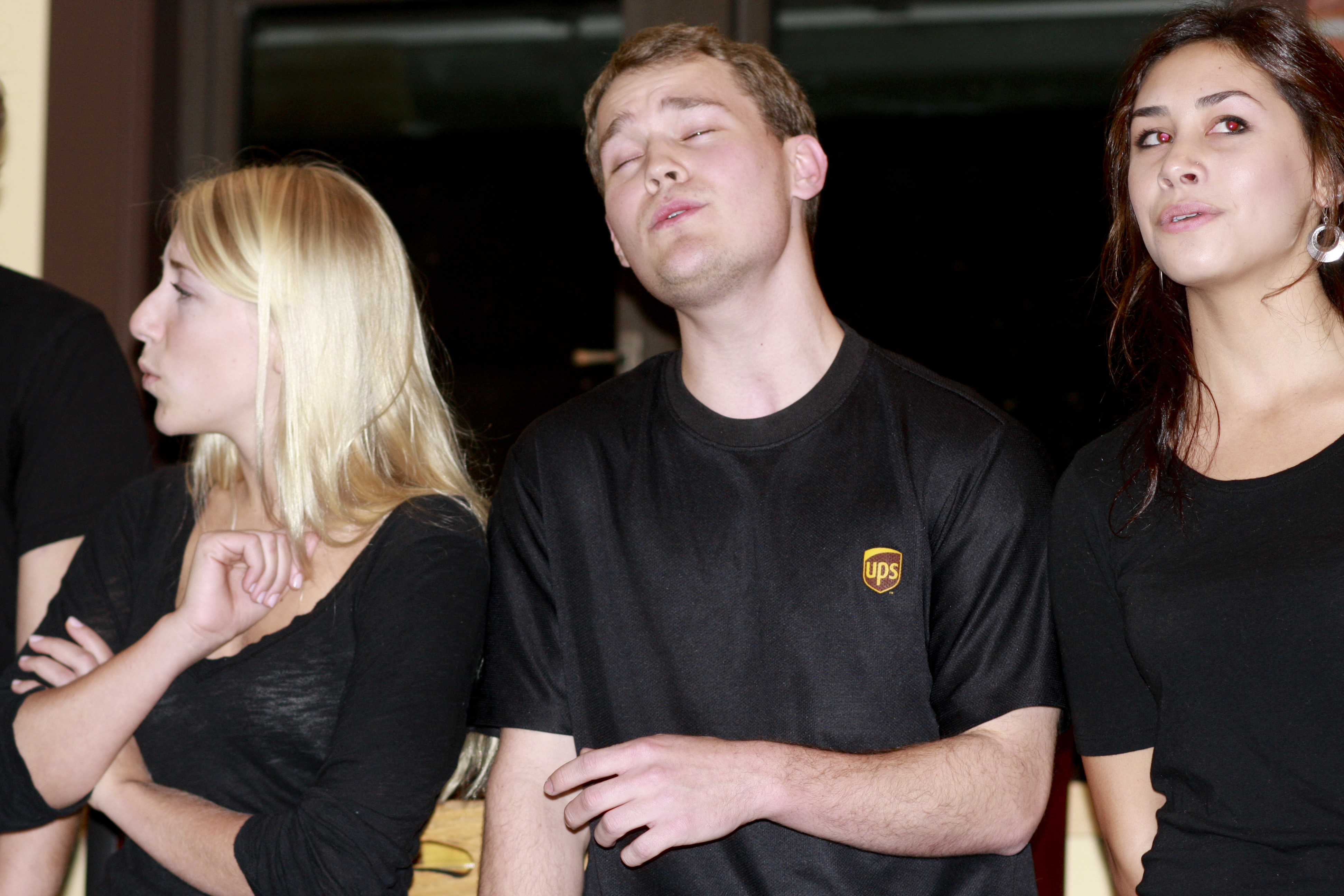 Among the choirs on campus, Underground Sound is the only a cappella group to include both genders as members.
The piano lounge in Wheelock was uncharacteristically full on Nov. 3 at 7:30 p.m. due to the Underground Sound's preview concert. The piano lounge concert was Underground Sound's mini concert to spread the word for their upcoming concert on Nov. 19.
Underground Sound is the University of Puget Sound's only mixed gender a cappella group on campus.
Small concerts from each a cappella group have appeared this fall as a teaser for their next all-inclusive concert. Nov. 19 at 7:30 p.m. in Schneebeck Hall, all of the campus a cappella groups, including Garden Level and What She Said will be given a chance to collectively delight their audience.
Although Underground Sound's appearance in the piano lounge was only for a short time, it was time well spent.
Playing to the informal setting, the group was casually dressed in black shirts and denim. However, the most notable aspect of each outfit was the socks. Each member had a pair of very flamboyant socks, adding a little individuality to each member.
The concert began on a strong note with the a cappella interpretation of the Eurythmics song, "Sweet Dreams."
"Sweet Dreams" pleasantly accented the group's unique combination of male and female vocals that sets them a part from the other Puget Sound a cappella groups.
While the main spectacle Underground Sound provides is sweet harmonies, the visual spectacle is equally entertaining.
Each member is given freedom of movement while performing. Some bounce and sway while others remain stationary, yet with each member the enthusiasm for their singing is apparent.
One song the group sang stood out in particular for its classic value. Underground Sound's interpretation of "Unforgettable," the song made popular by Nat King Cole, was especially enchanting.
Soloists were placed appropriately throughout the song emphasizing the dreamy lyrics that quieted the piano lounge.
After each song the ensemble sang, the crowd around the piano lounge increased. They played well to their strengths and used singing in a public forum as the best form of advertising.
The final song Underground Sound performed showcased their sense of humor. Without any explanation, the group rearranged themselves so that the tall members framed the more petite members.
After the group moved around the began singing a song that opened with the lyrics "Short people got no reason to live."
The song was full to the brim with sass. The verses alternated between the tall members of the group and the short members, providing an entertaining performance dynamic.
In one last humorous effort the song ended with the tall members blocking out the petite ones in a diva-like manner.
Underground Sound's mini-concert served as a sign of great things to come, leaving the audience wanting more and more eager to attend the next a cappella concert.
Tags :
choir
entertainment
School of Music