User-friendly changes at the gym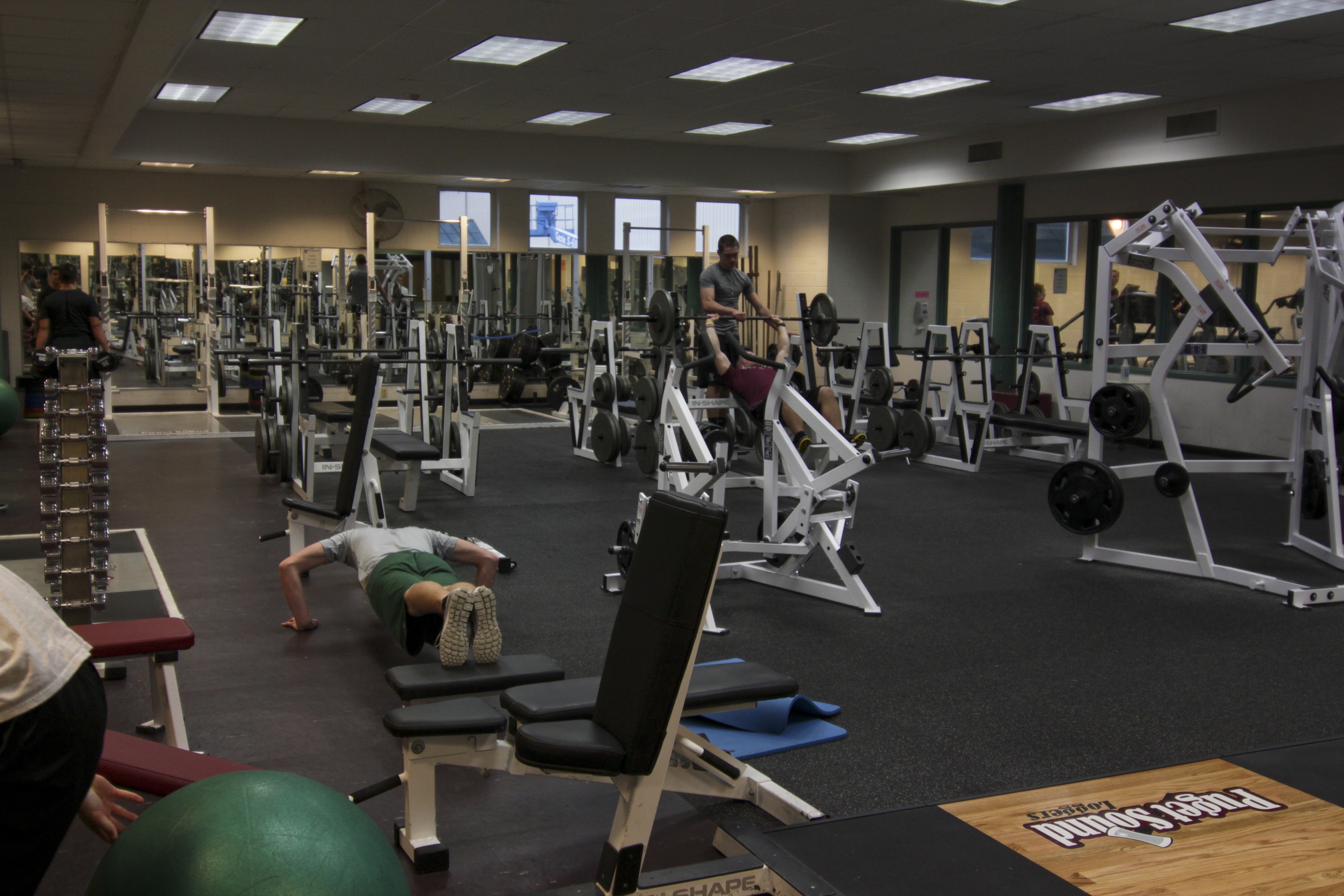 As every Puget Sound student knows, there's only one good place on campus to get a hot, sweaty workout: the gym, a place many students frequent to kick-start their heart rate and lift weights. Since fall break, the gym has made few changes, transforming it into a whole new world.
Although many students choose not to take advantage of the gym, those that do were probably surprised by the changes that took place during fall break. The new equipment is big and bold, and probably confusing for those who aren't trained in what it is for. Even with the instructions present on the equipment itself, students who go to the gym might benefit from more helpful instruction on how the new equipment works.
The open space in the main room is useful because it allows students to use the mats without having to take over the racquetball courts. While this doesn't afford the same sort of privacy, it provides a sense of community, and it doesn't hurt that students can now watch TV while they work their abs.
That same sense of community is embodied in the arrangement of the equipment; everyone has something to watch, whether it happens to be other people on the elliptical or lifting weights in the next room or the TV above the cubby wall. The new gym provides real-life entertainment in all shapes and forms.
If students aren't quite comfortable showing off their workout skills to their peers, there's always the more private option. Once an old classroom, the new workout room offers a more discreet workout experience. Unfortunately, there is nothing as interesting to watch as in the main room (because, as everyone knows, a television is essential for exercising).
For those who do not get as excited about change, however this room includes all the old equipment as featured before fall break. After the changes were made, in order to get into this room, one had to get a hand stamp, but this is no longer the case; students no longer have to worry about walking around campus with an ink-stained hand.
The gym has undergone several changes but they allow students to take more advantage of everything the gym has to offer. Not only does it provide more equipment options for those who are bent on improving their physique, it also allows people to see what other physically apt exercisers are up to. As long as students aren't afraid of getting a little sweaty, the gym is a good place to buff up and burn some calories.
Tags :
Gym