FX's intelligent yet shudder-inducing "American Horror Story" marks a rebirth for modern horror television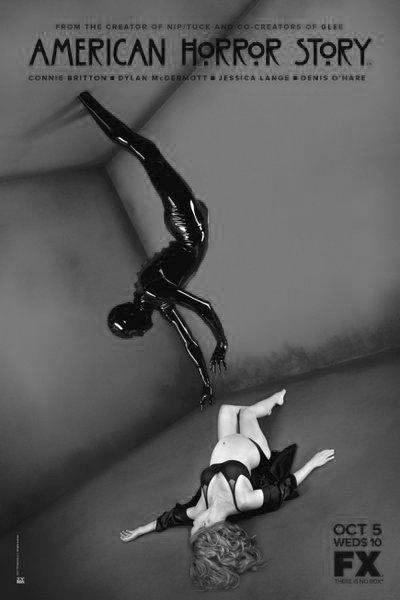 On Wednesday, Oct. 5, new horror-drama series "American Horror Story" premiered on FX. The series, created by screenwriting/directing/producing duo Ryan Murphy and Brad Falchuk of "Nip/Tuck" and "Glee" fame, is being marketed as the first high-profile, mainstream horror television show in years.
"American Horror Story" tells the tale of the Harmon family, who have been newly relocated to Los Angeles in order to start anew after being shaken by the wife's miscarriage and the husband's adultery.
The husband, Ben, played by Dylan McDermott of "The Practice," works as a psychiatrist out of the family's new home, a restored mansion sold for cheap due to its bloody past.
The other members of the Harmon family are Vivien, his sensitive yet headstrong wife, played by "Friday Night Lights'" Connie Britton, and Violet, their teenage daughter, portrayed by Taissa Farmiga.
Other recurring characters include actor Evan Peters as Tate, a troubled teenage patient of Ben's, and Jessica Lange as a mysterious neighbor whose daughter suffers from Down Syndrome.
The pilot episode of "American Horror Story" featured horror and drama in equal measures.
The horror aspects, of which there were many, were hit and miss.
The show featured both common horror tropes such as a character hearing a creepy noise and stupidly following it down to the basement, offering nothing more than frustration and predictability.
Featured in the show were also surprisingly ingenious moments of more understated horror, such as a casual mention of a horrifying aspect of Vivien's past or a split-second frame of a bloody phantom standing behind Ben.
While the horror aspects of the pilot were certainly those guaranteed to stick with the viewers Wednesday night as they tried to fall asleep, it was the dramatic aspects of the story which stood out as more expertly and uniquely crafted.
The alternating tense and passionate moments between Ben and Vivien served as the foundation of the episode, featuring brilliant acting by Britton and revealing backstories unlike any seen on television before.
In one moment of family drama which also functioned as horrific, a screaming match between Ben and Vivien reveals that Vivien miscarried six months into her pregnancy, yet was forced to carry and then deliver the corpse of the fetus.
Ben's love for his wife in conflict with his addiction to serial cheating and Vivien's attempts to rebuild their family function as driving forces in the story.
These elements are equally if not more intriguing than the abundance of noises, visions, corpses and ghosts to be found in the Harmon house.
"American Horror Story" also features beautiful, clean cinematography used to further the horror.
While the show features some overused horror tropes, its more unique aspects and beautiful cinematography rise above the occasional unbelievable moment or instance of overacting (mostly on McDermott's part) to captivate and horrify.
Despite its flaws, "American Horror Story" has arisen on the scene as a definite must-see for all horror fans.
Tags :
entertainment
horror
television