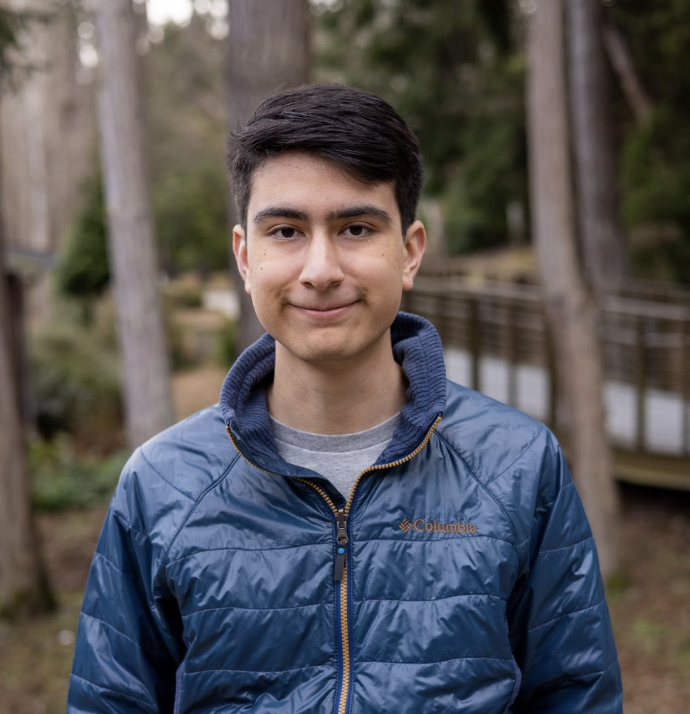 Eric Vasquez, the LEGO mastermind behind Proctor's Connect the Brick
Editor's Note: This story is a corrected version of the print version, in which The Trail misreported Eric Vasquez's name. 
By Julian Finholm
LEGOs are wonderful toys, but to Eric Vasquez, they've always been something a little bit more. Vasquez  was drawn to their potential for creativity and making great times greater. So, at nine years old, he started Connect the Brick, a store in the Proctor area that sells LEGOs. What began as a table in the grass morphed into a (LEGO) brick and mortar shop. This store has all things LEGO, from sets to mini-figures, and is a place for all ages of LEGO lovers. But business isn't all Vasquez  is interested in: Connect the Brick is his passion project.
Vasquez love of LEGOs began in a pivotal moment in his childhood, when he received some LEGO sets on Christmas and birthdays just after growing out of Playmobil. After some initial hesitation, Vasquex soon became wrapped up in the wonders of LEGOs. "I think it was just the fact that you could assemble it and build it into anything you want. Because with other toys, you can't do that," Vasquez said. Soon afterward, Vasquez founded Connect the Brick
Connect the Brick is Vasquez's way of sharing his love of LEGOs with everyone else. "I see it as more of a passion," he says. It provides a space where he can meet with like-minded LEGO lovers. LEGO lets him and his customers express themselves, helping them create strong bonds over their love of the plastic bricks. It's also why Vasquez was so saddened when the pandemic hit, effectively putting a stop to in-person shopping and allowing the already-ascendent online shopping market to dominate. "It's not just about selling LEGOs and making money. It's also about meeting people and just the thought of closing the store was so sad because I'd lose all those relationships," he said.
Regardless of his love for his community, Vasquez isn't naive about what it takes to run a business. "Money is part of my business. And it's to keep the lights on, pay rent and all that. But I kind of see beyond that," he says. The store's management isn't always easy, either, especially when combined with Vasquez personal life. "The hardest part was trying to find a balance because, sometimes, I really want to do stuff for my store. But then, I also have to do math and science homework," he says. Life can't just revolve around his store, Vasquez continues: "We'll have to look at the bigger picture, like school first, to have a bright future," he says.
But that doesn't mean he's lost his passion. That passion involves his creativity with which he sells his LEGO products. Vasquez has great organization, and is people oriented. He's very kind, open, and polite to his customers. Because of these qualities, business is good and he is happy.
Connect the Brick is a wonderful place for LEGO lovers of all ages. It also helps that it's run by a guy who loves his craft like the people who come to him to buy LEGOs. With his passion and help from his family, Connect the Brick came to life.  Vasquez's story is a great reminder that people should never give up on their dreams. If they put in the effort to build them, they, like Vasquez's, will come true.