Athlete of the Issue: Ben Kerr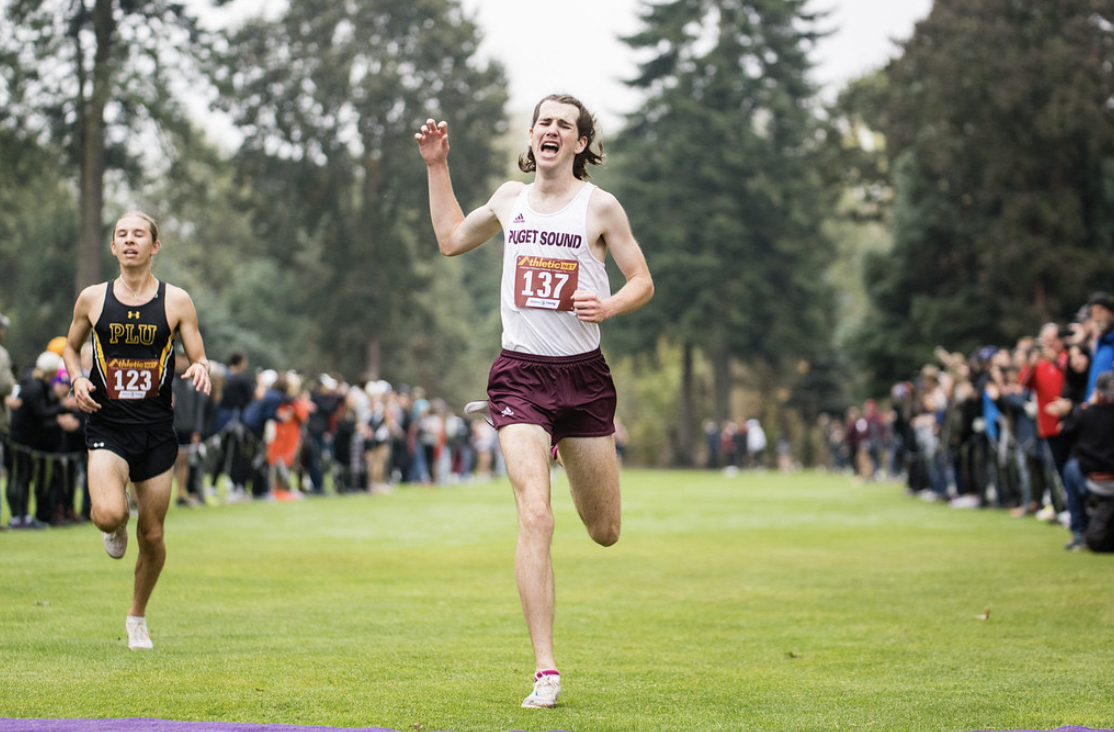 Photo provided by Ben Kerr, used with permission
By Andrew Benoit
Congratulations to the Athlete of the Issue, sophomore and speeding bullet Ben Kerr. Ben has qualified for conference in three separate events, recorded the fourth fastest 5k in the Northwest Conference this season and it seems like he wins a new race every day. The Trail couldn't catch Ben on the track (obviously) so we sent him an email and got him to slow down enough to answer a couple of questions about his success.
Q: What was going through your head before you started the 1,500m at the Pacific Open, which you won?
A: Before I started the race, I was just focused on getting out fast and settling in right behind whoever was leading the race. I wanted to stay relaxed when the pace picked up, and close hard with 400m to go.
Q: You've qualified for Conference in three different events. How big of an adjustment is it between the events?
A: It's not a huge adjustment between each event. My main event is the 1500m, but my training is focused on the 1500m and the 5000m, so although the 5000m feels super long it doesn't require any specific adjustments. The 800m is harder for me, as it is closer to a sprint, so sometimes I get my doors blown off in the first 50 meters and have to play catch-up the whole race. So, for the 8, the biggest adjustment I have to make is just focusing on accelerating really well right from the start and having a good reaction to the gun.
Q: You won the 5k at the Jenn Boyman Memorial on April 8th, with a time of 14:51.67, your fastest this season and fourth best overall this year in the Northwest Conference. What do you think is working so well for you this season?
A: I think one thing that is working well for me is just staying really consistent with my training and keeping my mileage high week after week. My training has been more distance-focused this year which I think has helped me with the 5000m. I've also been getting more sleep, which always helps.
Q: You've got over two years left with Puget Sound Athletics and have already had an amazing career so far. What are your goals for the rest of your time here?
A: For the rest of my athletic career at Puget Sound, my main goals are to qualify for nationals in the 1500m and in cross country. I would also love to win an individual conference championship in cross country, and place top 3 as a team.
Q: What is your favorite moment from your career in Logger Track and Cross Country?
A: I think my favorite moment from my career so far has been winning the 1500m at conferences last year. It was so cool to have the conference meet at home so that some of my friends and family could come watch. I also just really wanted to win going in, so it was very satisfying to achieve that, especially since it was such a close race.