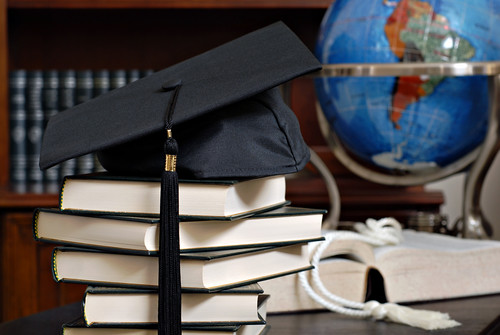 Photo Credit: flickr.com
By Emma Loeninker
In 2011, Freedom Education Project Puget Sound (FEPPS) was founded in collaboration with the Washington Corrections Center For Women (WCCW) by Tanya Erzen, professor of Religious Studies and Gender and Queer Studies, Stuart Smithers, professor and chair of Religious Studies, and Robin Jacobson, professor and chair of Politics and Government.
The program originally offered Associate of Arts degrees, but, in 2019, the board of trustees approved a Bachelor's degree program. The B.A. program is funded, in part, by The Andrew W. Mellon Foundation.
FEPPS provides a rigorous liberal arts education to women, transgender, and non-binary people in the WCCW. When I spoke with Professor Erzen, she said that starting this program in partnership with a women's prison was important because "historically there have always just been fewer resources to prisons that are designated for women."
"We worked for many years with the administration at Puget Sound to talk about why this is valuable for people in the prison, and also for undergraduates," said Erzen. This transformative program involves student engagement, with classes like Professor Erzen's experiential learning course Religion 307: Prisons, Gender, and Education, providing a platform of connection between students in the WCCW and students on campus. Erzen said, "It builds a sense of comradery, of relationship, of mutual endeavor, of we're all in this together."
"Now the students in the B.A. program are accepted as Puget Sound students, they just don't live on campus, they live in the prison, but it is an extension campus," Erzen said. A priority of FEPPS is to "create the idea of a campus, so it's not just classes. Its study halls, a lecture series, an honors society, research classes, computer labs, and we had a film series at one point," Erzen said.
Nola Thury, fourth-year and a fellow working in the FEPPS program focuses on strengthening the connection between the University's main campus and, what she calls the "satellite campus" at the WCCW. She wrote newsletters, brought in campus publications, and made campus tour videos to give the FEPPS students a feel for the campus, because "the students really liked that kind of interaction."
The FEPPS model emphasizes the importance of creativity and initiative through the independent exploration afforded by a liberal arts education. Education programs in prisons are often designed to be restrictive, but Erzen hopes that FEPPS will give students the "opportunity to get an education and to have it be a choice of what they want to study." Thury believes the classroom environment should be a place of "taking ownership of your life, taking your life into your own hands, and putting in the work into something bigger that contributes to your self-image and self-worth."
Thury elaborated that "the students in the program are not monolithic. They all come to this education from a lot of different perspectives and backgrounds, and interests, so for some people, the classroom is their place where they get to exercise autonomy and better themselves."
"Identity by the prison often becomes defined as an offender or inmate, so it gets to the point of how do you see yourself," Erzen said. The faculty teaching in the prison tries to help the students build a holistic sense of identity.
At the beginning of the spring semester in January, the WCCW experienced its first massive COVID Outbreak. In response, the prison initiated a cohort system to minimize the spread of covid. The cohorts were separated by custody levels which meant people living in different parts of the prison were not allowed in the same classroom. The new system diminished the number of people able to participate in the program. The A.A. program, which generally taught 80-100 students, now has roughly 40 participants.
"It was a pretty devastating time for a lot of the students, but we are picking back up classes over the summer," said Thury.