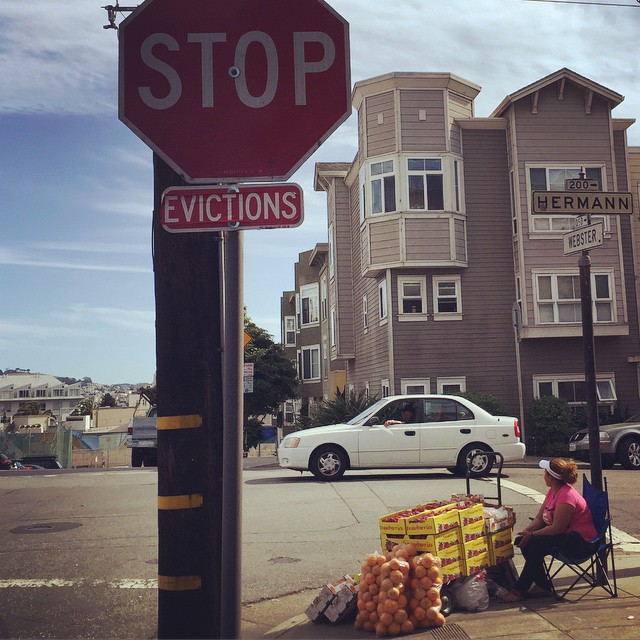 Photo Courtesy of Flickr
 By Emma Loenicker
Pierce County households face $93 million in late rent bills as moratoriums lift. On Sept. 4th, 2020, the Center for Disease Control and Prevention implemented federal moratoriums on residential evictions across the nation in response to the COVID-19 Pandemic State of Emergency. In March 2020, Tacoma Mayor Victoria Woodards and Washington Governor Jay Inslee imposed utility disconnect moratoriums. These temporary moratoriums were instated to prevent further spread of  COVID and provide financial and residential stability.
The eviction moratorium prohibits landlords from removing tenants for unpaid rent. Governor Inslee's bridge moratorium extension lifted on Oct. 31st, 2021 in Pierce County. Similarly, the utility shutoff moratorium which prohibits utility companies from disconnecting utilities due to unpaid bills is scheduled to lift on March 31st, 2022 by order of Mayor Woodards. Beginning March 31st, Pierce County residents will be without the moratorium's safety net and forced to face accrued debts.
Pierce County residents remain in the worst debt of any other Washington county. The US Census Bureau reported in Sept. 2021 that 23,000 Pierce County households owe a combined $93 million in late rent bills. King5 News reported that as of Nov. 1st, 2021, close to 8% of renters in Washington were behind on rent payments.
  According to a public news release on Feb. 11th, 2022, the Suburban Times informed residents that since the start of the Pandemic, more than 27,000 Tacoma Public Utilities (TPU) customers now owe past-due balances, with almost $30 million accumulated in unpaid utility bills. The Statement also explained that TPU is implementing an automatic, interest-free installment plan for all past due balances ahead of the March 31st shut-off date. This 24-month plan will lower the monthly amount customers must pay.
The Homeless Management Information System reported that homelessness rates in Tacoma have risen from 6,664 in 2017 to 10,858 in 2020. Maureen Howard, senior policy analyst for the Tacoma Pierce County Coalition to End Homelessness encourages continued federal aid assistance to avoid eviction and utility disconnect until a more permanent solution is proposed.
Governor Inslee's bridge moratorium further postponed rent payments, intending time for federal aid distribution and the establishment of eviction resolution programs, softening the blow of ensuing debts. Following the expiration of the bridge moratorium, Pierce County residents find themselves expected yet unprepared to meet any required payments.
  Landlords are now legally allowed to pursue evictions contingent upon providing renters with local resources to avoid eviction and offering payment plans for retroactive debt. According to Washington real estate company SJC Management group, landlords can now legally expect a full month's rent as well as ⅓ of a second month's rent to begin debt repayment. This adjustment places further weight on already struggling individuals, as income rates haven't increased in unison with the expectation of higher rent remittance. Landlords can now lawfully increase rent payments with a 60-day notice, further aggravating the circumstances. 
Ann Dorn, a current Tacoma resident shared the details of her 2018 no-cause eviction from her former University Place home. When her landlords decided to sell her rental home, local laws only required 20 days' notice. She told me that "scrambling for housing with only 20 days' notice right before school starts is a special sort of hell." She explained that looking to rent after being evicted is "like a life sentence that forces you to rent substandard housing."
Currently, a volunteer for Tacoma Tenants Organizing Committee, Dorn works to "provide advice and resources, and support tenant efforts to organize including the formation of tenant unions." Pierce County residents and politicians are considering what interim solutions exist to assist those with outstanding rental and utility debt. Additionally, the Suburban Times reported that "Tens of millions of dollars are still available through several relief funds and utility assistance programs, but customers must apply for them while they last."
When Mary Anne Dillon, the executive director for the YWCA in Snohomish County spoke with King5 News, she said that the YWCA has long been a resource for rental assistance, but that the Pandemic exacerbated disparities between wages and rent costs in Washington. Dillon clarified that the YWCA continues helping as much as resources allow and that attempts have been made to work with local landlords in pursuit of financial well-being for all parties involved.