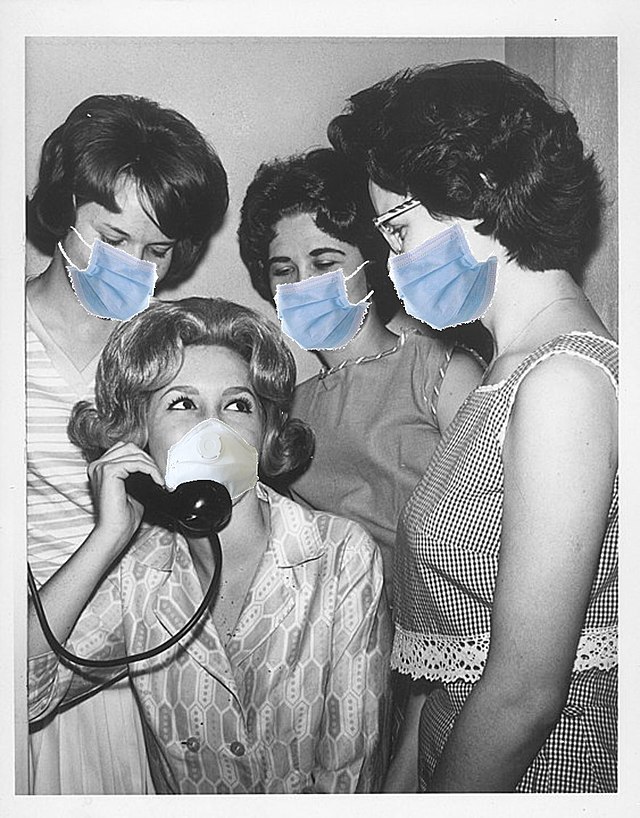 Photo courtesy of Wikimedia Commons
By Hannah Lee
  Washington follows states such as California, Connecticut, and New York in lifting both indoor and outdoor mask mandates. Washington state's outdoor mask mandate lifted on Feb. 18th. Governor Jay Inslee announced on Feb. 17th that the state will lift the mandate in indoor areas like schools and public areas March 12th.
  Masks are still required in hospitals and in federal areas such as airports and federally owned buses. Businesses, but not employees, are still able to dictate whether they want their customers to wear masks, and if people choose to wear masks, they may.
  Research shows that COVID-19 is less likely to spread outdoors, and Puget Sound dropped the outdoor masking requirement. Much of the campus community stopped wearing masks outdoors long before the mandate lifted. 
  When asked what this means for the Puget Sound community Dr. Kelly Brown, director of CHWS, said the COVID response management group was responsible for developing the University's COVID policy. An emergency policy council heard recommendations, and synthesized a coherent policy.
  "We also met with a consulting firm called Tegria, which is a risk management company that really looked at any of the things that we were thinking of doing. That company was made up of epidemiologists, doctors, people who would know maybe more than anyone here." Brown said. 
  The university's COVID policy was indirectly influenced by the Tacoma-Pierce County Health Department (TCPHD) and the Governor's office because the council took into consideration what the government was saying. Dr. Brown said the University had a liaison for the TPCHD, who was able to clarify specific COVID policies.
  Brown said she wasn't sure if the university would require masks after the state's indoor mask mandate is lifted. "I don't know. I suspect yes. We will need time. Most of the time when the governor makes announcements, then we need to wait" Brown said. She referenced the University's ten day isolation period, which continued after the five day isolation period was announced by the CDC.
 Dr. Brown said Puget Sound is a little more cautious than other institutions because they prioritize the safety of students, faculty, and staff. "We thought that with a congregate community, with people all living together, shortening the isolation so soon at the top of the surge didn't make sense, but also in addition, the public health Department asked us not to change it immediately." Brown said. 
  Dr. Brown expects that we are near a point where we will be able to decide whether or not we want to wear a mask. "The CDC has not said that we should stop wearing masks. And I think that people need to be aware of that, that, yes, you can make the choice about whether to wear a mask, but the CDC is still saying it's a good idea. And so I know that CHWS will be saying it's a good idea" Brown said. 
CHWS continues to recommend wearing a three-ply or N95 or KN95 mask, but that the choice of what kind of mask we wear will come down to individual circumstances. But as mentioned earlier, it will also come down to individual choice. 
  Dr. Brown also said that despite the continuing presence of the pandemic, there is still reason to be hopeful. "I think there's a reason to feel hopeful…I kind of envisioned that COVID will eventually be like many of the other diseases that we live with that also kill us, the flu being one of them." Brown said. 
The flu hospitalizes and kills people every year, but we follow necessary precautions- washing hands frequently and receiving vaccines.  "And now we have this new tool which is wearing masks, which is something that in our country, in the United States, has never been sort of a tool that we thought to use when there was a respiratory disease that was in the air." Brown said. She mentioned other countries that have been using face masks for years. "I'm hoping that it's something that we absorb as a tool to kind of use throughout time as opposed to just for this pandemic. But we'll see." Brown said.