Why do you Puget Sound?
As students at the University of Puget Sound, there's one thing we all have in common: we're students at the University of Puget Sound. But why? This week, The Flail asked people from all walks of campus life why they chose to come here.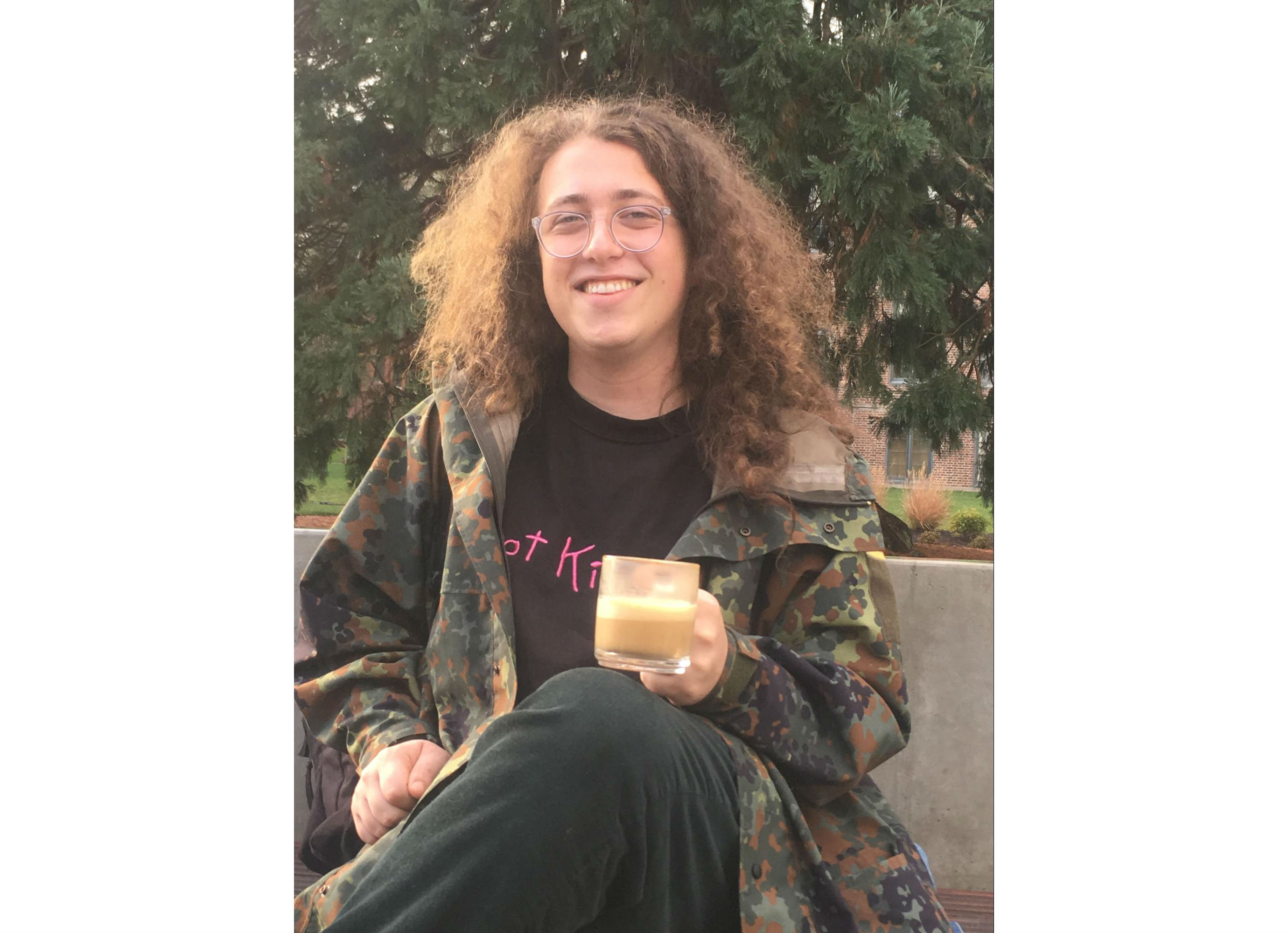 University Ofpuget, in a rare quiet moment, enjoying a Diversions drink. — photo credit to Pagliaccio
"I just wanted a comfortable place to quietly wait for my privilege to blossom," junior McKendra Bradloy, and hundreds of other respondents, said.
"I saw it in a dream, and I have a lot of money," sophomore Britt Brickman said.
When asked why he Puget Sounds, first-year Eric Willman donned a sheepish smile. "Um … how do I say this … the student body is over 60 percent female. Am I allowed to say that on here?" Willman said.
Administration employee Brenda Billows gave an insider's take: "I love working at the University of Puget Sound. Whenever a student comes to me for help, I just redirect them to Cindy Hedolan. That's all I do. It's so easy," Billows winked. "Let's just say, Cindy Hedolan works on the fifth floor of Jones."
"There's this screen in the lobby of Jones Hall," first-year Lindy Viptipperman said. "Have you seen it? It shows photos from campus … green, green lawns, laughing smiling faces, lovers embracing by the fountain. That monitor is the reason I'm here."
"When I chose University of Puget Sound, to be honest, it was sort of a whim," senior Luar Metts said. "But, in my four years here, I think I've come to understand how this came to be home. Those monogrammed blankets at the bookstore? Pretty nice."
"I've never been challenged and I'm not going to start now," first-year Alice Brookbank said.
First-year Yelmo Yellow had a more entrepreneurial approach.
"I had this idea a few years back: people love green, but they don't want to bother with grass. Too messy, too unpredictable, yada yada, no one's got the time anymore. But imagine this: suppose, for a reasonable price, you could just buy pictures of green, green grass? No hassle, all the color? I have a feeling this business is going to be booming, baby," Yellow said. "I've had the idea for years. Now … I've got the grass."
"My grandma was really brave, a big risk taker," junior Alisonson Burgson said. "Yeah, like anyone, I lose my way sometimes. But I just think about Grandma Rosie … and then I know who I am, and where I'm going."
"I'm a medium fish in a small pond and I'm feeling fine," senior Gern Blansten said.
"This school was plan C," local celebrity Tallia Tapps said.
Sophomore University Ofpuget had a more personal connection.
"Yeah, first name University, last name Ofpuget. Growing up, I got teased for my name a lot. My older sister Riverbed bullied me mercilessly. But I always had this feeling that it meant something more. When I saw this school's name on a poster … I just knew. I never considered anywhere else," Ofpuget said.
"I came to Puget Sound because of the small class size — it's really great to have so much access to my professors. I also knew I wanted to have a smaller campus community, and a lot of access to the outdoors, and Puget Sound has all of that," senior Dennis Snook said.
"My dad said I had to go to college before coming to work at his company," junior Wyatt Burtle said. "And … well, I don't know if I'm allowed to say this … but, you know, the student body is over 60 percent female."
When asked why she Puget Sounds, fifth-year senior Debbie Anslow got a distant look in her eyes.
"I feel that I left something here in a past life. Something precious to me … something forgotten. I think I will find it soon," Anslow said.
"I like all the bricks. Hogwarts!" sophomore Madeline Ivwren said.
"Everyone in my family went to Ivy Leagues, but I'm … something of a black sheep. I've always kind of done things my own way. It took a lot of courage for me to go to University of Puget Sound instead of Yale. But I didn't become Derrick Downwright by doing the predictable thing," senior Derrick Downright said.
"The acoustics in the south Jones stairwell are excellent," Reuben Studdard said.
Tags :
college search
why Puget Sound