Puget Sound continues transition from Moodle to Canvas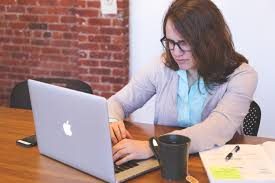 Photo courtesy of PxHere
Many students this semester may notice a difference in the way that they access class readings and assignments online. Technology Services at the University of Puget Sound is continuing a two-year institution-wide transition from Moodle to Canvas — another online educational tool — projected to be completed by September 2019.
Last year saw two different Canvas pilots, one in fall 2017 and another in spring 2018, to test the feasibility of adopting the educational software campus-wide. According to Deputy Chief Information Officer (CIO), Client Support & Educational Technology Services Ann Gleason, the spring pilot included seven participating faculty from various disciplines and over 200 students.
"For the most part, the students found it to be more user-friendly [than Moodle]. The faculty found it to be more user-friendly," Gleason said. "It also pedagogically allows professors to organize their courses better and typically that's what students like better."
Gleason noted that Technology Services is working with instructors to help them organize their courses in Canvas to make them more user-friendly for students, especially by using the software's "modules" system.
Included in the spring pilot was a survey of student opinions with over 80 percent saying they preferred Canvas over Moodle.
"I have never actually seen a survey that was that overwhelmingly positive," Gleason said. However, she also said, "The biggest complaint in our survey from students was that they had both Moodle and Canvas."
Technology Services recognizes that it's a big task to transition a large institution to a new online learning platform. Conscious of this, they have provided a two-year transition window and numerous training sessions for faculty — nearly 20 already.
CIO and Associate Vice President for Technology Services Jeremy Cucco explained that the switch to Canvas was due to a variety of factors, including cost, support and accessibility.
"Moodle is what is referred to as an 'open-source package.' It has support in the nature of those who use it provide support for it," Cucco said. "Very few vendors are actually providing support for Moodle anymore; the platform itself is waning in popularity so the cost for that support, even though it's a 'free' program, was actually dramatically rising … as the community shrunk."
Unlike Moodle, Canvas comes with official support and also provides off-site cloud-based hosting.
"The advantage of that is that if we have an outage on campus or if somebody is off-campus and has a problem getting in, they can access those resources on the internet," Cucco said.
Cucco explained that Technology Services recognized the need for a switch and began to ask faculty what other educational software they were familiar with besides Moodle. Many — including President Isiaah Crawford — responded with Canvas.
Gleason explained that there has been a statewide push over the past five years for state educational institutions — such as universities, community colleges and some high schools — to adopt Canvas as their learning software.
Canvas also comes with an app students can use across their devices, which is something Puget Sound students requested from Technology Services for years but was impossible with Moodle.
Students, staff and faculty can seek Canvas support from three educational technologists — divided by academic disciplines — and from Ann Gleason. Paul Monaghan is responsible for Math and the Sciences, Lauren Nicandri for the Social Sciences and Health Sciences and Kaity Peake for Arts and Humanities.
Multiple Canvas training sessions and workshops are scheduled for the rest of the semester, with about one session each week. A full schedule of training sessions along with more information can be found on Technology Service's website dedicated to Canvas: pugetsound.edu/about/offices-services/technology-services/educational-technology/canvas.
Any questions or comments about Canvas or the transition should be directed to Educational Technology at Technology Services located in the basement of Collins Memorial Library and at edtech@pugetsound.edu.
Tags :
Canvas
Moodle
transition