Preparing for RENT and the world of theatrical composing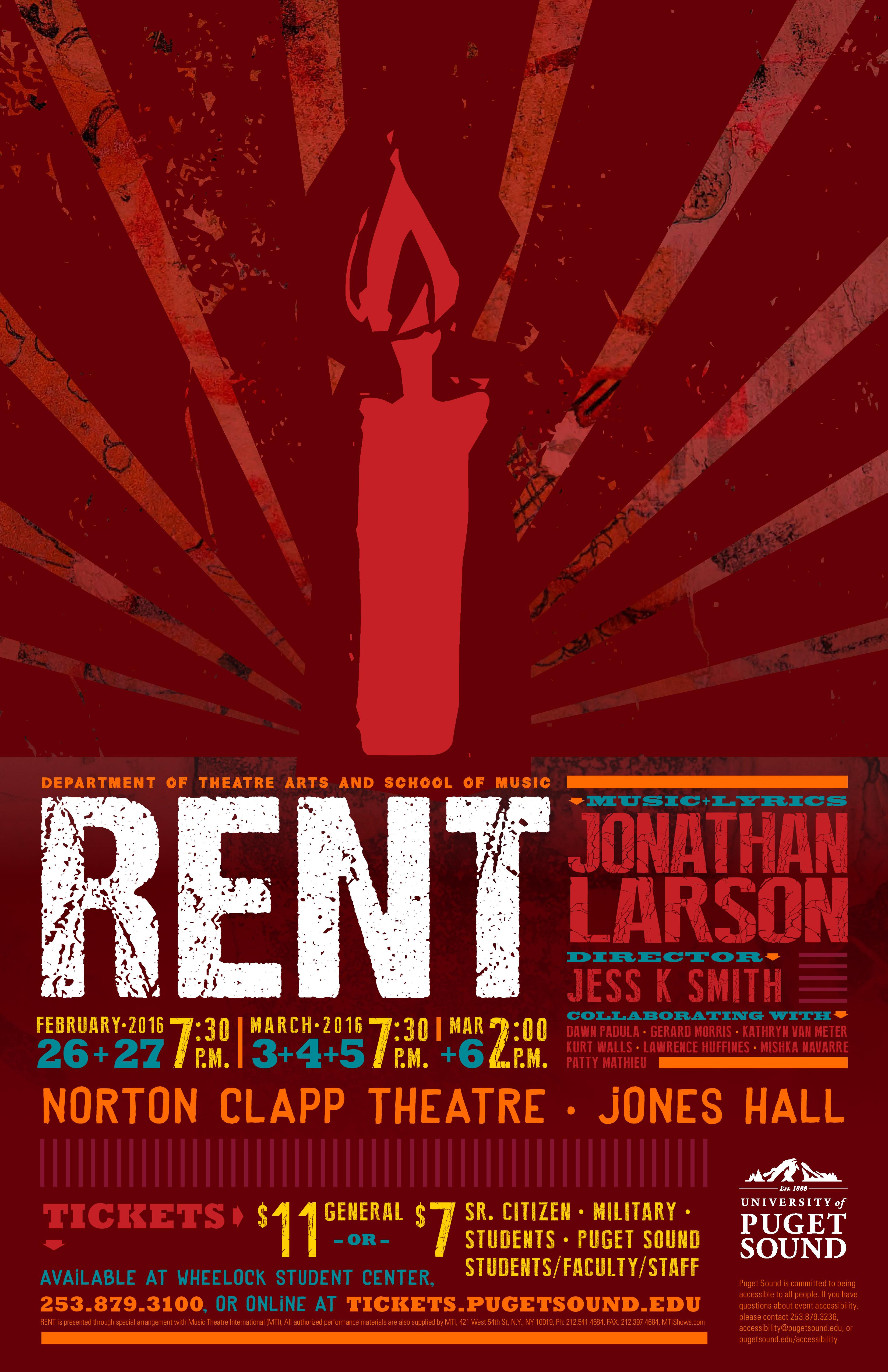 By Courtney Seyl
This past week brought three musical theater composers to campus: "Off-Broadway Theatre Award (OBIE) winner, composer and performer Dave Malloy, who is on the brink of his Broadway debut with Natasha, Pierre & the Great Comet of 1812; Jonathan Larson Award-winning composer and performer Marisa Michelson, co-writer of the acclaimed musical Tamar of the River; and Tony-nominated lyricist, composer, and performer Amanda Green, the first woman recipient of the Frederic Loewe Award for Outstanding Composition."
The summit provided students with a look into contemporary musical theatre and  new ways of thinking about musicals. They focused on space—in terms of physical performance space and the space between words—as well as voice, stories and their processes. Many of what the composers write about are inspired by other stories. Malloy's Natasha, Pierre & the Great Comet of 1812 was inspired by 70 pages of War and Peace, while Michelson used a biblical story to write Tamar of the River.
Green and Malloy also presented some of the new projects they were working on. Green performed a song from her new musical An Americain Boy, a musical based on a true story about a young  frenchman who will do anything to get a family. Malloy also performed a new song for Comet, which will premiere on Broadway in September of this year.
It is an appropriate time for these composers to visit as the Theater Department is only a few weeks away from premiering RENT, a rock musical written by Jonathan Larson. RENT first premiered 20 years ago on broadway and has found its way into the Norton Clapp theater. Jess Smith, the director, said that she chose this musical because she "was excited about working on a show about young people and about artists. Right now in the world, it feels like a good time to be working on a show in which a group of young people are faced with a world of obstacles and they choose to love each other."
RENT focuses on the lives of people affected by addiction and AIDS.
"Some of the big obstacles for these young artists are addiction, AIDS, housing rights and gentrification," Smith said on the relevance of the show. "I think right now, the world feels pretty harsh to me right now. It feels pretty hard to make a community or it feels like there are a lot of challenges in choosing love. So whether the lens that we are looking through is AIDS in the 1980s in the lower east side, or whether it is gentrification now in 2016, I think the context a world that presents a lot of obstacles to a lot of people, especially young people and young artists, is absolutely still relevant. To me, the themes are timeless."
Currently there is also an AIDS exhibit in the library, which happens to be a coincidence.
"Part of what's happening in the library right now is art as protest also," Smith said. "Young people were responding to a housing crisis, they were responding to a lack of support from the government when it came to this devastating disease that was taking so many people. [People] weren't talking about it and they were fighting back in really simple ways, by using these protest tactics that we use now [and] it's part of a longer lineage of activism, so RENT is largely about that kind of activism."
So what can you expect when you see the show? "Just killer vocalists" Smith said. "I mean our students sound amazing and they participated in making this piece; that's what we're doing right now: we're making it together. [It's] the perfect trio of things: fabulous drag vogueing, killer rock ballads, and poignant reminders of the value of community."
RENT opens Feb. 26 and 27 at 7:30 p.m. in the Norton Clapp Theatre in Jones. 
For tickets call 253.879.3100 or 
online at tickets.pugetsound.edu
Music and Lyrics written by Jonathan Larson. Directed by Jess Smith.
Tags :
composers
Musical
RENT
theatre