University Seeks To Recruit 'COOL' Kids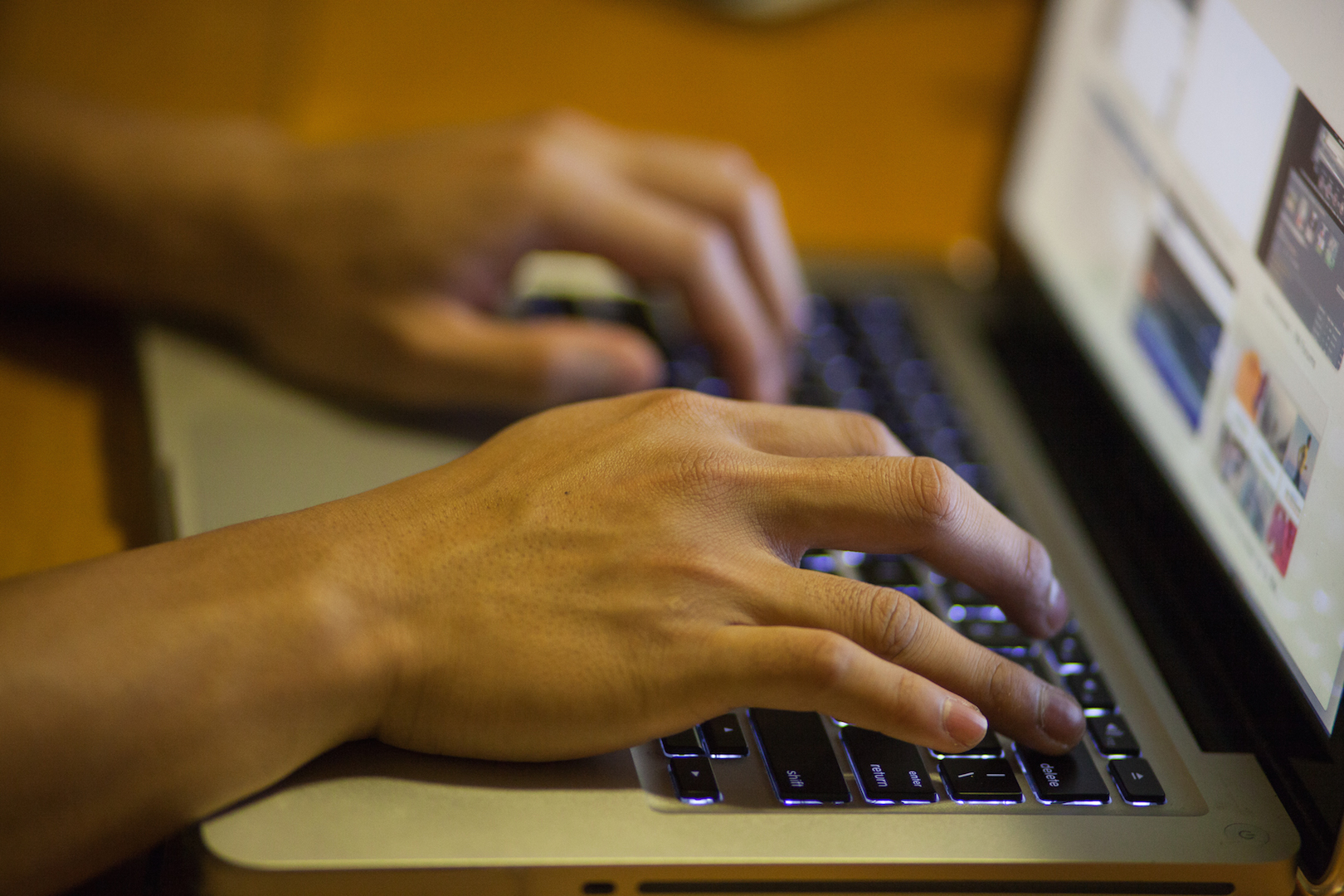 In our day and age those with a great and publicized knowledge of '90s and early '00s culture are deemed "the cool kids." From "Fresh Prince of Bel-Air" to Mary-Kate and Ashley, the more you know, the cooler you are.
This year, incoming first year Jessie Williams has vowed to educate herself about every facet of the time period's pop culture in a valiant attempt to knight herself a member of the prestigious "cool."
She plans on not only updating her real world self with greater knowledge, but also updating her virtual self with strategic likes, photo uploads and mediocre Photoshop skills.
"My cover photo on Facebook is going to be especially great," Williams said. "I just can't decide which '90s television show to screenshot with the subtitles yet. I'm seriously torn between 'Boy Meets World' and my favorite show from Cartoon Network's golden age, 'The Powerpuff Girls.'"
Indeed, Williams displayed a wide variety of cover photo options on her MacBook Air. Her collection included pre-captioned, powerful images of the Powerpuff Girls in striking positions ("~~*bubblez is ma her0ine*~~," she captioned), her favorite "Friends" character (Phoebe, of course), and a screenshot of an ambiguous one-show appearance of a person dressed in an animal suit, whose TV show of origin we at The Flail could not identify. Her self-identified cover photo favorite included a low-resolution image of a baby aardvark with Snoop Dogg making shapes with his hands next to it—she even Photoshopped the image herself.
But while the cover photo may be of high priority for the budding young cool, it was not her top priority.
"I'll tell you what I want," Williams said. "I really, really, really want to know every lyric to 'Wannabe' [by the Spice Girls]."
Williams also touted a flashy, petite Sailor Moon bag with her most-identified Sailor, Sailor Venus, paired with some shimmering leggings with Angelica Pickles from the hit TV show "Rugrats" patterned all over them.
"Angelica Pickles is the bossest b**** ever," Williams said. "I mean, I really just love those bratty female characters who are totally awful but just don't care at all. They're so iconically cool—she rocks my life!"
With such a passionate drive to educate herself on the most important things in life, one has to wonder where she finds such rich sources of information about a time when she was but a wee child. Are there online classes? Scholarly seminars? Memory is such a fickle creature.
"Buzzfeed has been my greatest resource so far," Williams said. "It is so totally my life right now. Facebook has also been very helpful but it is so frustrating when your friend has already used your favorite picture of the lobsters from 'The Amanda Show.'"
Finally, although not necessarily an aspect of '90s or early '00s culture, Williams plans to upload a black and white portrait of her bare back to Facebook to solidify her inclusion in the cool kids society.
Tags :
combat zone
cool
hip
Instagram
lol
satire
Social Media