Students Question: How is Puget Sound using our money?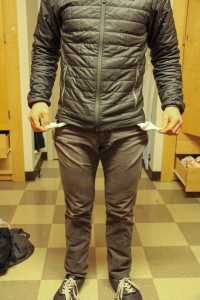 The University's endowment is invested in a variety of ways in order to support current and future operations. Some students, however, are calling for the University to reevaluate and be more transparent about where exactly it invests its money.
As of Sept. 30, 2014, the endowment was estimated at $314 million. Puget Sound has 550 different endowment funds, which are subject to donor restrictions, such as being for a particular scholarship or Board of Trustee designations. According to the 2013 Financial Report, 99 percent of these endowment funds are pooled for investment purposes. The Finance and Facilities Committee, which Vice President for Finance and Administration Sherry Mondou heads, manages the endowment and is responsible for its investment.
A group of students on campus, which includes Luke Janssen, President of Environmental Campus Outreach Emily Smaldone, active member of ECO Curtis Mraz and student coordinator for the Sustainability Advisory Committee Sierra Cocoziello, is currently questioning where the endowment is being invested.
According to the 2013 report, $20,197,000 is invested in private energy.
"The University has holdings in several private funds, including private energy funds," Mondou said.
Although the University doesn't specify what companies this $20 million is invested in, the students worry that at least some of this money is invested in fossil fuel companies.
For these students, the possibility that the University is investing in environmentally damaging companies is something they feel is unacceptable.
"A couple of years ago we did the STARS report, so Sustainability Tracking and Education, we got really high ratings—we're actually gold star certified for sustainability, but the investment portion of the review…we failed," Janssen said.
These students are calling on the University to divest, or no longer invest in, any holdings they may have in fossil fuel companies and instead use an investment method known as socially responsible investing. Socially responsible investing is when firms invest or do not invest in certain companies in order to achieve a particular moral or political objective such as environmental sustainability, social justice or good business practices.
The University does include the SRI approach in its financial policies, which, according to Cocoziello, came about from previous calls from the community for transparency and an SRI approach to investments.
"Three years ago, three faculty members went to the board and said that there was no transparency in the University's investments and no green investing…that's why there's the socially responsible investing caveat at the bottom," Cocoziello said.
The SRI clause in The University of Puget Sound's Investment Policy Statement for Pooled Endowment Funds appears at the end of the document and states that the University "may consider investment opportunities with managers that take an SRI approach."
Mondou does indicate that the University has certain holdings that they would consider socially responsible.
"Though there is no standard definition for what constitutes a socially responsible investment, we believe the portfolio has investments that would likely fit that description," Mondou said. "For example, we have investments in wind farms and healthcare companies that we believe would be deemed socially responsible."
Some individuals worry, however, that the University is not investing socially responsibly enough.
The Finance and Facilities Committee contracts out an external investment manager to deal with daily management of the University's investments. The University has been working with a firm called Perella Weinberg Partners since 2013.
"Perella Weinberg Partners is Puget Sound's outsourced chief investment officer hired by the board to allocate Puget Sound's capital in accordance with the specific targets and guidelines set out in the University's endowment investment policy," Mondou said. "The University is currently invested with 50 different managers and funds."
Janssen is concerned that the firms that the University is working with do not take an SRI approach.
"There's a lot of passing the buck going on. The office here passes that off to an outside third party that invests our money…but the fact of the matter is that the administration can direct those people that they're hiring as to how to invest the money," Janssen said. "PWP doesn't ever talk about socially responsible investing while there's lots of other investment firms that we could be putting our money with that actually care about that."
Many of these students are also frustrated with what they consider a lack of transparency.
"It's scary not knowing where one penny of $314 million goes," Mraz said.
Although the University reports the amounts and general types of investments its endowment is in, it does not disclose more detailed information. Smaldone believes that as a paying student, she and others have the right to know where the University of Puget Sound's investments lie.
"In our mission policy, it says we're supposed to be learning how to be democratic citizens…in a way in a capitalist system…our investments are our votes…if we don't know where our investments are we don't know where our vote is," Smaldone said.
Similar divestment campaigns are springing up around the country, including universities such as the University of Washington and Seattle University, according to the Seattle Times. Many universities who have faced similar divestment campaigns have argued that the goal of the endowment is to achieve high returns in order to fund student financial aid, faculty compensation and research, not to achieve any sort of social goal.
"What was frustrating for us is that it seemed like they thought…there was very little room for change…They made it seem that values are a personal thing that don't play a role in institutional values…which I find outrageous…It's not a for-profit company; the end goal is not to make money at the expense of values," Smaldone said.
The students hope to work with the administration further to achieve a University that is transparent and that does not invest in companies they view as socially detrimental.
Tags :
Administration
campaigns
divestment
endowment
finances
funds
money
news investment
student concern
transparency
university