Career (and social) networking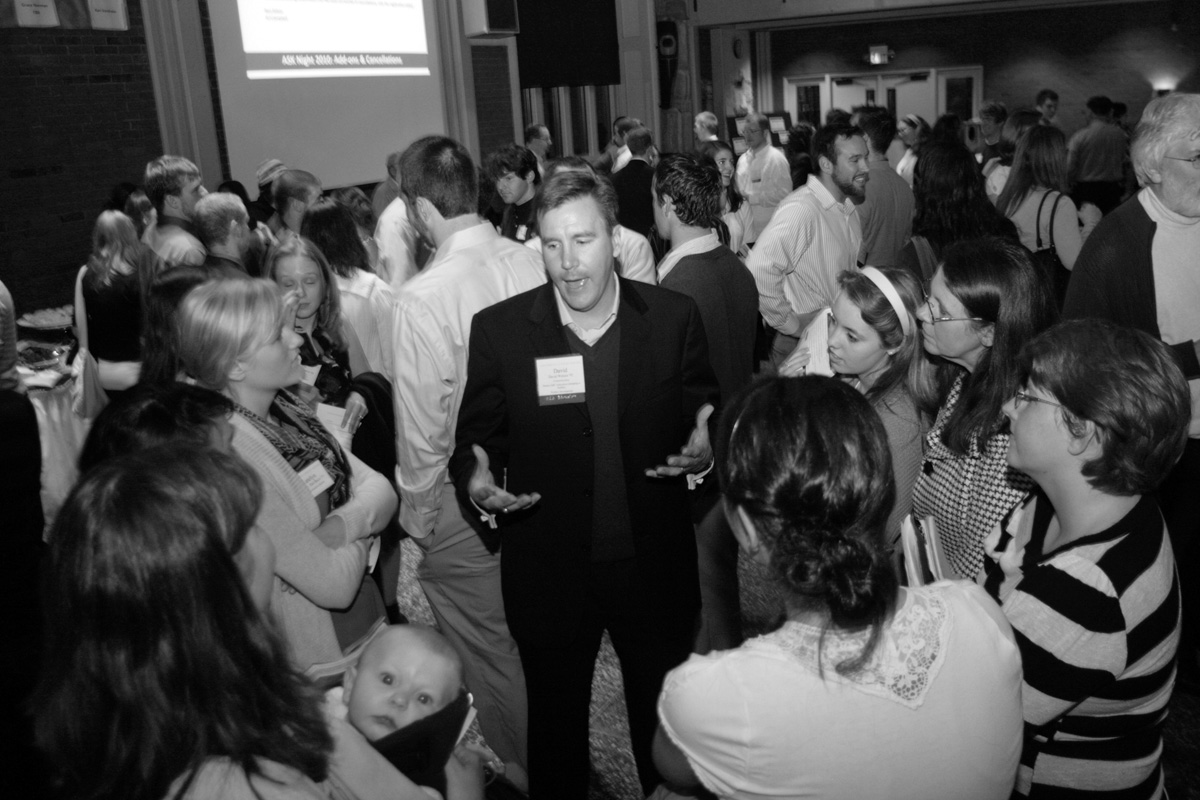 Alumni Sharing Knowledge (ASK) Night was held this year on Oct. 7th from 7:00-8:30 p.m. in the Wheelock Student Center's Marshall Hall. According to the Puget Sound website, ASK night is "an opportunity for students and alumni to mingle and talk about career fields, classes, graduate school, internships, volunteer activities, study abroad, and other experiences during and beyond Puget Sound."
Before ASK Night, students were given suggestions online about how to prepare for meeting alumni, along with interviewing skills and questions to keep in mind. These tips can still be accessed on the Puget Sound website.
Oct. 7th was not the only opportunity that students had to communicate with alumni. There are various resources that ASK provides to assist with career pathways as well as postgraduate education information.
The ASK network is a volunteer group of Puget Sound alumni who are willing to help students with career information and educational guidance after their undergrad. The best way to access this network is via the Cascade Web menu online. There you can find alumni's postgraduate path and search for ASK volunteers based on your interests. Also, Career and Employment Services (CES) is located in Howarth 101 for further information.
The service LOGGER[net] is the online community for alumni of Puget Sound. This is made exclusively for Puget Sound graduates and is now integrated with the ASK network.
However, ASK is not a job placement service. It is meant to be used by students and alumni to communicate and share information about graduate schools and careers paths.
This is a sample of the tips and questions that the Puget Sound website suggests about connecting with alumni:
While Alumni Sharing Knowledge (ASK) members have volunteered because they want to help fellow Loggers with their careers, that does not mean they can find you a job. Approach ASK volunteers and other alumni to learn about their career or their organization, not to ask for jobs and internships.
Put your best foot forward. People respond far better to e-mail messages that are courteous, well-written, and spell-checked.
Make it easy for alumni to respond quickly. Keep in mind that the alumni you want to connect with may be busy professionals with limited time to spare. Is your request a reasonable one? What can you do to make the interaction more convenient for the alum?
Always send a thank you. If someone takes time out of their day to respond to you, meet with you, or connect you to someone in their personal network, it is essential that you thank them appropriately. Hand-written notes are always appreciated, and show that you made an extra effort. E-mail messages can be acceptable as well, but the most important goal is to take the time to thank your alumni contact.
The Puget Sound community encourages interaction between current students and alumni, and current students can take advantage of these opportunities.