Week-long Take Back the Night event brings sexual violence and consent issues to the light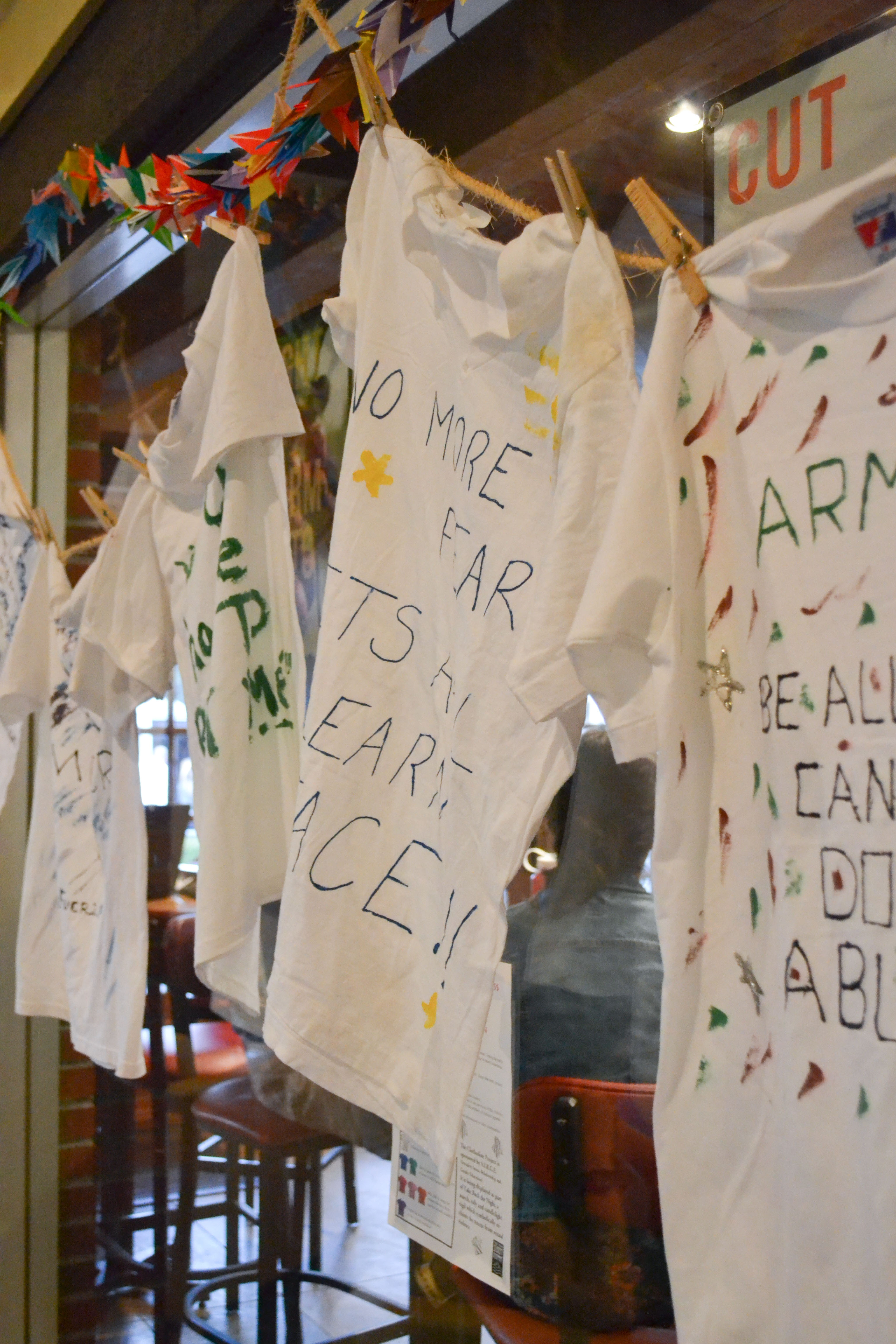 "You're a good girl/ I know you want it/ Can't let it get past me/ You're far from plastic/ Talk about getting blasted," says Robin Thicke's hit single "Blurred Lines." This idea of sexual violence and ambiguous consent is what, on Thursday April 4, students from the University of Puget Sound gathered in Wheelock's Murray boardroom to discuss. Sarah Shives, the Assistant Director of Spirituality, Service and Social Justice, Sadie Boyers, the Coordinator of Sexuality Issues, Relationship and Gender Education (SIRGE), and Khalila Fordham, a Center for Health and Wellness (CHWS) intern, sat at the front of the room in the red armchairs.
Shives began by explaining the history of the Take Back the Night week-long series of events. The first documented event was in 1975 in Philadelphia. A young woman was brutally murdered by a stranger walking home late at night. Hence the title of the program "Take Back the Night." Before beginning the questions, Shives warned the discussion members to think about their word choice and attitude. She needn't have worried, though, as the entire discussion was politically correct to the highest degree.
Fordham asked the first question, saying "How do you see violence on campus?" Several students, mostly the ones who had seen these questions beforehand and had prepared answers to add structure to the discussion, shared stories of sexual and racial violence. All of the panelists agreed that the one of the hardest parts of experiencing sexual violence was telling people. "Most of the reactions I get from people are dismissive or insincere," one student said. "I find often that when I tell people my story, people are just digesting what they've heard without thinking critically about it."
Fordham went on to ask "What are the cultural forces at play?" The panelists and other students suggested that women have been socialized to accept sexual violence as a fact of life. They were critical of the Green Dot system, which is the educational program on power-based violence that focuses on the importance of bystander intervention. Most students are required to go to a seminar on Green Dot sometime during Freshman Orientation. Boyers said, "It can't all always be prevented by bystander intervention." She said that it is easy to want to blame your friends, but they cannot be in your head. They do not know if you want to be doing what you are doing. She insisted that sexual violence is the fault of the perpetrator and the perpetrator alone.
The discussion members agreed that in order to end sexual violence, we need to change the narrative. We need a new socialization, a narrative that includes the LGBTQ community and eliminates the double standards for women. One man said he did not even realize that men could be victims of sexual violence. A woman piped up that she had not known women could be perpetrators, particularly in same-sex relationships.
Shives was happy with the discussion, saying, "It's a good start to the conversation." However, she agreed that the most impactful event was the keynote and performance by Yazmin Monet Watkins on Wednesday, April 2. One panelist was profoundly impacted by Yazmin's performance. He said, "Look at this person who has transformed her pain into poetry."
"Yazmin is a very dynamic and powerful individual who brings a force of change with her when she speaks and performs. I always enjoy sharing ideas and artistry with other poets and talented individuals; it helps me to prepare for my own performances and gives me new insight on how to sharpen my written pieces," sophomore Nakisha Renee Jones said. "I also appreciated her heartfelt honesty and willingness to expose the vulnerability in her experiences of wrestling with a society that doesn't always embrace her identities."
Stay tuned for a Trail article on the discussion Yazmin's performance and visit sparked on campus.
For more information on sexual violence and support, you can go to TakeBacktheNight.org or find Peer Allies on Facebook.
Tags :
conversation
sexual violence
Take Back the Night