Seeing Spain: Alhambra, history embodied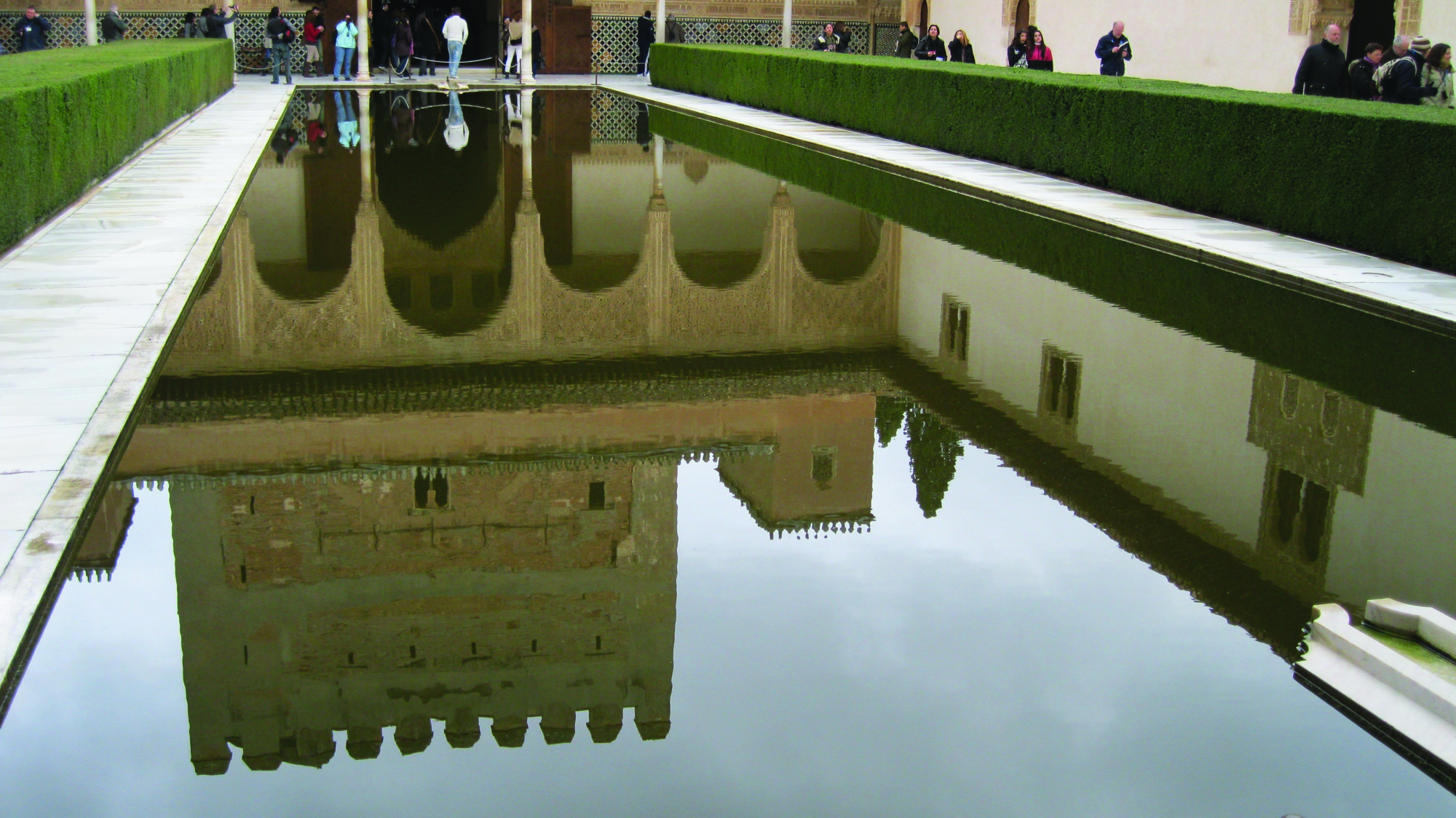 Granada, Spain — one of the many places that Puget Sound offers for students to study abroad. I am one of the lucky two hundred or so students who are currently studying abroad this semester.
The decision to go abroad can be a difficult one. Leaving behind family, friends, and familiarity can be a real tough sell for studying abroad; however, in this globe trekker's opinion the experience is already well worth the travel time, money and occasional home sickness.
Hopefully this column helps to inform you about some of the amazing aspects and chances studying abroad has to offer, or at least you can get more of a sense of what Europe, and more specifically Spain, has to offer the average Puget Sound undergraduate.
Ah Spain, land of Cervantes, Flamenco, the infamous Botellon, a drinking age of 18 and of course free tapas with every beverage purchased at the bar. I arrived in this glorious land about three and a half weeks ago expecting sun, beaches and warmth. Tip number one: just because it is the Mediterranean does not mean it is warm.
At first glance traveling abroad seems like it is a walk in the park. You're thousands of miles away from home; you can legally drink anywhere and buy large amounts of liquor for less than ten euros a bottle. Life is a blast, fun in the sun, gorgeous Europeans flocking everywhere and you're within two hours of, seemingly, everywhere.
Alas as I learned and am learning, traveling to a foreign land is all fine and dandy but there is a price to the amazing experience, and I am not only talking about jetlag. Just being away from everyone that you know for at least five months with limited contact is difficult.
We have come a long way from the olden days of snail mail and landline telephones. Yet Skype and Facebook can only partly bridge the gap between Europe and the good old states. Although we may pretend that we don't miss our families, especially our parents, the fact is for at least the first three weeks, being abroad is difficult. Compound the distance from everything you know with the fact that you sign a contract where you can only speak Spanish 24/7, and it's a rough transition.
There are many ways to try and break through the barrier of homesickness. One, you can go to the discothèque or bar every night, dance with handsome and beautiful Spaniards and just forget your problems in a haze of ridiculously cheap alcohol. Or you can pass your time walking to your heart's content among the maze of streets in downtown Granada taking in the sites, getting an amazing workout while attempting to avoid the many puffs of cigarettes filling the air. However, it seems that the most sure fire way to get over homesickness and enjoy your time abroad is just to give yourself time to adjust …well, time and the occasional jar of Nutella.
Although homesickness has a tendency of lingering, there are plenty of activities to do and places to travel just within Granada itself. For example, this past Saturday I went on an excursion into the heart of the Alhambra Palace, which is conveniently located a mere 25 minutes' walk away from my apartment.
The Alhambra at first look may resemble any other medieval epoch castle. Large towers strike out of the cluster of buildings to look for possible enemy attacks equipped with murder holes and vats of boiling oil ready for would-be attackers. However, the somewhat lack-luster appearance of the Arab fortress hides the true treasures within the many patios and courtyards. Past the gate of stone and mortar, graced by the token of the hand of Fatima, lie treasures abundant.
Taking the tradition of the Roman Empire style courtyards and adding their own native twist, the Muslim empire of Spain turned cold edifices into works of art. When you first enter the Alhambra shock registers in your brain. It is nearly impossible to comprehend the incredible detail in the artwork you witness. Each room is its own unique blend of intricately designed plaster, ceramic and wood patterned in repeating designs on the ceiling above you, wrapping around the walls and beneath your feet. Practically every surface is covered with Arabic designs of poetry, geometric figures and symbols. One particular ceiling is made of more than 188 pieces of patterned wood put together like an enormous puzzle.
The Alhambra is just one of Spain's fabulous treasures. I hope to share many more of my experiences with you, because, like the amazing rooms of the Alhambra, the stories from studying abroad and from Spain are like one giant jigsaw puzzle. It takes a lot of trial and error to find your niche studying abroad, but once you do you end up with a masterpiece of an experience.
[PHOTO COURTESY / LAURA HOLLISTER]
Tags :
Column
Spain