The evolution of homoerotic film & gay fantasy films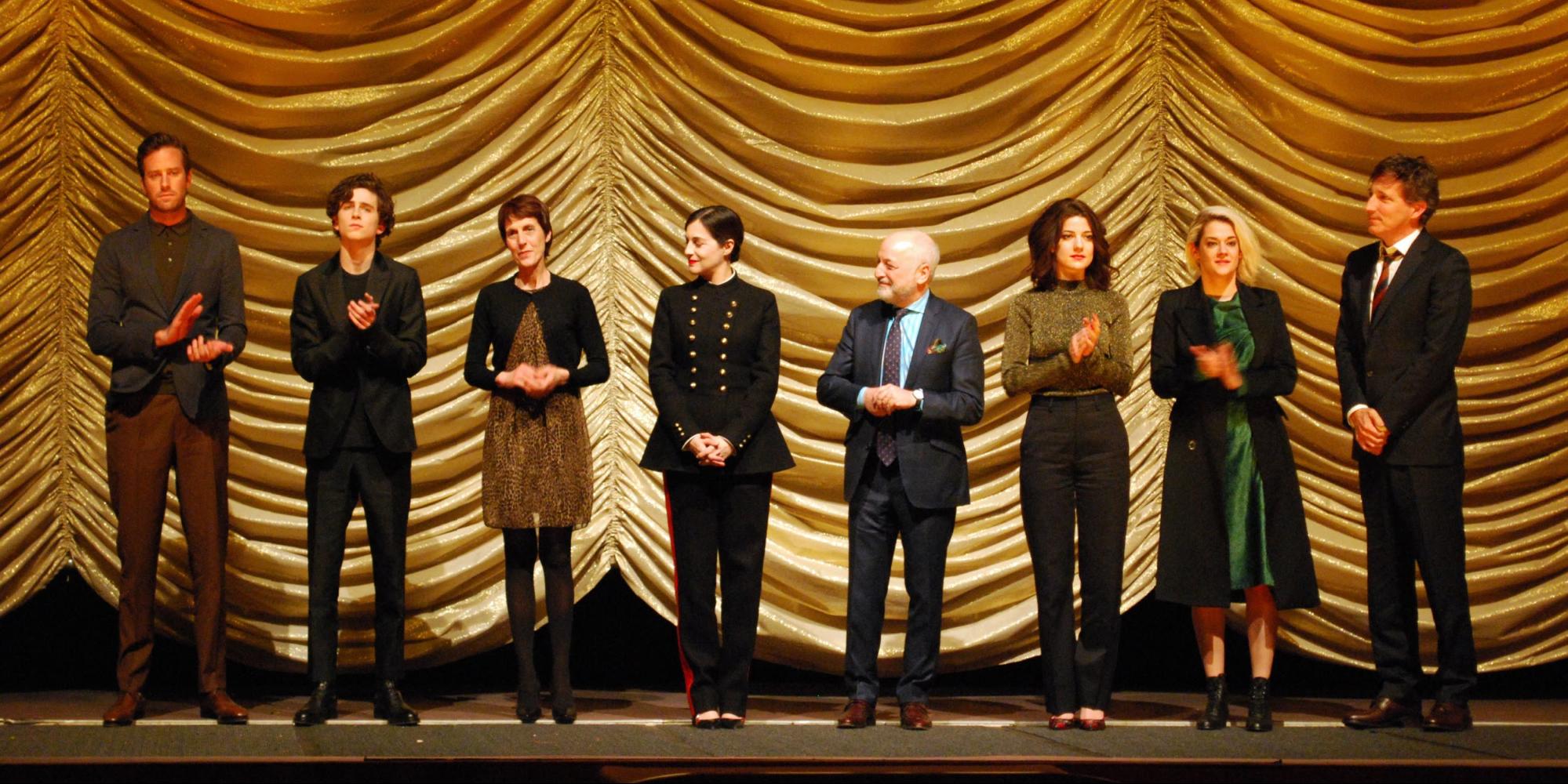 The cast of 'Call Me by Your Name' at the 2017 Berlin International Film Festival — Photo courtesy of Wikimedia Commons
What LGBTQ+ film came before "Call Me by Your Name," and why do mainstream LGBTQ+ narratives seem to be so dominated by gay men? During the golden age of porn, there were no differences between movies and pornography. The '70s was the decade that LGBTQ+ stories were beginning to be told in public and out loud. The '70s was an age of sexual freedom and, according to "Sex in the Seventies" by Jeffrey Escoffier, mainstream movie theaters played pornographic films on the big screen.
After the New York Stonewall riots in 1969, there were large migrations of LGBTQ+ people to big cities like New York, Chicago, Los Angeles and San Francisco. Instantaneously, the genres of homorealist hardcore film and queer fantasy hit the theaters.
"The narratives of late 20th century gay hardcore movies serve as evidence for how gender, age, style, class and ethnicity played out in public and private spaces for queer people in the 1970s," Escoffier said.
With the invention of the small handheld 16-mm camera, it became easy for local gay filmmakers to capture and document the environments they were having sex in. That is why homorealist film was shot documentary-style. It was in order to convince an audience it was seeing the real world.
Homorealist hardcore films reveal the LGBTQ+ community's early use of cruising techniques (hitchhiking but for hookups) in order to find each other and have sex. These films showed people which industrial spaces and public areas were meeting grounds for casual sex. Filmmakers made sure to highlight street signs and identify landmarks of the city's sexual landscape. Homorealist films were essentially sexually charged and entertaining maps that led people where to get laid.
There is homorealist documentation of the Hudson River, theater restrooms, bathhouses and subway systems, and all show who is having sex with who and where to find them. The next time you are watching vintage porn from the '70s, consider that it may have once been a LGBTQ+ person's guide to the city.
"Sex in the Seventies" lists several homorealist and fantasy films that were popular films in cinemas in major U.S. cities. One homorealist hardcore film you can find online today is Jerry Douglas' "The Back Row." According to Escoffier, this film opened in the 55th Street Playhouse at Manhattan in 1973. This was the first feature-length homorealist hardcore film to open in a mainstream theater. In the film, a man cruises a new visitor arriving off a bus from Montana and leads him on a tour of New York's gay sexual scene. There is no spoken dialogue throughout the movie: all the communication is visual and very sexualized.
Escoffier argues that silent sexual gestures were required in the queer scene of the early '70s because of the fear from nonparticipants. In a world without Grindr or other "private" apps, LGBTQ+ folk had to be subtle in communicating their interests to each other. According to Escoffier, homorealist films didn't make much money, and soon gay men began to dominate the filmmaking scene with idealistic-fantasy hardcore film.
The first feature-length queer fantasy film of the '70s (and online today) is Wakefield Poole's gay movie "Boys in the Sand." Hitting mainstream theaters with great monetary success and unlike homorealist hardcore film, the idealistic fantasy of "Boys in the Sand" does not reflect reality. The film has a scene of a pill magically transforming into a pool boy and later shows a man transforming out of sand. The final sexual scene is of a white man on his balcony having a wet dream about sex with a black man. Queer fantasy film has a history of being geared towards a white and heavily gay crowd. This is opposed to homorealist film, which is a broader genre that serves as a metropolitan guide for various members of the LGBTQ+ community.
No more homorealist hardcore films are shown in mainstream theaters, but gay fantasy films like "Call Me by Your Name" are still being produced and generating lots of attention. In a world that is dominated by the internet, people aren't limited to mainstream theaters for entertainment anymore. Despite the mainstream porn sites that use old Hollywood techniques to idealize their actors, homorealist hardcore film is all over the internet.
From a quick look into "Sex in the Seventies" by Jeffrey Escoffier, you can see that LGBTQ+ film has a history of being dominated by gay men. This trend seems to be continuing with the homoerotic fantasies of today. Perhaps though, the internet will help LGBTQ+ people create more homorealistic film that serves as good representation of all parts of the community.
Tags :
gay fantasy film
homoerotic film