Campus reflects post-Pedagogy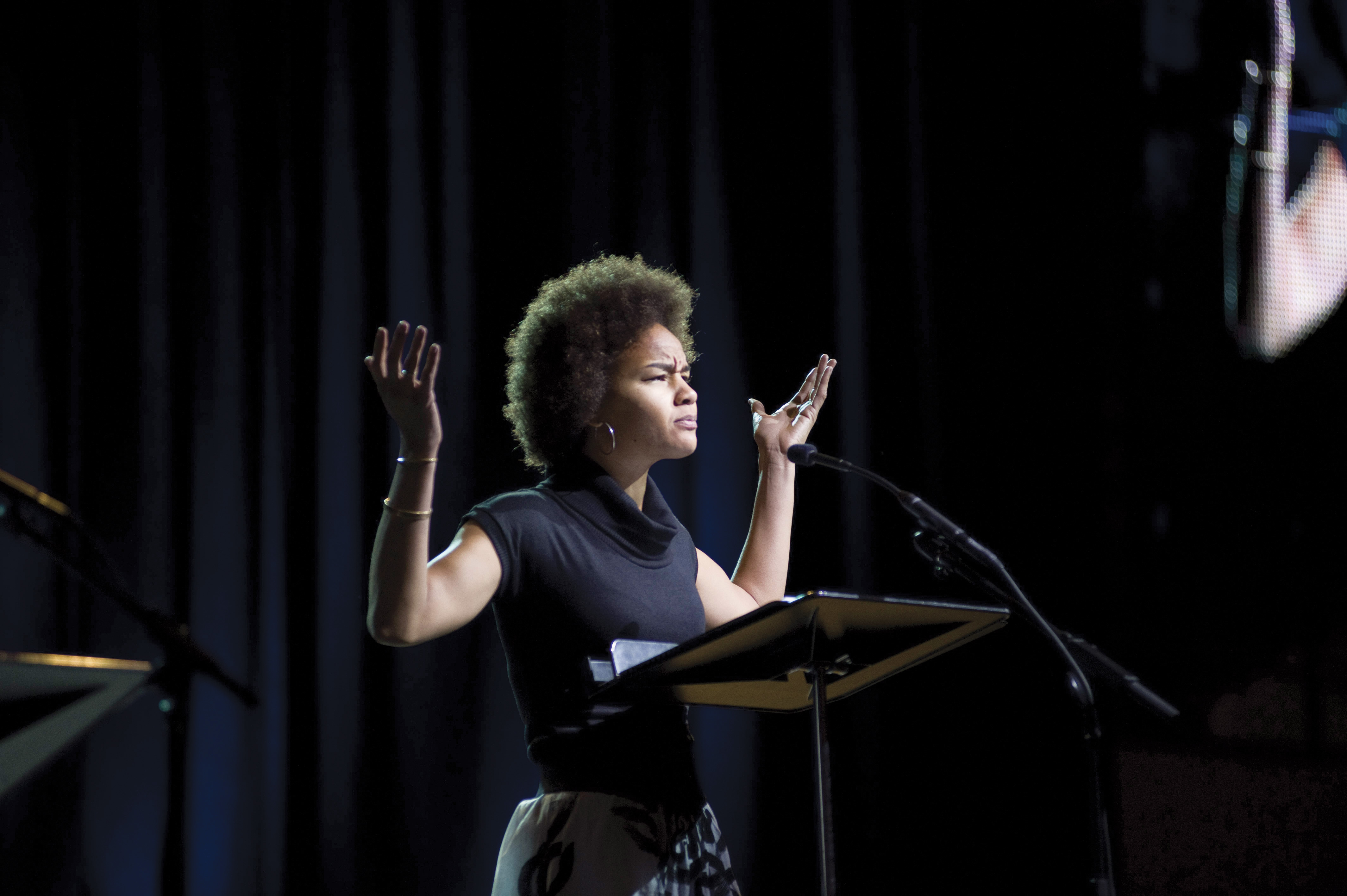 Oct. 30 marked the end of the National Race and Pedagogy Conference on campus. It lasted for three days with the keynote address delivered by Mark McPhail. As many students were made aware, the original address was supposed to be given by Harry Belafonte; however, he was unable to travel due to medical reasons. Many students were upset that Mr. Belafonte was unable to speak and were deterred from going to McPhail's address, returning their tickets instead. However, of the students who decided to keep their tickets and walked to the Fieldhouse on Thursday evening, most were pleasantly surprised by McPhail's ability to speak without much preparation time. Senior Lisa Griswold commented that McPhail wasn't what she expected the opening address at the Conference to be like but he did a good job on such short notice.
On Saturday morning, many students woke up prepared to listen to Professor Lani Guinier at 9:00 a.m. Among those was senior Gina Tzodikov, who went on her own terms; she was not required to attend for any class, as many students were. Tzodikov commented that "it was great to see people from outside the Puget Sound community on campus and [she] wishes there were more events like this." Of course, Puget Sound holds many lectures but Tzodikov particularly appreciated the multiple-day aspect of the Conference, where there were many opportunities to hear several perspectives on one topic. However, Professor Guinier's presentation was not as inspirational as Tzodikov had expected. "It seemed like the Conference was targeted more towards the Education Department because Guinier discussed gender and SAT scores, not race, which is not what I expected."
In fact, graduate students in the School of Education attended the lectures and break-out discussion groups for a full day on Friday. Francis Reynolds, a Masters of Arts in Teaching (MAT) student said overall, his experience was positive, especially  the presentation by President Freeman Hrabowski III. Reynolds commented, "President Hrabowski presented many good concepts and ideas and the break-out sessions afterwards were eye-opening but the other speakers and discussions were a bit repetitive because they focused on ideas we had heard before." This is an opinion which seemed to to be held by many students.
On the other side of campus, Nancy Bristow was running "volunteer central" like a pro, and it probably helped that she had dozens of committed volunteers to assist her. Wheelock Student Center was adorned with Race and Pedagogy signage, help-booths and spirit. The information, registration and t-shirt tables were run by friendly volunteers who signed up on their own time to make navigating the Puget Sound campus a little easier for the conference-goers from all around the country.
Of the many teachers and visitors at the Conference, most, if not all, appeared to be extremely appreciative of the hospitality the Puget Sound community offered them. Simple actions such as shuttling visitors from one event to the other (in the rain noneheless) displayed the level of concern and thoughtfulness the Puget Sound campus offers towards its guests. In conjunction with the wonderful speakers, the Puget Sound community is also to thank for the success of the Conference. Without the help of volunteers and happy students roaming around campus, the atmosphere of the Conference would not have been as positive. Clearly, this is a reason the Conference was held at Puget Sound: it is a warm, comfortable and welcoming environment that facilitates discussion for the sometimes difficult discussion of race and pedagogy.