Charlas promotes student involvement in local community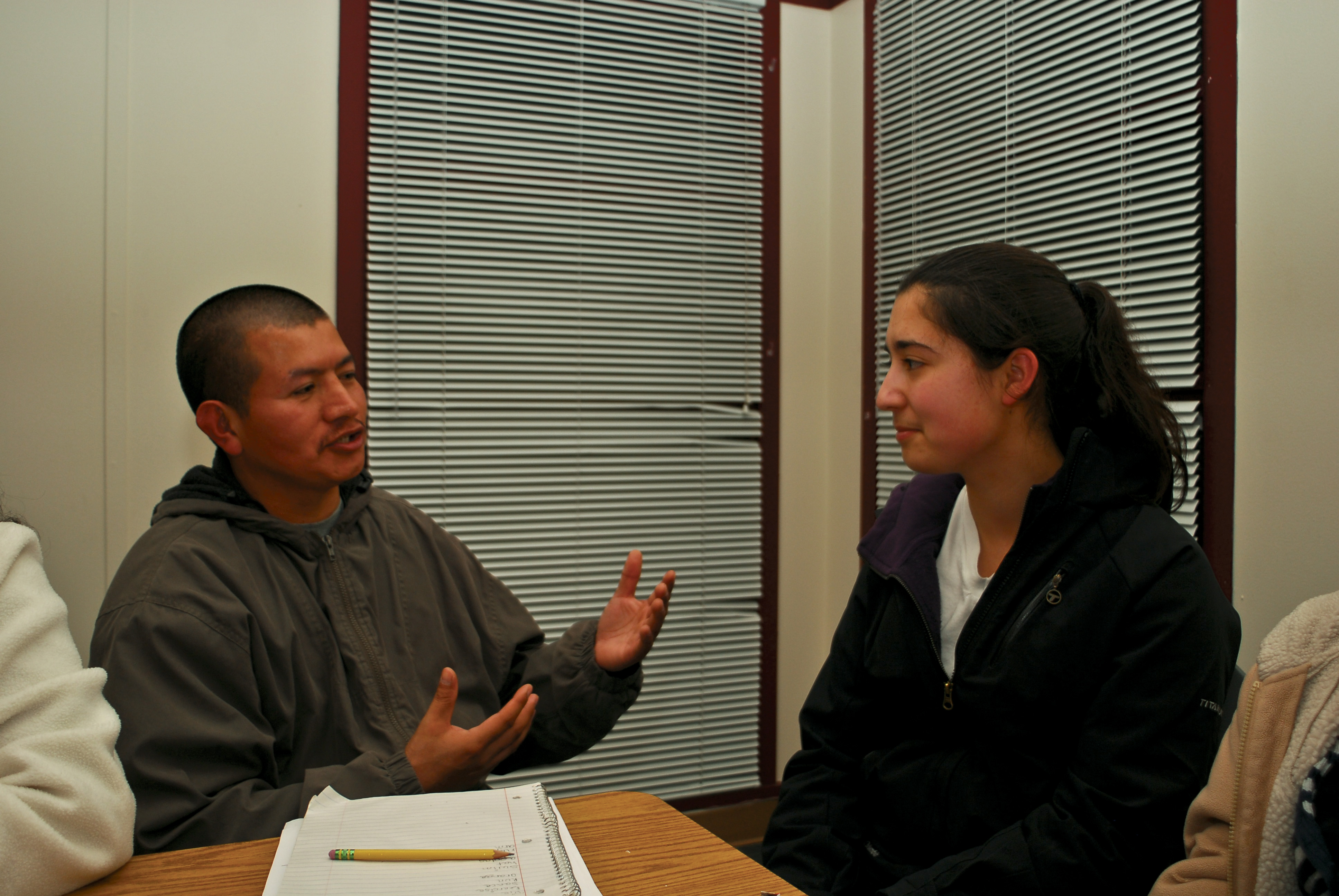 Last Tuesday, Oct. 26 marked the first weekly meeting of ASUPS club Charlas. The club meets every Tuesday at 5:40 p.m. in Diversions, then departs for nearby Centro Latino, a community center for Hispanic residents of the Tacoma area. The group of student club members works for an hour and a half teaching English to Spanish-speaking immigrants, then returns to campus at 7:45 p.m.
The club, now entering its sixth year, features student leaders and works in conjunction with the University's Spanish department and faculty advisor Harry Velez-Quinones. The club's goal is "to have an interchange of Puget Sound students and Centro Latino students— to reach out to the community and help them learn English," student leader  and senior Gina Tzodikov said. Tzodikov is an IPE major with a Spanish minor and an interest in global public health. She co-leads the club with senior Jack Fitch and juniors Susanne Congress and Cara Gillespie.
Centro Latino has English classes three days a week. Centro Latino students range in age, including many middle-aged couples and young couples with children. The club Charlas visits the Centro Latino class once a week.
Charlas is open to anyone, regardless of major or foreign language knowledge. Drop-ins are welcome, although many students make a commitment for the year. "You don't have to know Spanish but it helps in case of explanation. We found out yesterday that there are some Vietnamese students [in the class at Centro Latino]. It would be cool if we could find someone who speaks Vietnamese. But Spanish is helpful in case you need to explain something," Tzodikov said.
Student club members spend their time at Centro Latino teaching pre-planned lessons which incorporate vocabulary through games such as charades and Pictionary. Music may be incorporated as well, with Centro Latino students listening to a song in English and singing along to provided lyrics. Lessons may be planned by any club member.
As the evening's session progresses, Puget Sound students and Centro Latino students pair off and practice English conversation.
The club name Charlas comes from the Spanish word "charla," which means "chat."
"Charlas is a great opportunity to go into the Tacoma community and make some friends with our Latino neighbors and learn about their experience in Tacoma," Tzodikov said. "I want everyone to come check it out. We had a very successful first session this year with a huge amount of volunteers. It was great. We were able to do one-on-one; it hadn't been like that in the past. So that was really exciting. I'm really excited for this year."
Those interested in joining Charlas should contact Gina Tzodikov at gtzodikov@pugetsound.edu or meet the group in Diversions on Tuesdays at 5:40 p.m.
[PHOTO COURTESY/ KEVIN CARLTON]