Greek philanthropy spikes interest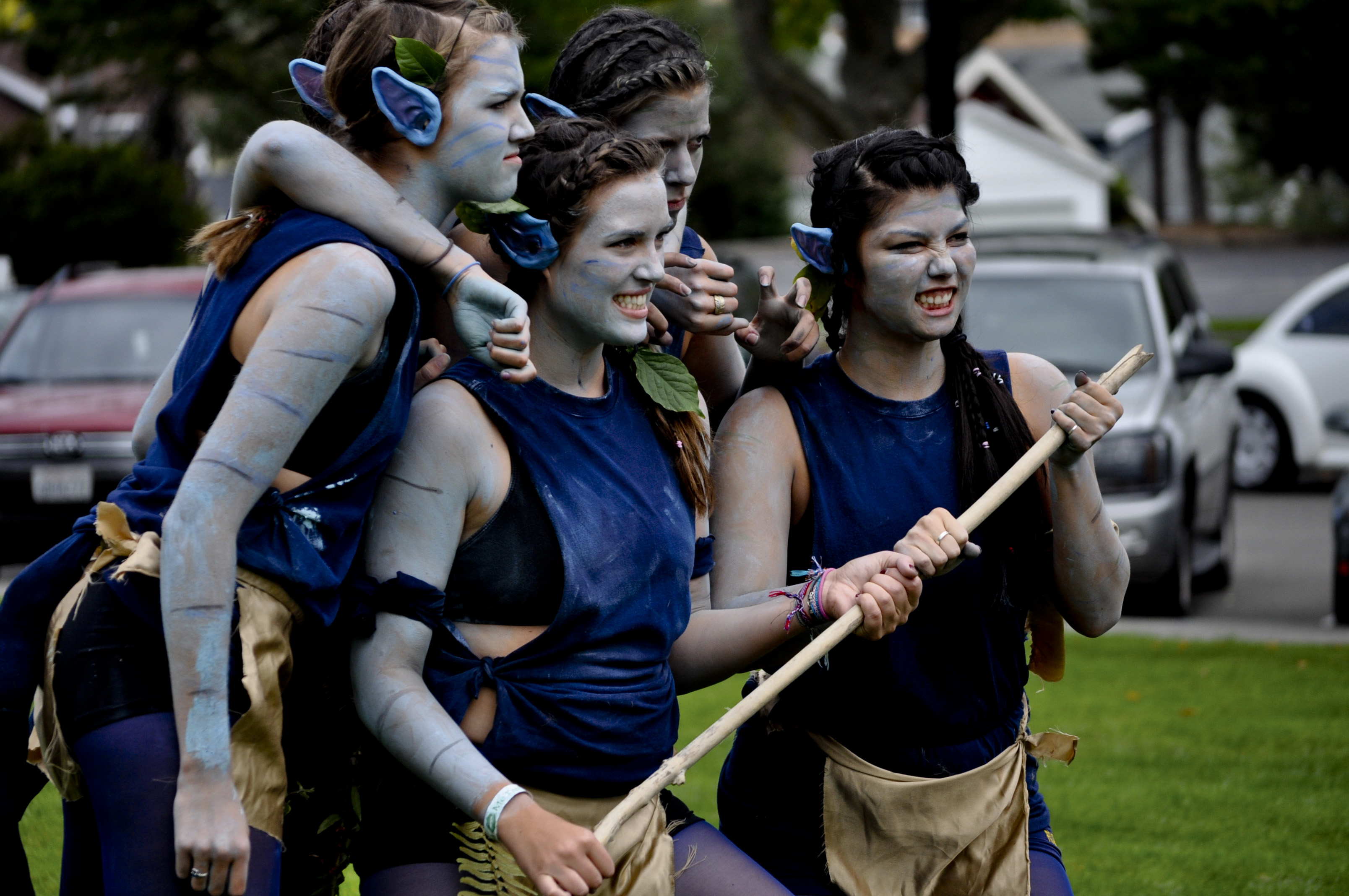 Last weekend balls flew and feet hit the pavement as Puget Sound sororities kicked off their annual fall philanthropy events. Pi Beta Phi hosted 'Arrowspike,' a volleyball tournament that aims to raise money to support childhood literacy, while Kappa Alpha Theta celebrated their second 'Thetathon,' a five-kilometer run from which proceeds are donated towards assisting children stuck in the welfare system. Attended by many UPS students and community members, both events appear to have been immensely successful in achieving their generous goals to provide support for America's youth.
Pi Phi's Arrowspike program, hosted as a nation-wide chapter initiative, seeks to honor the sorority's century long legacy of promoting childhood literacy. Participating teams in this bracket-style volleyball tournament compete for prizes donated by local business. "It's a fun event where people can dress up crazy and get active for a good cause," noted senior Ellen Zhang, Pi Phi's Vice President of Philanthropy. This year's grand prize (a $100 gift certificate to Metropolitan Market) went to Team Hangover, in addition to a "best costume" award that went to a group of energetic ladies dressed as Avatars. In addition to 'The Met', the list of sponsors that contributed either monetary donations or prizes included business such as Nick-N-Willy's pizza, Dental Dynamics, Fircrest Dental Arts Center, and Better Properties Real Estate.
All charitable contributions go either to First Book, an international nonprofit organization that gives books to underprivileged children and funds reading programs, or to the Pi Beta Phi Foundation. The foundation "creates scholarships and leadership programming, and also donates to other reading programs such as Arrow in the Arctic, and Champions Are Readers," Ellen commented, "Statistics show that illiteracy is a large factor in rates of poverty, domestic abuse, and homelessness and it is an honor to be involved with an organization with such an important focus as literacy."
Last but definitely not least, Kappa Alpha Theta was able to raise over $1000 during the 5k 'Thetathon,' which took place on campus this past Saturday. All proceeds went to the Tacoma branch of CASA (Court Appointed Special Advocates), which is a volunteer group in which advocates speak for abused and neglected children in court. "Something a lot of people don't know," commented Theta Director of Public Relations Elizabeth Kirsch "is that Tacoma has a [large] amount of children caught in the child welfare web and CASA is an organization that tries, case by case, to turn that around." Proceeds also go to the Theta Foundation, which raises money for scholarships, educational and leadership grants, and financial hardship grants. "It was so awesome to see everyone come out for the Thetathon! It felt great to have the support of our community," asserted Junior Gina Sander.