"Town Crier" takes the stage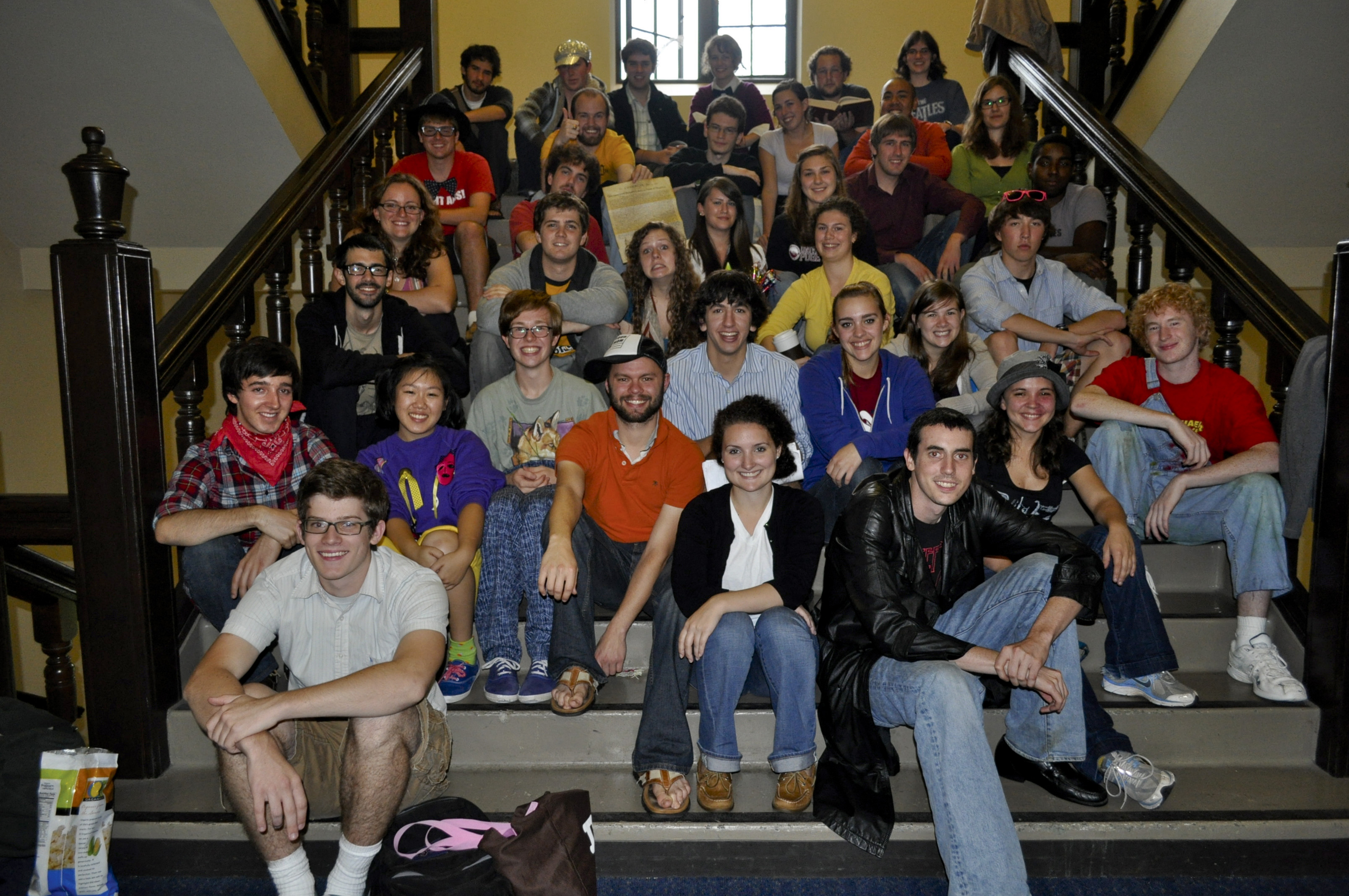 The annual Town Crier One Acts Festival returns for another semester on Oct. 7, 8 and 9 at 7:30 p.m. in Rausch Auditorium. Tickets are on sale for three dollars each.
This will be Town Crier's ninth appearance here at Puget Sound. For those new to campus or those who have never heard of Town Crier, it is the annual student written, produced, directed and acted in series of one acts sponsored by Student Theater Productions (STP). This festival gives students the chance to find their way into the Campus Theater Department or continue a theater career in a fun and active environment.
What if you've never acted, directed or been involved in theater in any way until a sudden and inexplicably bursting interest? STP welcomes all years to try their hands in the theater arts and is especially supportive of those who want to begin directing or producing the One Acts.
"[The other producers] were really welcoming, and none of the other directors have any past directing experience, so it wasn't really like I was at a disadvantage," freshman director Abi Dehner said about her experience with Town Crier. "The hardest thing, I think, is the fact that I've never participated or even seen Town Crier before, so I'm not used to the performance space. But it has been a really fun and challenging process so far."
Senior theater major Taylor Griffin also shared about his experiences with Town Crier.
"Town Crier is a great place for students to come together and take ideas and create something out of them. The Festival is a real gateway activity into the theater arts; it helps form this great sense of community and friendship," Griffin said. "Seeing the final product of Town Crier gives you a real sense of accomplishment of what you have done together with other students."
Town Crier is not only a great place to get some acting or directing experience, it is also a fun environment where you can make amazing new friends.  Rehearsals can be some of the most fun you have ever had. Even if you are not interested in being directly involved in helping Town Crier come to life, you can come and watch your friends enact comical and mind boggling scenes for your entertainment and benefit.
This year's Town Crier, with six student run one acts, promises to be well worth the $3 entrance fee.
So come on down to Rausch Auditorium to marvel at the possibly insane and definitely worthwhile antics of your fellow classmates during the first week of October.