Turkey approves new constitution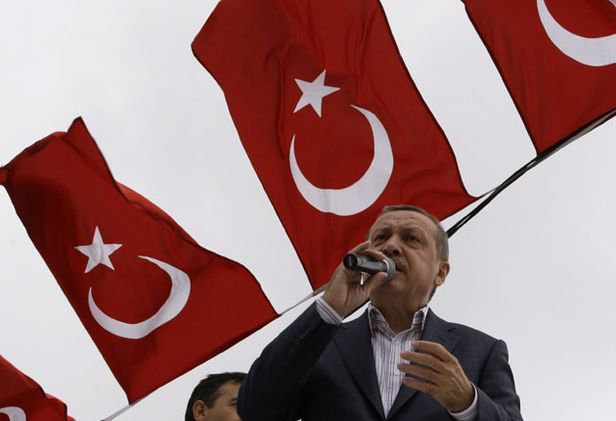 On September 12, Turkey approved widescale constitutional amendments by a consensus of 58% to 42%. The process of enacting the reforms should prove to be a more difficult task.
Turkey's current constitution can be traced to a military junta that took power in 1980 through a military coup.  Thirty years later, Prime Minister Recep Tayyip Erdogan introduced the amendments to modernize the coup-era document and move to a more conservative political system.
The changes include the removal of a provisional article that gives protection to coup planners and leaders. The most prominent dissenters, including the organizers of the 1980 coup, will now be tried in court. Another amendment gives more freedom to traveling businessmen, letting them go abroad as long as they do not have a court order not to do so. In the current system, they are restricted from travel as long as they are being investigated or prosecuted. Turkey's Constitutional Court will take on a more democratic form as a general assembly, theoretically providing a system with more "checks and balances" between the branches of government. Still, popular elections will not take place for the Constitutional Court; instead, Parliament will appoint 3 court members while the president will appoint 14.
Opposing parties and Turkish intellectuals have both voiced their disapproval of the amendments, suspecting a hidden agenda and generally perceiving a move in the wrong direction. Kemal Kilicdaroglu heads the largest opposition regime to Tayyip in the Republican People's Party (CHP), and recently called for cooperation between parties in drafting the new constitution.
"He should explain why I am insincere," stated Kilicdaroglu. "The party leaders are not a must; wise men from all parties can gather to work for a contemporary constitution." His remarks were a response to Erdogan's accusations of his insincerity for the constitutional ratification. The CHP identifies as a centre-left party, and believes liberal policies are better for economic growth than the current decisions will turn out to be.
A group of Turkish scholars has also made their opinion known, claiming that the amendments "failed to meet the expectations of those who recognized the need for a new constitution." The signatories of this objection included professors of political economy and economic history at various well-respected Turkish universities. The clearest target of their criticism has been the power given to the president and Parliament in electing Constitutional Court members. They think this places elite interests, including rulers' potential hidden agendas, above the political agency of the Turkish populace.