University to award legislators Dicks, Regala with honorary degrees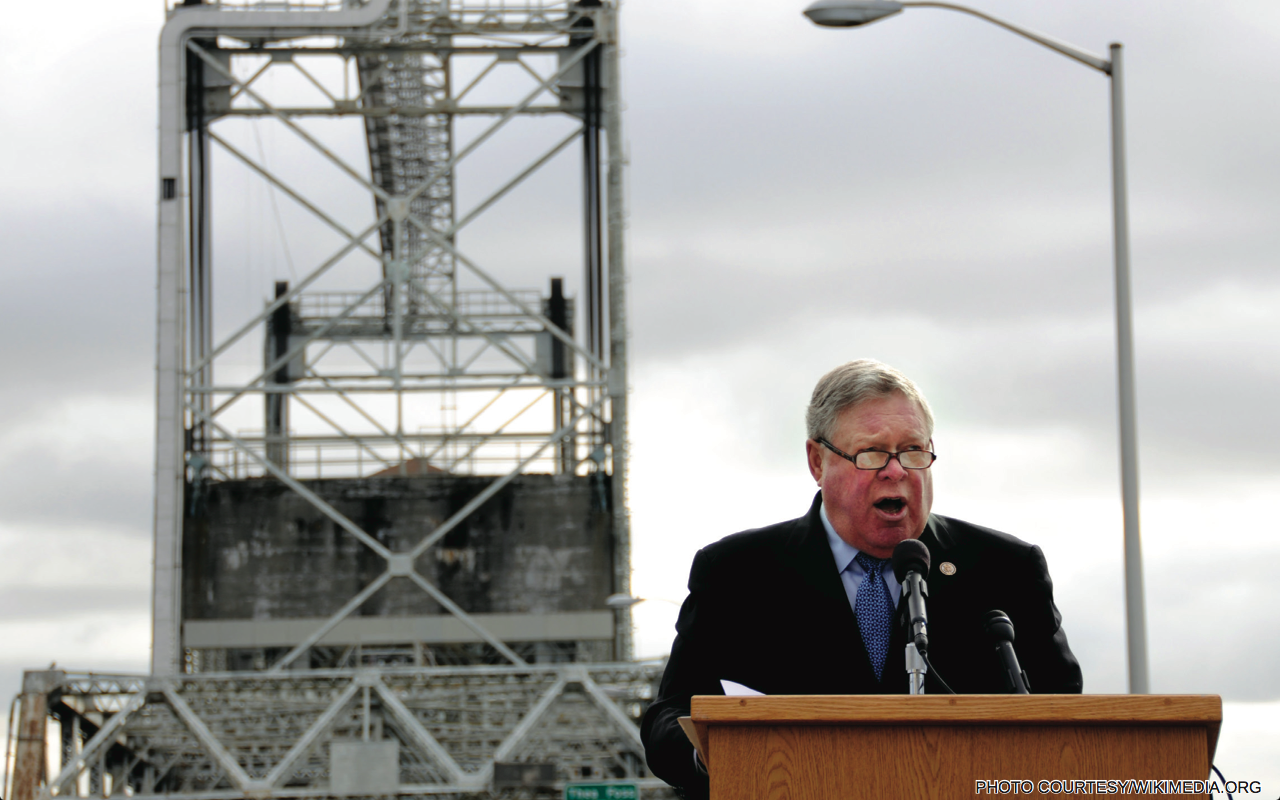 Puget Sound will award Debbie Regala and Norm Dicks honorary degrees at the 2013 commencement ceremony, May 19. "Congressman Dicks and Senator Regala exemplify the principles of informed and engaged citizenship so central to our educational mission at Puget Sound," University President Ron Thomas said.
"Whether you are talking about jobs, social justice, the environment or the welfare and protection of our nation, Norm and Debbie have been with us and the people of our region with powerful voices of conscience, always ready to learn, to serve and to lead. It is with great pleasure that we extend this well-deserved recognition from Puget Sound."
Norm Dicks retired from the U.S. House of Representatives this year after serving 18 terms. Since his retirement, Dicks has "change[d] gears and enjoy[s] life at a different pace," according to his comments in The Washington Post.
Dicks represented Washington's sixth congressional district, encompassing most of the Olympic peninsula.
"He is one of my absolute favorite members of Congress, who takes joy in legislating, in solving problems. I fought with him more than I agreed with him, but his door was never closed," Sen. Patti Murray told the Seattle Post-Intelligencer. "What has his role not been? Whenever an obstacle appeared, large or small, he was there to find a solution and to keep the project moving … My job just got harder."
Dicks was born in Bremerton, Wash. in 1940, and received his B.A. and Juris Doctorate from the University of Washington. There, he played football and enjoyed membership with the UW chapter of Sigma Nu.
He began his career in politics as assistant to Sen. Warren Magnuson, who served in the Senate for over 36 years. Dicks was elected to Congress in 1976. He captured 73 percent of the vote that year. In the following 17 elections, Dicks' lowest margin of victory was eight percent (he won 54 percent of the total vote).
In his first term, Dicks was appointed to the House Appropriations Committee, and later served eight years on the House Intelligence Committee. He was eventually awarded the CIA Director's Medal for his work on the Intelligence Committee.
During his tenure, Dicks supported strengthening environmental protections, stiffer penalties for copyright infringement, gay marriage and the invasion of Iraq.
Debbie Regala '68 served in the Washington State Senate until she retired in 2012. She was elected to the office in 2000 after serving in the state House of Representatives from 1994-2000. She served on the Legislative Ethics Board, Joint Legislative Audit and Review Committee, Correctional Industries Board and Office of Public Defense Advisory Committee.
Regala hails from Tacoma and represents the 27th district. She graduated from Stadium High School, and Puget Sound.
Regala was an outspoken supporter of stronger social and civil protections. She was the co-sponsor of the 2012 bill that legalized same-sex marriage in Washington, the senate unanimously passed her 2011 bill ensuring accountability for families receiving welfare and she helped to develop reforms to the state prison system.
"Senator Regala … leads with dignity and respect for all, regardless of their viewpoints, and has had the courage to take on touchy issues and issues that are not well understood by the public. [She] has had a tremendously positive impact on Washington's legal system and on ensuring fairness and justice for all," James Bamberger, director of the Office of Civil Legal Aid, said of Regala.