Obama elected for second term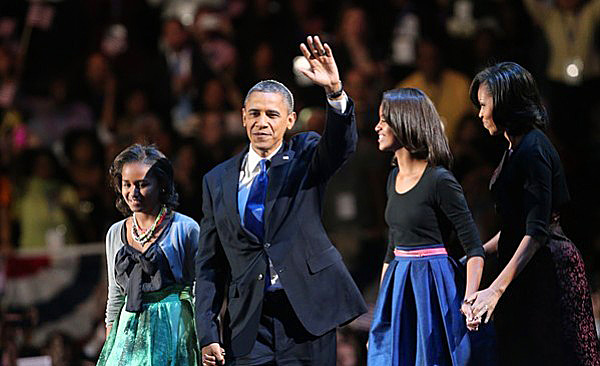 After a hard fought race consisting of ups and downs for both campaigns, the American people took to the polls on Tuesday, Nov. 6 and made their choice, electing President Barack Obama for a second term.
Obama won decisively through- out the North East, areas of the Mid- West and the West Coast, giving him the win over Governor Mitt Romney (R-Mass.).
"This happened because of you. Thank you," Obama's campaign tweeted when his victory was announced.
President Obama delivered his acceptance speech to an enthusiastic crowd in Chicago approximately 40 minutes after Governor Romney had conceded from the presidential race.
"We are an American family and we rise or fall together as one na- tion and one people," he said in his speech. "For the United States of America the best is yet to come."
"We are greater than the sum of our parts," he continued in the conclusion of his speech. "We are and forever will be the United States of America."