Anthony's restaurant offers accessible and comfy dining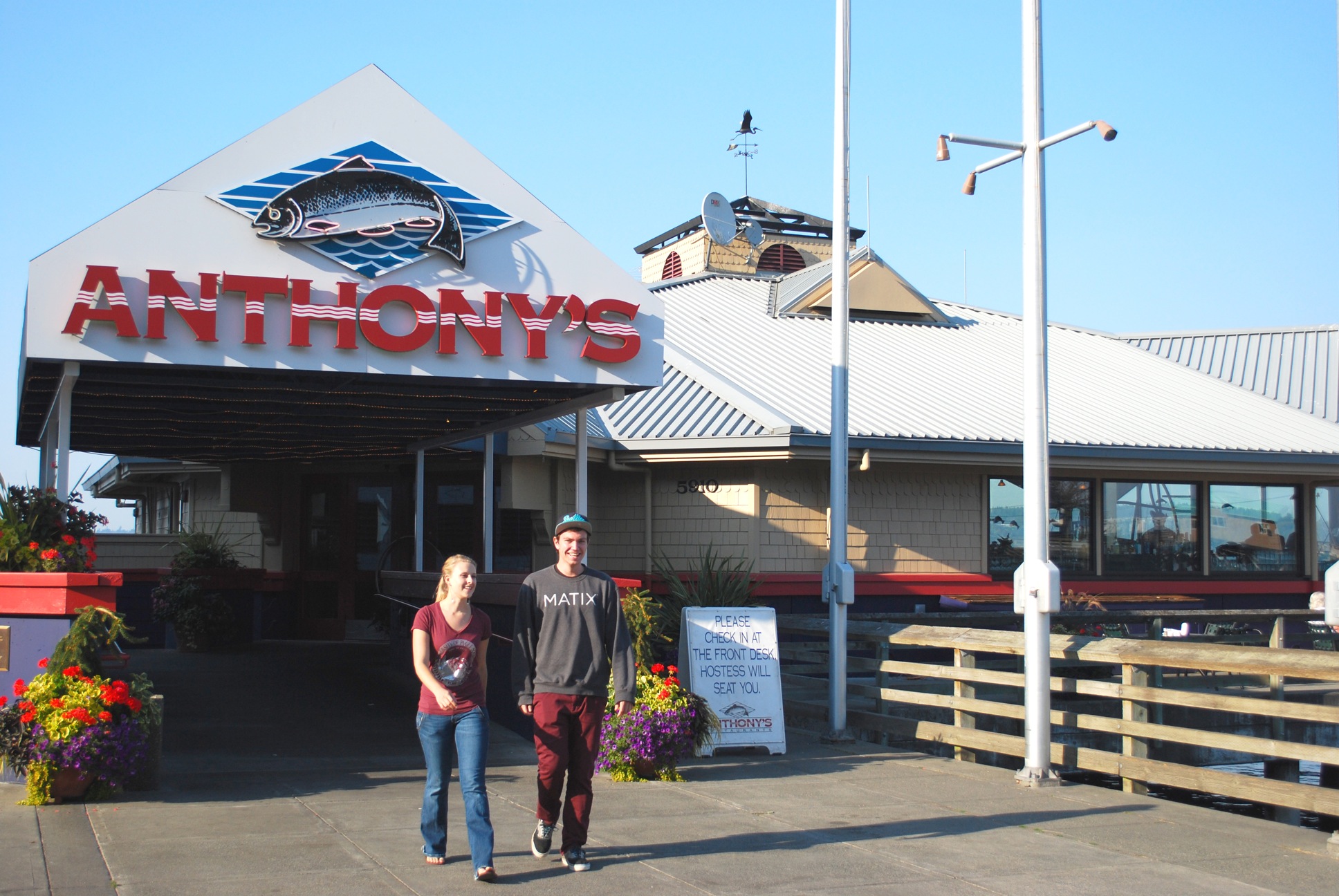 Anthony's at Point Defiance, a seafood restaurant offering fresh and local ingredients whenever possible, is a fine place to dine when parents are in town or to splurge and take a date.
Booths line the circular restaurant, and on a nice summer evening diners have the opportunity to sit on the deck and watch the sunset and the Vashon Ferry sail back and forth from the Port of Tacoma to Vashon Island.
The wait staff at Anthony's is highly attentive and more than willing to customize orders to a diner's specifications. The staff does not cross the line of overbearing and after an initial follow up on food quality will leave the diners to enjoy their meal in peace.
Anthony's offers seasonal specialties, and for this time of year "Peach-o-rama" is the theme. Peach-flavored drinks and desserts are the highlights of the meal for many diners. Although we didn't indulge in their peach-flavored drinks or desserts, the standard flavored well of vodka and soda was splendid.
Our dinner began with garlic bread ($4.95) and a split Caesar salad ($4.25). Four large, crisp pieces of French bread were presented alongside the small Caeser salad. Enough food  for four, or two with a large appetite, these starters were able to tide us over until the arrival of the entrees.
My dining companion ordered the smoked salmon fettuccine for the moderate price of $13.95. The portion size is, again, on the moderate side—enough food to satisfy a large appetite, and those with smaller stomachs will have food to bring home. The fettuccine sauce received high remarks, but was nothing exquisite and could be ordered at nearly any other restaurant with a similar satisfaction level.
My entree was the house rockfish tacos ($10.95), which were wrapped in a flour tortilla with a mango kiwi salsa dressing topped with coleslaw for a satisfying crunch, paired with chips and a spicy salsa on the side. The tacos were large and just one was perfectly satisfying, leaving me the extra taco to take home. The fish was not over-cooked. On the second day the extra taco tasted just as moist and flavorful, if not more so, than when it was fresh from the kitchen. The price, quality and quantity of food proportions matched the entree and was well worth $10.95.
The portions are not what one would get at the Spaghetti Factory or The Hub; if you are looking for more bang for your buck, head to one of those two establishments. If you are looking for a more elegant and cozy atmosphere with quality food and fine service, Anthony's should be your restaurant of choice. The restaurant offers an upscale feel, but won't leave guests feeling underdressed if they wear casual dark jeans and a nice top.
PHOTO COURTESY / JACK GILBERT