Stevens' "All Delighted People" EP delightful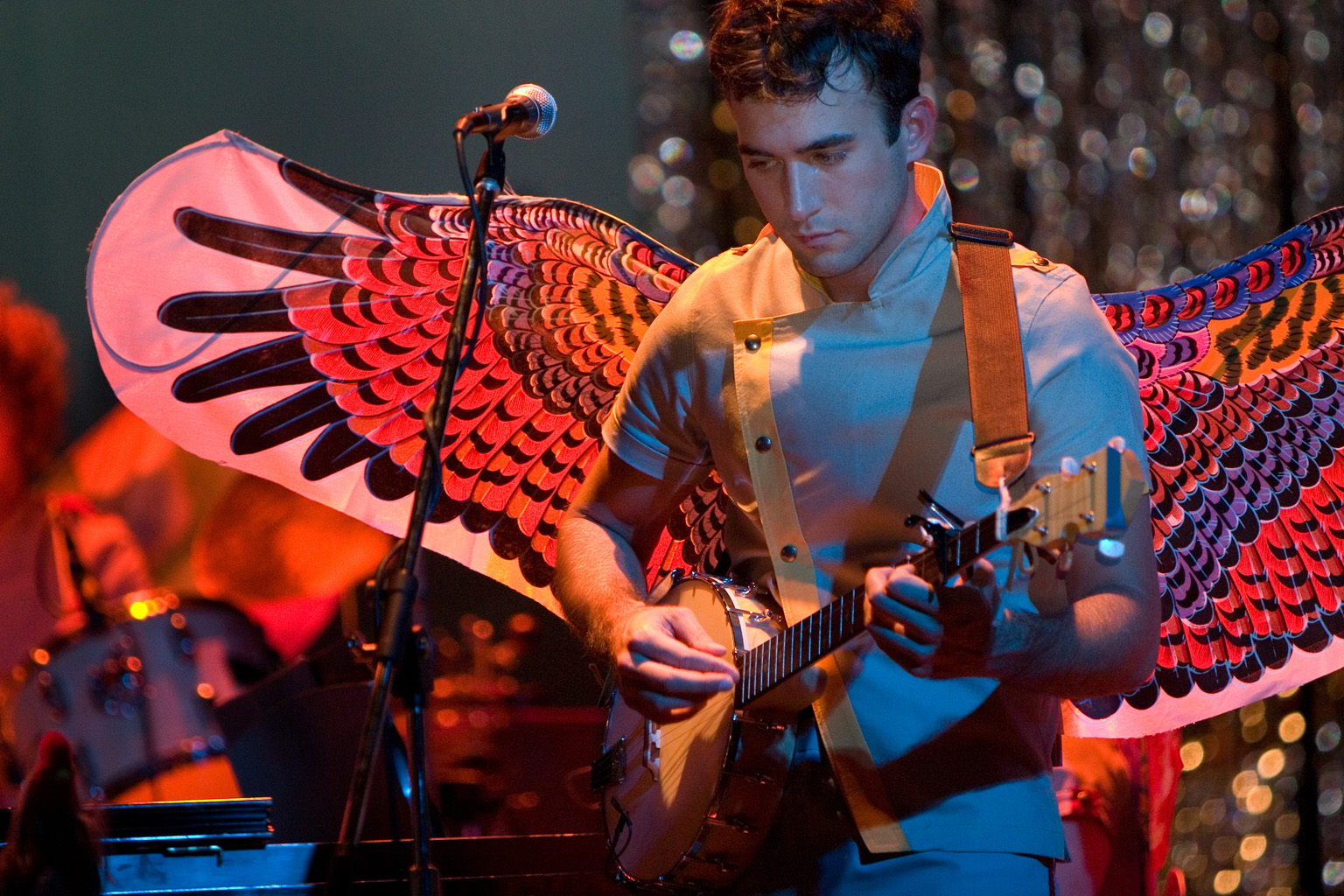 Indie-folk performer Sufjan Stevens released his new EP on Aug. 20, which contains an astounding variety of songs  ranging from soft-spoken indie rock songs, to folky acoustic ballads to over 10-minute long, symphonic epics. It certainly has the same depth, consistency and ingenuity that Stevens continually exhibits in his full-length albums — if not more.
On the title track, "All Delighted People", Stevens emphasizes the symphonic aspect of his work – experimenting with dissonance, a variety of symphonic instruments, enormous crescendos and decrescendos and even complex choral arrangements. On "Enchanting Ghost" and "Heirloom," Stevens returns to the familiar acoustic style that his fans were accustomed to hearing on Seven Swans, Michigan, Illinoise, etc. "From the Mouth of Gabriel", my personal favorite on the EP, features toy-piano and subtly Bible-themed lyrics. The album then slows down and takes a slightly darker turn with "The Owl and the Tanager" as Stevens' vulnerable falsetto coos throughout.
Following a reprise of "All Delighted People," the closing tracks of the album, "Arnika" and "Djohariah," flow into each other beautifully. "Arnika" is a disjointed but stunning song, building up until finally blooming into the Pink Floyd-esque psychedelia of the 17-minute long epic, "Djohariah." By the close of the album, there is an enormous sense of catharsis unmatched by anything Stevens has released thus far.
Although many fans are dismayed that Stevens is not continuing his project to create an album for each state of the U.S., "All Delighted People" is certainly one of the better recent additions to his discography. If you're looking to buy a great indie album for studying or simply want to appreciate some fantastic music, "All Delighted People" is sure to be a worthy choice. It is available on his website (asthmatickitty.com/sufjanstevens) for $5 so lucky for all you campus-dwelling Loggers, you won't even need to go off-campus to buy it!
At the moment, there are also a couple free songs available on his website from his upcoming full-length album, The Age of Adz, which will release on Oct. 13 — the first song-based full-length album since Illinois. The songs "Too Much" and "I Walk" feature a different vibe from "All Delighted People" or any of his previous work, putting more emphasis on electronic instruments over folk instruments.
Stevens also announced a tour, which will be coming through the Paramount Theater in Seattle on Oct. 30. If anyone wants to see the master at work, tickets are available on Tickets.com for roughly $32.
Stevens has announced yet another release (this time, a double-LP) for Nov. 9, and I would certainly recommend keeping up with his work in the next few months. It is obvious that he has been hard at work to make up for his years of relative silence since Illinoise.  Be sure to keep an open ear and especially, an open heart – because Stevens's work is always full of it.