Q: What's key to enjoying nature? A: Brands!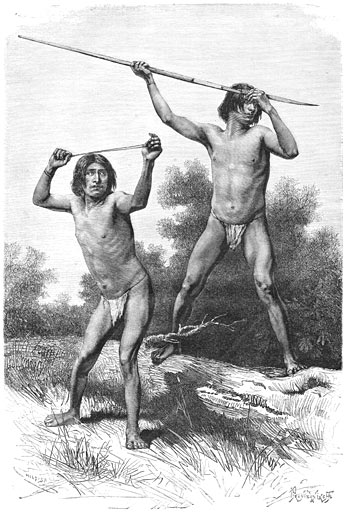 My name is Blaise Robinski, and I love the goddamned outdoors. It's what I do. It's who I am. Most every weekend, I lead a trip with PSO. I breathe the trees. I taste the wind. I suckle at the nurturing teat of the lush, cool grass. And like the nipple that transfers milk from the boob gland to a baby, the proper outdoor brands act as the middleman for turning nature time into FUN TIME!
Different people espouse all sorts of "secrets" about the outdoors: The prettiest waterfalls, the most secretive caves, the best overlooks to experiment sexually in a semi-public area. You've heard it all. Now it's time for ol' Blaise to drop a truth bomb on your asses. The only thing you really need? Gear.
What do I mean by gear? Well: Arcteryx, Patagonia, Mountain Hardwear, Marmot, Big Agnes, MSR and Camelbak, to name but a few. Did you get a minor erection when I mentioned "Mountain Hardwear"? Me too! You might just be PSO material yet.
I write to you now from base camp, about 12,000 feet up Mt. Rainer. The buddy I'm with dropped almost $1,500 on gear for this trip, and guess what? He's freezing cold. What a chump! If you're going to be cheap about buying the right stuff, better not to come at all.
I, meanwhile, am actually getting a bit warm. Perhaps I'll shed this North Face Temperature Regulating Thermoskeleton…but then again, why slum it?
Being cold sucks. Being wet sucks. Being too dry sucks. Being hungry and thirsty? That sucks. When you go outside, you run the considerable risk of any one or more of these conditions. Nature is calling, and what it's saying is, "Put that Patagonia puff jacket on and take a long, sweet drag from that Camelbak, you worthy adventurer you."
Granted, some people tried to live in symbiosis with the land before the advent of proper equipment. But they are a fantastic demonstration of what I'm trying to tell you. The Native Americans, the Huns, the Incans: None of them had a local REI, and look at them now! Gone.
Ghengis and his thousands of children would have killed (more than normal) for some Chacos, I promise you that.
Some people have asked me what it really means to be an outdoorsman here at Puget Sound. Easy—the key is to have never actually seen nature before coming to college. If you were already familiar, you're like camera film that has been exposed to light: Ruined and unable to develop. We like our newbies to come in without silly preconceptions, like being able to survive outside without REI.
As I look down below the peaks of majestic Rainer, in that pre dawn moment where I am certainly experiencing things and making self-discoveries you aren't, I reflect on how PSO has changed me. Puget Sound Outdoors isn't just a lifestyle, it's a style of life.  It has been life-changing, eye-opening, eye-changing and life-opening for me to really get in sync with the world around me. If it weren't for this oversized North Face sleeping bag, I could almost feel the snow 'neath my toetips. I encourage you to join us. If you see me around campus, stop and ask me for information. You can't miss me; I'm the walking advertisement.
PHOTO COURTESY/WIKIPEDIA
Tags :
Brands
capitalism
nature
PSO