Baseball makes early statement as they sweep Whitman to open Northwest Conference play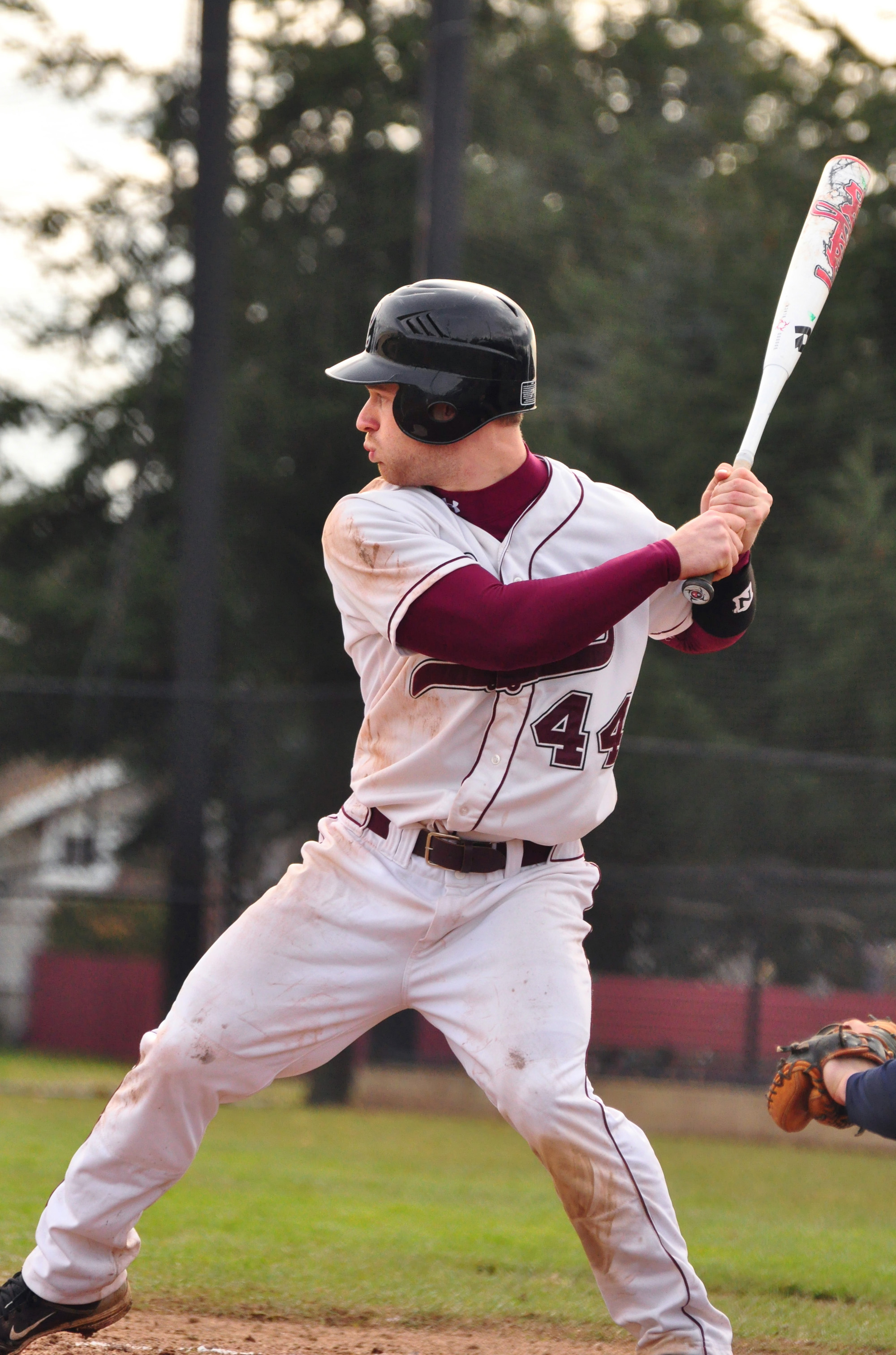 The men's baseball team got a strong start to conference this weekend with three wins against Whitman. The Loggers used their phenomenal pitching and help from the defense as well as strong showing by their offense to clinch all three wins.
In game one, sophomore Matt Robinson (Lafayette, Calif.) was on his game pitching eight innings for the Loggers and allowing only six hits and one run. The Loggers' offense came alive in the 6th inning with junior Matt Cox (Salem, Ore.) leading off the inning with a single and then senior Chaz Kramer (Boulder, Colo.) walked. Both runs scored after some defense errors by the Missionaries and a clutch single by junior Will Mentor (Seattle, Wash.).
The offense fired up again in the 8th inning leading to four more runs for the Loggers to put the score at 6-1. Junior Andrew Grady (Cave Creek, Ariz.) had two RBIs and then came around to score on a hit from senior Kainoa Correa (Hilo, Hawaii). The Loggers pulled out a 6-4 win and closed the game with senior Cameron Duvall (Lakewood, Wash.) on the mound.
The offense from game one carried into game two with freshman Christian Carter (San Diego, Calif.), senior Dakota Resnik (Bellevue, Wash.) and Grady all having breakout games. Grady especially excelled against the Missionaries, as he went four runs scored and an RBI. Similarly, Resnik had three runs scored and two RBIs.
On the defensive side, junior Taylor Volz (Portland, Ore.) was credited with the win and pitched along with freshman Jeff Walton (Carmichael, Calif.), and sophomore Nathan Aguiar (Los Gatos, Calif.) to fight off the offensive efforts of Whitman. This time around, the Loggers took no mercy, beating their opponent 13-4.
In the final game of the series, the Loggers completed the sweep and beat the Missionaries 12-4. At the top of the fourth inning, the Loggers were actually losing 2-3.
However, the Loggers turned it around with junior Nick Cherniske (Angel Fire, N.M.) being hit with a pitch to walk in a run and Carter scoring on a balk in the bottom of the inning. The Loggers blew it open in the 5th with  five more runs. Starting with junior Casey Coberly (Boise, Idaho) who slammed a triple to score Cox, the rest of the inning was a combination of tactful hitting and clutch hitting by freshman Addison Melzer and Cherniske.
Freshman pitcher Lucas Stone (Ashland, Ore.) and junior Luke Englert (Seattle, Wash.) provided the defense needed to keep the Missionaries at bay for the win on Sunday.
Stone said, "Winning the first three games is huge because it sets the tone for the season. There were some things that we have to fix, but we had a strong series where the focus was there for 27 innings. It's going to take that effort and focus every time we suit up if we want to compete in this conference."
Next week the Loggers face Whitworth, who they split with earlier this season in non-conference games. Correa said about the upcoming games, "We feel really positive about the upcoming series with Whitworth. In our preseason series, we didn't play to our maximum potential and still found a way to split the series. If we perform like how we expect ourselves to and take it a game at a time, we feel confident that we will come home with a series win. It also works to our advantage that we are playing them at a neutral site in Pasco, Washington, which forces them to travel as the home team."