Softball gains experience, expects big things this season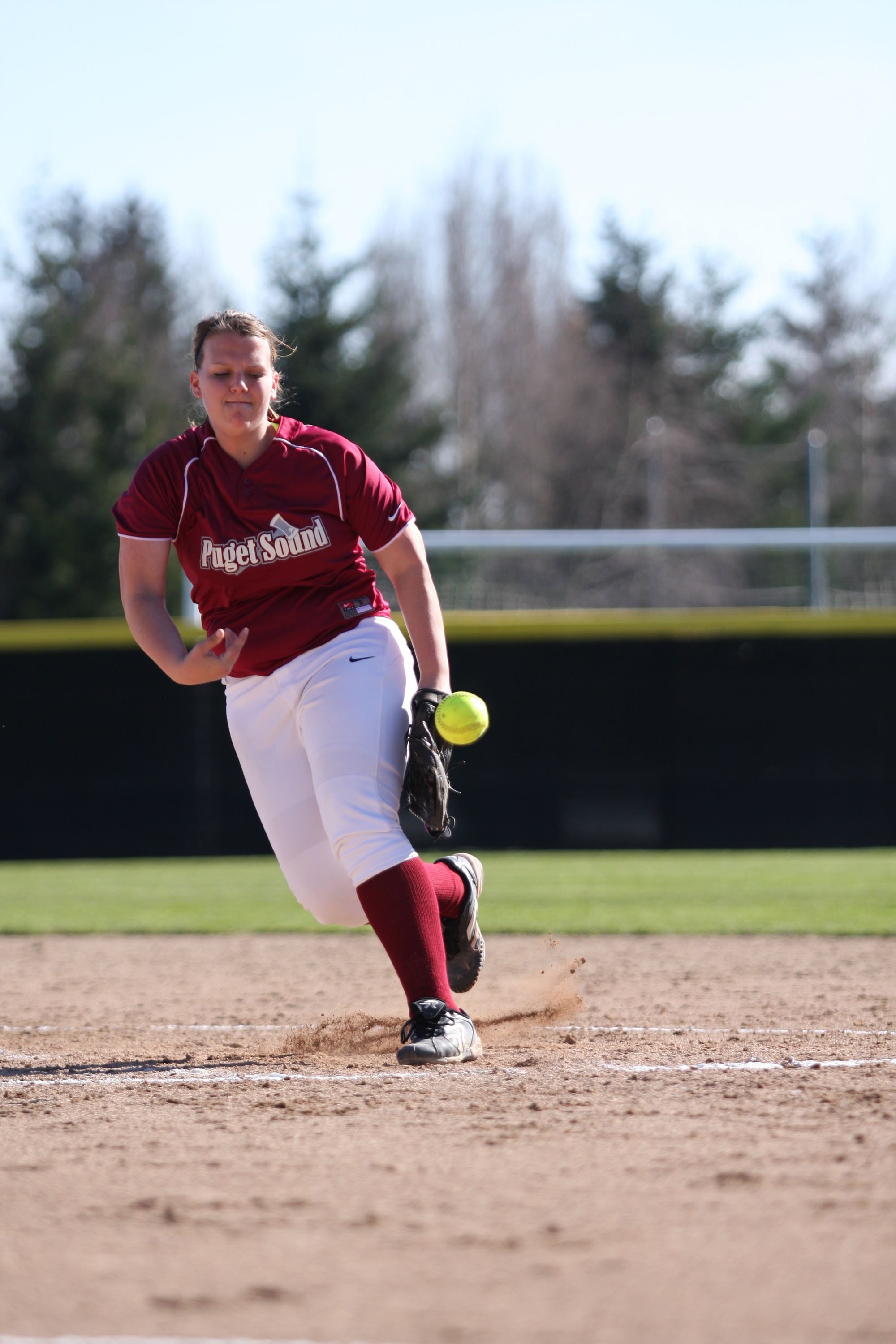 This year's softball team has a roster of 10 returners and five new players filling it with a whole lot of winning power. Last year the Loggers had a tough time with an injuryplagued season and missing gaps in the defense. This year, the team now boasts five pitchers and more talent where that came from.
Three of the five new players this season are transfer students from local community colleges. Junior Joleen Monfiletto (Everett, Wash.) joins her Everett CC teammate junior Chrissy Atterson (Marysville, Wash.) to create a new pitcher-catcher battery for the Loggers. Fellow junior transfer Elayna Van Hess (Aumsville, Ore.), is making an entrance as a pitcher and outfielder for the Loggers.
Two Logger freshmen, pitcher Jenny Davis (Yelm, Wash.) and outfielder Jenica Holt (Pleasanton, Calif.), are also making contributions in their first year. The new Loggers are excited for the season and have high expectations for what is to come in the spring. Davis said, "I am super excited to be playing with all my fabulous teammates. We have been working hard with extremely long practices which will prepare us for a long great season and our first appearance in the TOURNAMENT!! All of us girls add something special to the team, so we're going to beat Linfield."
The Loggers have five seniors on their roster; veteran pitcher senior Auriel Sperberg (Spanaway, Wash.) has been the Logger's ace pitcher for the past three years. She, along with seniors Alex Usher (Carson, Wash.), Christina Demuelenaere (Lake Stevens, Wash.) and Carolyn Moore (Seattle, Wash.), have all been anticipating their final season with excitement.
"I'm really excited about this season. We have a lot of depth in every position and will be able to compete with anyone…and we will. Every athlete wants their senior season to be the best season of their whole career. I'm no different. And with the girls set around me I know it will be." Demuelenaere said
The Logger softball team finished in the bottom three teams in conference last season, but is looking to make a leap to the top four teams. For the first time, the Northwest Conference winner will be determined by a tournament comprised of the top four teams in the conference. Not only does this increase the competition at the end of the season, but it gives the Loggers a tangible goal for the end of the season.
Head Coach Jennifer "JP" Peterson said, "Our approach and focus remains on our team's development and our own success this season, but the NWC Tournament provides a tangible benchmark that we can use to measure our progress.  It allows us to quantify what we are working towards and provides direction to keep us on the same page.  So I would say that it doesn't really change our focus as much as it helps our players narrow their focus on a single measureable goal. It becomes a motivator for working through our process goals, which are our primary focus."
Peterson is in her third year as head coach but isn't new to the program. Not only did she play at the University of Puget Sound, but she also assistant coached under Robin Hamilton for five years.
Peterson, much like her players, is excited for what is coming this spring season. "We have had very young teams the past two seasons and have focused on developing them as softball players. This year's team has more depth and versatility, and is the first upperclassmen dominant team we have had in three years…we have four seniors and eight juniors. Our focus is now shifting toward developing our team approach and utilizing both the skill sets that we have been developing as returners and the addition of new players who complete our 'puzzle' this season," Coach Peterson said.