Zoolights display brings holiday cheer to Point Defiance Zoo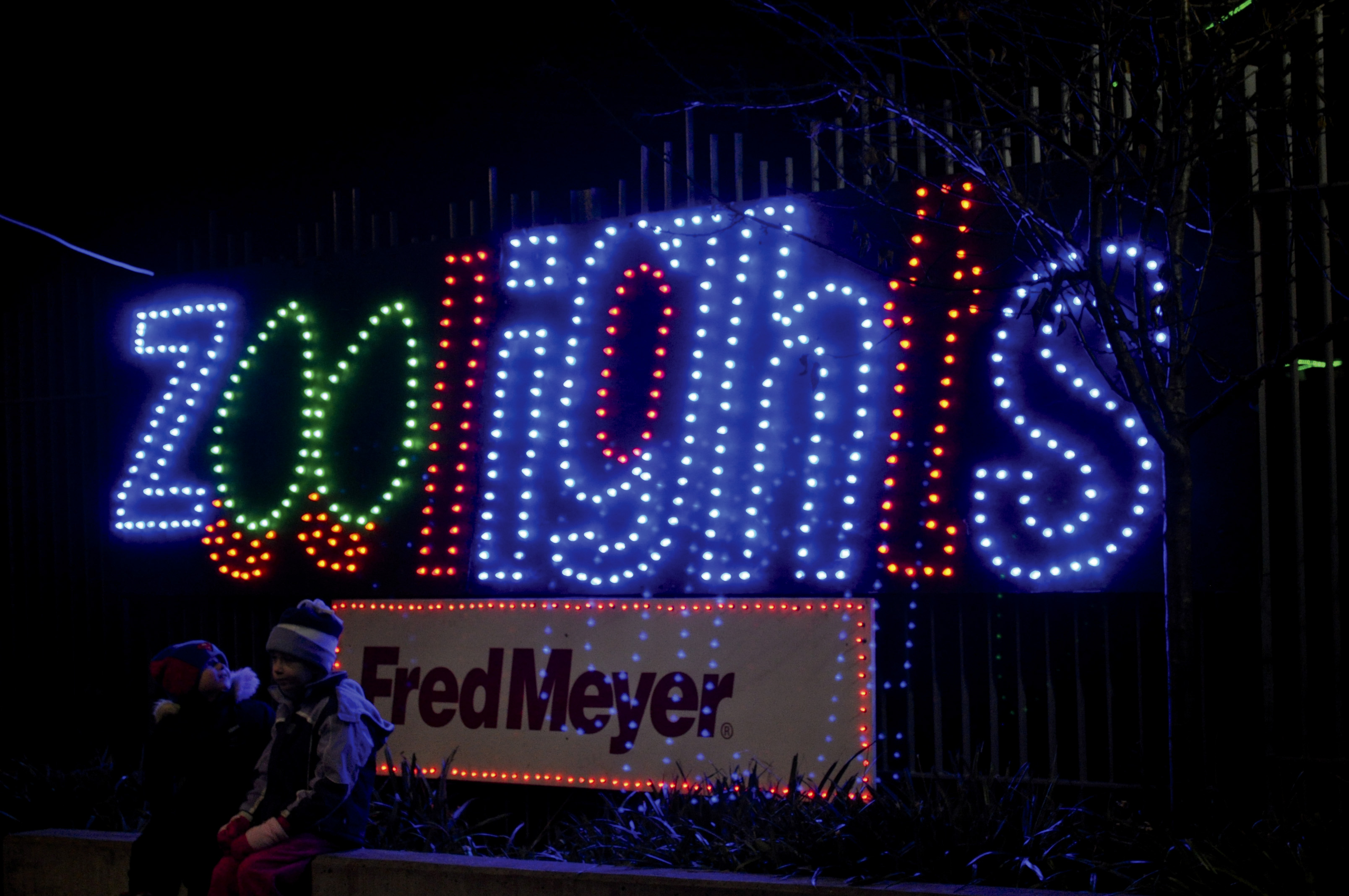 Starting Nov. 26 through Jan. 2, Point Defiance Zoo & Aquarium is continuing its annual tradition of lighting up the entire zoo with animal-shaped, neon-colored lights. As the website advertises, there are over a half-million of them throughout the zoo.
The zoo itself, aside from the lights, offers plenty of things to see. There's the aquarium, where sharks and other exotic fish roam. There are elephants, meerkats, reindeer, yaks, clouded leopards, polar bears, walruses, penguins, monkeys, and most notably, the zoo's recently born tiger cubs – Mali and Bima.
Of all the zoos I've ever seen, Tacoma's zoo has remained my favorite due to its attractions, cleanliness, consistent care for its animals and scenic beauty. One thing Point Defiance Zoo does differently than other zoos is the practice of walking its animals. Walking around the zoo, you'll often see a zoo employee taking an aardvark, a lynx or some other animal out for a walk. It's a small act of kindness, but it speaks volumes compared to other zoos' care for their animals. Many zoo animals spend their entire lives in cages and Tacoma's zoo seems to do an excellent job at recognizing that such a life is contrary to the animal's nature and well-being. Although you may not see the practice in effect during Zoolights hours, you probably would during the zoo's normal hours, 9:30 a.m. to 4 p.m.
Convenient for college students, Zoolights is open everyday from 5-9. However, Zoolights will be closed for Christmas Eve but open again for Christmas Day. Discounted tickets are also available at Bartell's Drugs on 6th Ave. – conveniently, in close proximity to Puget Sound. Tickets there are roughly $6.50. You can also get a ticket that knocks half off the price of another ticket with a Zoo/Zoolights Value Ticket for $14.25.
Although going to the zoo is classically labeled as a kid's activity, it's definitely fun for college-aged kids too – only in different ways. For example, if you're looking for something that you and your significant other can do to follow a classic dinner date, Zoolights is sure to be a sweet, romantic choice.
Perhaps Zoolights could be just the thing to light up the drudgery of preparing for your finals.
[PHOTO COURTESY/ JESSE BALDRIDGE]