Athlete of the Issue: Izaiah Jerenz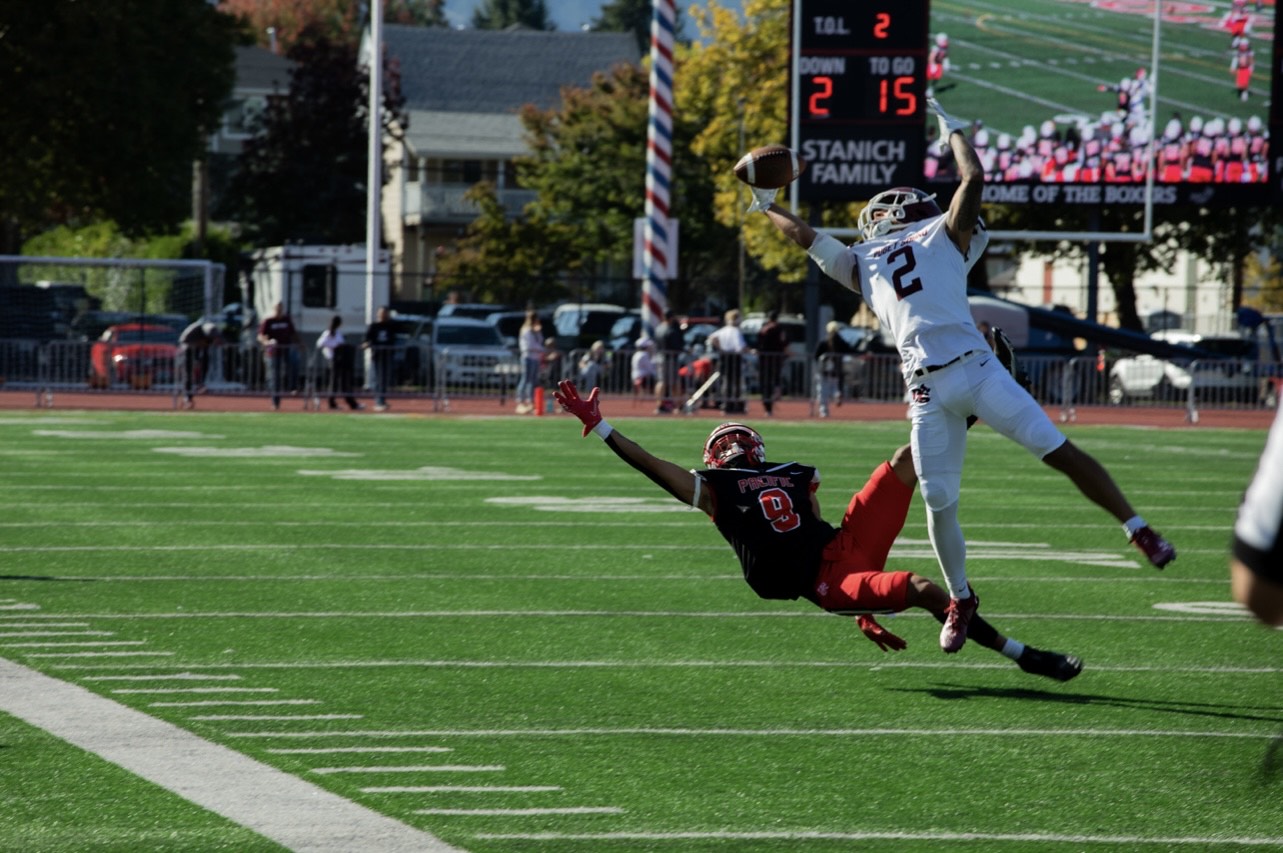 Photo Credit: Molly Sporn
By Kate Patterson
Congratulations to Athlete of the Issue, senior and wide receiver Izaiah Jerenz! Jerenz received an all- Northwest Conference honorable mention for his impressive accomplishments during the 2022 season. At the mid- point of their 2023 season, the LLoggers have increased their success over last year, and have won 2 ⁄ 3 of their home games so far. In tandem, enthusiasm at home games has grown this year, with Student Involve- ment & Programs hosting a Logger Rally Day with free swag at home games last month, and 'Pizza with the Prez' (i.e. free pizza) at all home football games this fall! Logger Football's next home game is Saturday, October 21. Watch Linfield try to get a 'pizza' the loggers (punt intend- ed) at 1pm!
Q: According to Logger Athletics, you had 830 receiving yards for the 2022 season, second best in the North West Conference. How do you think you've been able to find this high level of success on the team?
A: I think I have been able to find this high level of success be- cause of my brothers who push me consistently and support me as well as my teammates who put me in good positions. I have a good quarterback and players that help me.
Q: How do you see your role as someone who's been with Logger Football for several years?
A: I see my role as one of the older guys who can help show the younger guys the ropes and make sure they get to be successful.
Q: In the October 7 homecoming game, Logger Football went back and forth with George Fox before pulling ahead right in the last of the fourth quarter. What were you thinking about at the end of the game?
A: At the end of the game I was thinking how we were able to pull it off. I was impressed with the team and how we were able to not give up and come up big in crucial moments
Q: What hopes do you have for the rest of this final season with the team?
A: For my final season my hopes are just to win and to ball out with my brothers and watch them succeed.
Q: What is your favorite memory from your career with Logger Football?
A: My favorite memory from my career with logger football would have to be the George Fox game this year. The atmosphere was crazy, the crowd was jumpin, and our team won in spectacular fashion.