Analyzing the quality of content across popular streaming services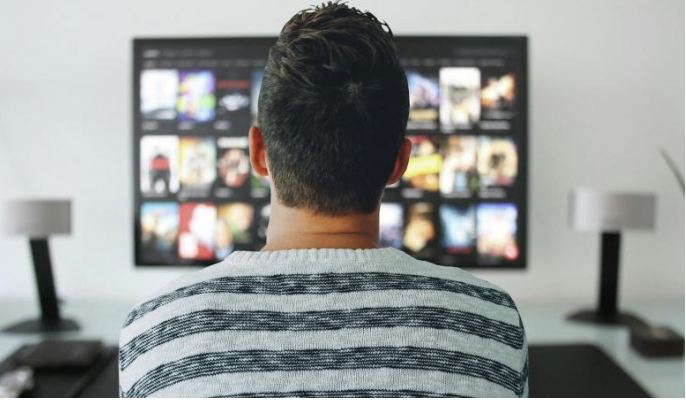 By Veronica Brinkley
In the past decade, we've experienced a complete shift in how we watch TV and movies. The rise of streaming services has diminished the presence of cable, a previous staple in the average consumer's home. I grew up with Dish, a satellite cable service with a hideously designed interface and an even worse connection. Trying to watch a movie during a storm? Good luck with that.
A few years ago, my family decided to switch to live TV on YouTube TV, a cheaper, better-looking and more reliable alternative. But even then, I rarely used it; live TV just isn't what I look for anymore. The appeal of on-demand services far outweighs that of any scheduled, live programs.
For some reason, however, I miss the simplicity of live TV. Back then, whatever was on was what you watched. But the introduction of streaming changed that. Everything is available whenever you want it, creating what we know as "binging." The binge format has altered our relationships with TV. We no longer sit down at the same time every week to watch the new episode of a show; we get it all at once, often leading to unhealthy amounts of screen time. To make matters worse, streaming plans can be much more complicated than cable, with changing price points, "premium" versions of subscriptions and so many ad breaks I've basically memorized the shampoo commercials and medication disclaimers. Outside of these complaints, the sheer amount of content is overwhelming, and indecisive people like myself are overcome with choices. Nearly a dozen major streaming services exist, each with hundreds, if not thousands, of options. Let's be honest, many of these are garbage. There are about a million dating shows with identical formats, and the same (if not more) of trashy reality shows that provide nothing but rich people complaining. But if you're able to sift through all the barely passable nonsense, you'll find quite a few fantastic shows.
To illustrate that, I calculated the percentage of high-quality shows and movies on each streaming service, using data from Business Insider, to discern which has the most outstanding content. For my purposes, the term "high-quality" is defined as any show or movie with an 8.0 and up rating on IMDB. I analyzed data from popular streaming services with at least 1,000 available titles (Netflix, Hulu, Prime Video, HBO Max, Disney+, and Peacock). I did actual math to figure this out — something you will rarely find me doing by choice. 
HBO Max came out on top with 3,373 total titles, 716 of them high-quality. This means 21.23% of available titles on HBO Max are actually high-quality. While this is a low percentage, it is the highest of the services I included. This finding isn't incredibly surprising to me, as according to popular opinion, HBO is considered the best service for original content. It has produced dozens of award-winning shows and movies. It also has a history of being the first to acquire blockbusters and theatrically released films. On the other hand, Prime Video disappointed me, with 7.38% high-quality titles. There are quite a few shows I would recommend on Prime Video, a service with an affinity for originals about teenagers stranded in the wilderness, like "The Wilds" or "Yellowjackets." But it remains one of the lowest in the percentage of quality titles. My personal favorite streaming service, Hulu, has 14.2% high-quality titles, higher than both Netflix (13%) and Disney+ (13.5%). I find myself on Hulu more than any other service, as it has many of my favorite shows and cartoons. And it doesn't cancel them as soon as they get popular (I'm talking about you, Netflix. I'm still mad over "Inside Job").
The lowest percentage of all falls to Peacock. With 3,023 titles, only 6% of them have a high-quality rating. I've always been a Peacock hater myself; it was late to the streaming game and seems to snap up all my favorite shows from other platforms I already pay for, asking me for even more money to watch them. Shows like "The Office" and "Parks and Rec," which many of us grew up watching on Netflix, are now only on Peacock, and you are met with a paywall after the first few episodes. 
If it were up to me, we would have all the good shows on one service and all the bad shows on another (don't ask me how we would decide that). But since that obviously is not an option, it seems that HBO Max will be your best bet for high-quality content.
Recently, HBO Max announced that it would be combining with Discovery+ and rebranding to "Max." Including all titles from Discovery+, Max's quality percentage lowers to 13.9%, leaving Hulu as the top contender. For indecisive people like me, HBO's change will only add to the decision-making challenge. Rebranding to "Max" also seems like a ridiculous thing to do. It takes the only recognizable and prestigious part of the brand — HBO — out of the name. Nevertheless, Max will still house some of the most popular shows in recent television, like "Game Of Thrones," "Succession," and "The Last of Us." Each service has its perks, and it really just depends on what you are looking for. Do you like poorly written teen romcoms starring Noah Centineo? Netflix has that in spades. Do you like emotionally taxing shows that will leave you in tears? Max is the service for you. Together, these services provide a myriad of options sure to satisfy any consumer, at a price that is still cheaper than most cable packages.