Athlete of the Issue: Jessica Moore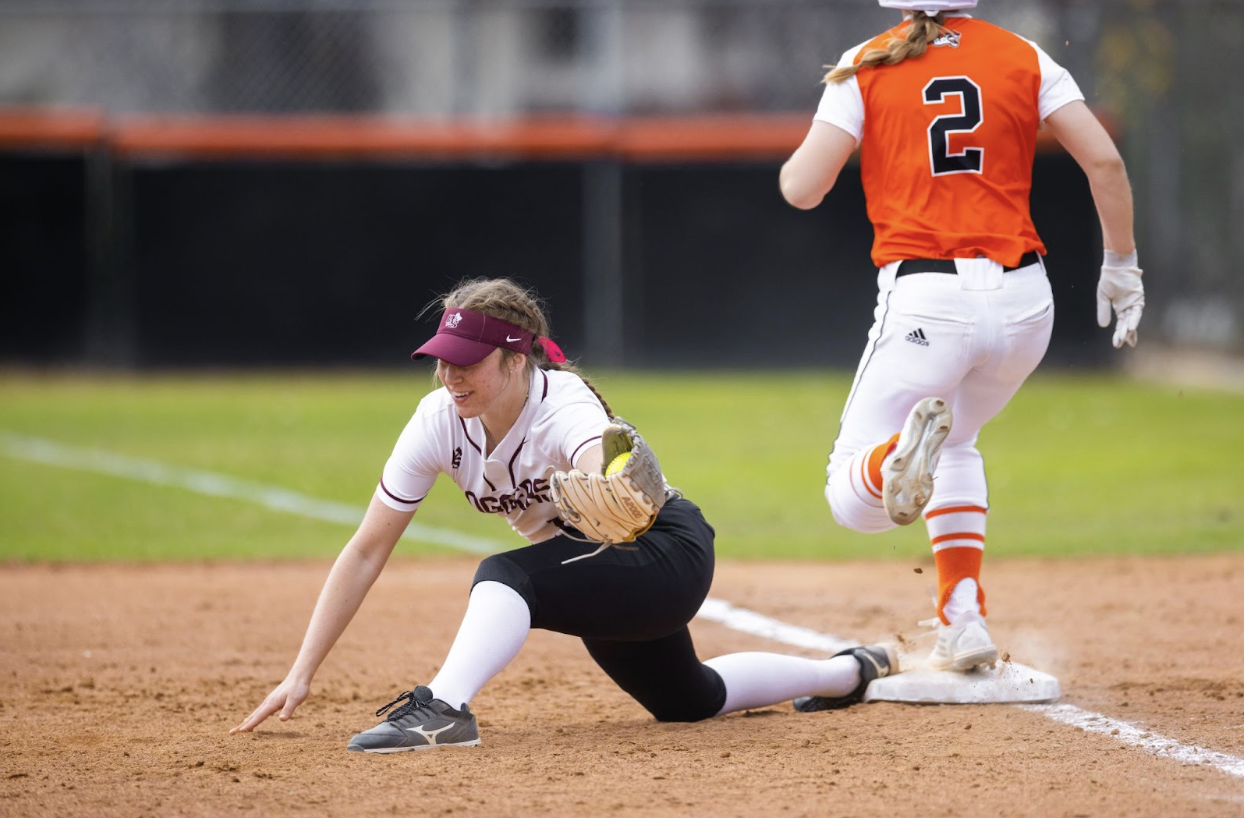 Photo provided by Jessica Moore, used with permission
By Andrew Benoit
Congratulations to the Athlete of the Issue, junior and demon in the batter's box INF Jessica Moore. According to the athletics department's website, Moore hit .452 this season, and fielded an impressive .986. She recently tied the school's record for most doubles in a single season at 16 in the Logger's loss against Linfield on the 18th. Moore did us a favor and showed us her batting skills by hitting our questions out of the park!
Q: With your double against Linfield, you tie the school record for most doubles in a single season at 16. What has worked for you in the batter's box to be able to hit at that level this season?
A: Throughout the season, my main concern was getting on base. I think stepping into the batter's box with a clear head and staying aggressive at every first pitch allowed me to be successful this season. Also having lots of confidence at the plate helped me relax and rely on my mechanics to do well.
Q: The Loggers kept pace with nationally ranked Linfield until the seventh inning. What does it mean to you for the team to be able to compete like that against a team like Linfield?
A: I think going into this game everyone had changed their mindset and realized this was our last official game, so we were just trying to have fun. The first six innings allowed us to prove to everyone that we are a good team, and we are capable of doing well.
Q: This team bounced back from a particularly rough season last year, to have one of the best seasons since the pandemic started. What changed as a team from last year?
A: I still find it crazy that so much can change from one season to another, but I think with a big freshman class coming in, we were able to find something we all have in common, and we started working for each other rather than ourselves.
Q: You're going to be a senior next year. What are you hoping to achieve in your senior year with Logger Softball?
A: With my senior year coming up, I think I want to focus on team chemistry and continuing to find ways in which our team performs well. We have seen the most success when we're all having fun but we still need to work on playing clean softball and staying aggressive throughout the game.
Q: What is your favorite memory from your career with Logger Softball?
A: My favorite memory from logger softball was when we beat Linfield my freshman year. I can still remember the adrenaline rush when I scored the winning run after Hana Deguzman had a walk off single. This was one of the best moments I've experienced since being on this team. During my freshman year, everyone was so driven to win that game and I haven't felt that excited in a long time. I will never forget that day.