Tacoma Art Museum Board of Trustees fails to deliver decision on union recognition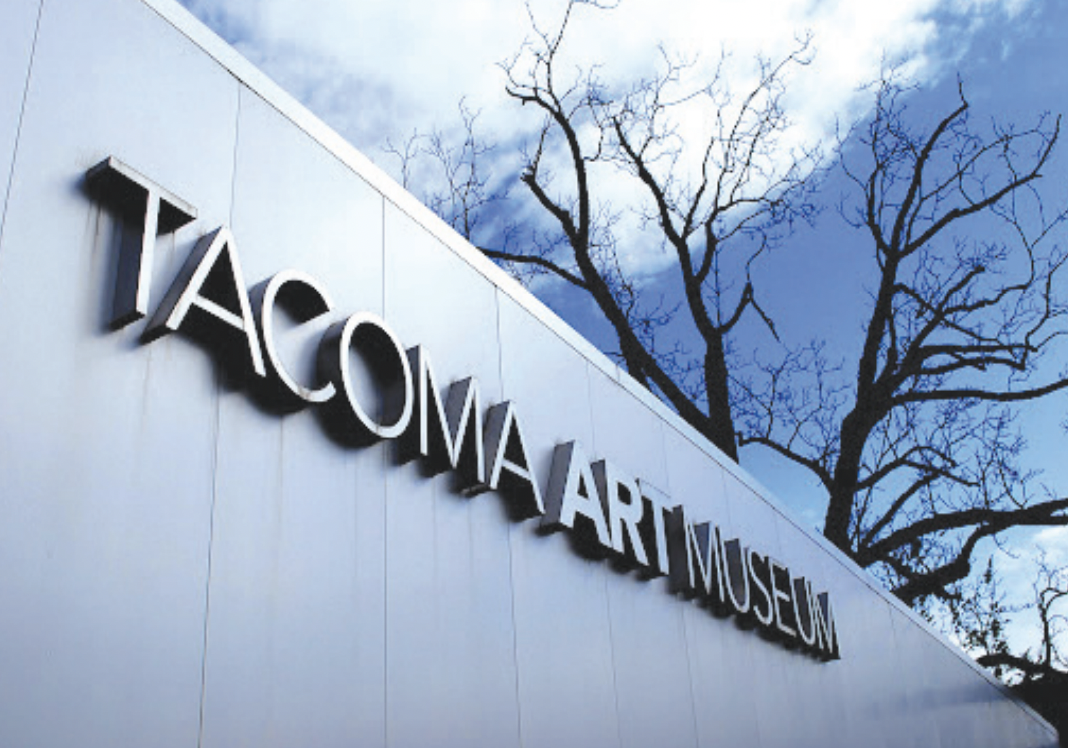 Picture outside the Tacoma Art Museum. Photo Credit: Joe Wolf, flickr.
By Emma Loenicker and Sonja Black
Tacoma Art Museum's (TAM) Board of Trustees promised a decision on union recognition by March 31, but as of April 12, an announcement has yet to be made. As previously reported on our November 11, 2022 issue, "a council of Tacoma Art Museum employees has been making efforts to unionize since May 2022. They are advocating for livable wages and benefits, no further staff reduction, accessible grievance procedures to create accountability, transparency from leadership, standardized hiring and training procedures and influence in decision-making processes to improve their work conditions. This effort would make TAM Washington's first major art institution with unionized workers.
On October 17, TAM's board of trustees received the workers' letter requesting union representation. By then, nearly 90% of TAM's eligible employees had signed union authorization cards, thereby indicating their preference to be represented by a union. Also on October 17, members of the council convened outside of TAM to publicly announce the formation of their union with the Washington Federation of State Employees, the local council under the American Federation of State, County, and Municipal Employees."
Since a supermajority of the workers indicated a preference for union representation, the TAM administration has had roughly six months to take one of two actions: voluntarily recognize the union and begin bargaining, or decline to recognize the union. As previously reported, "if the administration refuses to recognize the union, TAM Workers United can file an election petition with the National Labor Relations Board (NLRB)," forcing TAM administration to legally accept the union through a more disruptive process.
TAM's Board of Trustees remains inconclusive on their stance, while TAM Workers United continues to grow frustrated with this grueling bureaucratic process. TAM Workers United held a rally on March 23, 2023 with 100+ supporters. At the end of the rally, the Board of Trustees promised a decision on union recognition by the emergency meeting held on March 31, but they never delivered.
Since the push for unionization began, TAM's Board of Trustees has held several listening sessions to address staff concerns and assess how to navigate the process; over six months of discussion has not led to any form of consensus.
Without a formal announcement made by the Board of Trustees, TAM Workers United is demanding an end to union-busting so TAM can reach its full potential and serve its employees fairly. If granted voluntary recognition, the most vulnerable segment of TAM workers will be empowered to continue pushing for improved circumstances through the union they have helped maintain since October. Voluntary recognition would also lead to faster change. The Board of Trustees' union-busting efforts are likely due to concerns about losing direct relationships with employees, and increased wages that would result in a stronger financial commitment to the currently under-valued workers.
TAM is a pillar within the community because of its dedication to honoring Tacoma's cultural diversity. Members of the Tacoma community are calling for a greater commitment to the TAM workers who make the museum what it is. TAM employees are highly valued within the greater community, and the general view is that they are under-appreciated and under-compensated for their important work.
Given the overwhelming public support for TAM employees and their unionization efforts, it is expected that a union will be legally recognized one way or another. While change is bound to come, TAM workers and the community are frustrated with the toll this process has taken and will continue to take on the museum's reputation.