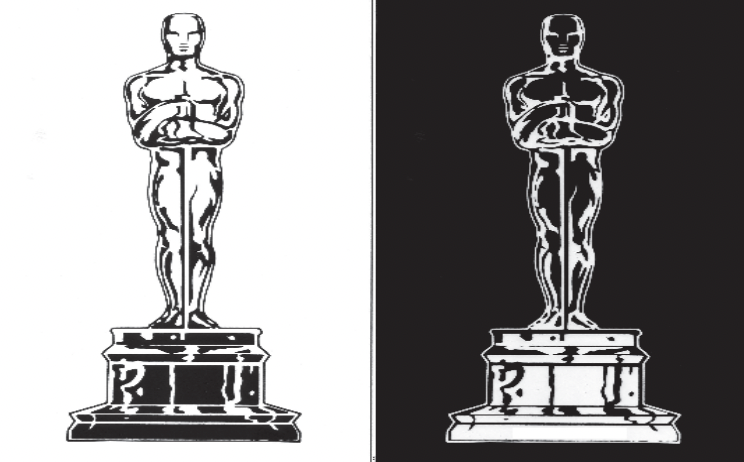 Oscars, Black & White Photo Credit: Mike Licht, Flickr
By Veronica Brinkley
Oscars season is officially here, with just weeks until the event. Nominations have been announced, and the usual controversy and online discourse have begun regarding nominations, hosts, diversity, and lack thereof. Personally, I never miss the Oscars. There's always a 50/50 chance of some debacle happening, but I pay more attention to the red carpet than anything else (I prefer the hideous outfits, more entertaining). It's not like I'm hoping something goes wrong… more like curious indifference.
Jimmy Kimmel is hosting again, after previously hosting in 2017 and 2018 (The year of the "La La Land" fiasco). Given last year's "GI Jane" incident, it makes sense that the most vanilla man on the planet will be presenting this year. Despite the chaotic allure award show culture has, in the last decade, the Oscars have faced considerable — and well-deserved — criticism. The majority of these critiques surround the frustrating lack of representation and recognition within the highest levels of the film industry. This complaint reached its zenith during the 2016 Awards when all 20 acting nominations went to white performers. The hashtag #OscarsSoWhite went viral on Twitter as people voiced their frustrations. Unfortunately, and predictably, little progress was made toward equity, and the hashtag returned during the 2017 Oscars.
For me, this controversy begs a question: Who is making these decisions? Turns out nominations are chosen by the thousands of members of the Academy of Motion Picture Arts and Sciences (AMPAS). Anyone with a feature film credit can apply to become a member of AMPAS. However, a 2013 survey conducted by The Los Angeles Times revealed that the average voter was 63 years old. Beyond that, 76% were men, and 93% were white. The #OscarsSoWhite movement brought this information into the public sphere, elevating frustrations that these decisions, like most others in American society, were primarily being made by old, white men.
In response to the criticism, The Academy has recently made an effort to increase its membership. It went from 6,261 in 2015 to 9,427 in 2020. The effort was aimed at creating a more diverse member base, according to Variety. AMPAS has also responded to criticism by trying to include diverse identities at every level of its internal government. I think we should recognize the decent effort and positive change The Oscars have made since the backlash in 2016.
While these are promising efforts, The Oscars still have a long way to go. The nomination process makes it exceedingly difficult for smaller films to be nominated.
AMPAS board members are not critics, but others working in the film industry. Because of this, it's unlikely every voting member sees every movie eligible for nomination within that year. As a result, films hoping for a nomination must campaign and advertise towards AMPAS members. This requires money, time and publicity. It also requires connections and further perpetuates rampant favoritism and nepotism in Hollywood.
One of the most substantial points of contention this year has surrounded Andrea Riseborough's nomination for Best Actress in the film "To Leslie." The small-budget film grossed a measly $27,322 in its four-month limited release, according to Vogue. Many in the film industry have characterized this nomination as unworthy because of the film's financial shortcomings and lack of notoriety as well as Riseborough's personal connections playing a role. However, I see this as progress in the right direction. Films like "To Leslie" deserve a nomination despite not having the budget to campaign. I hope to see more nominations that spotlight smaller films like this in the future.
Mainly, I hope to see the Oscars push for further inclusivity and awareness. Frankly, it is a disgrace that only one Black woman, Hallie Berry, has ever won an Oscar for Best Actress in the entire 95-year history of the awards. Furthermore, the Oscars have a reputation for only recognizing people of color in stereotypical roles, like films where Black people are depicted as servants or slaves (i.e., Harriet, The Help, 12 Years a Slave).
Ideally, I wish the Oscars would honor more films like "To Leslie" and include more work by marginalized identities that have struggled to receive due recognition in the film industry. If the Oscars and AMPAS continue to lag behind our ever-advancing society, they will get left behind in favor of other, more inclusive organizations.
No matter what the Oscars does going forward, I want to highlight other organizations that uplift marginalized voices. Next time you're thinking about which award shows to pay attention to this season, I recommend supporting groups like Black Entertainment Television (BET) Awards, The Critics' Choice AAPI Awards, The Gay & Lesbian Alliance Against Defamation (GLAAD) Awards, and so many more accolades that uplift beautiful work that might otherwise be ignored