The mystery of the missing yearbook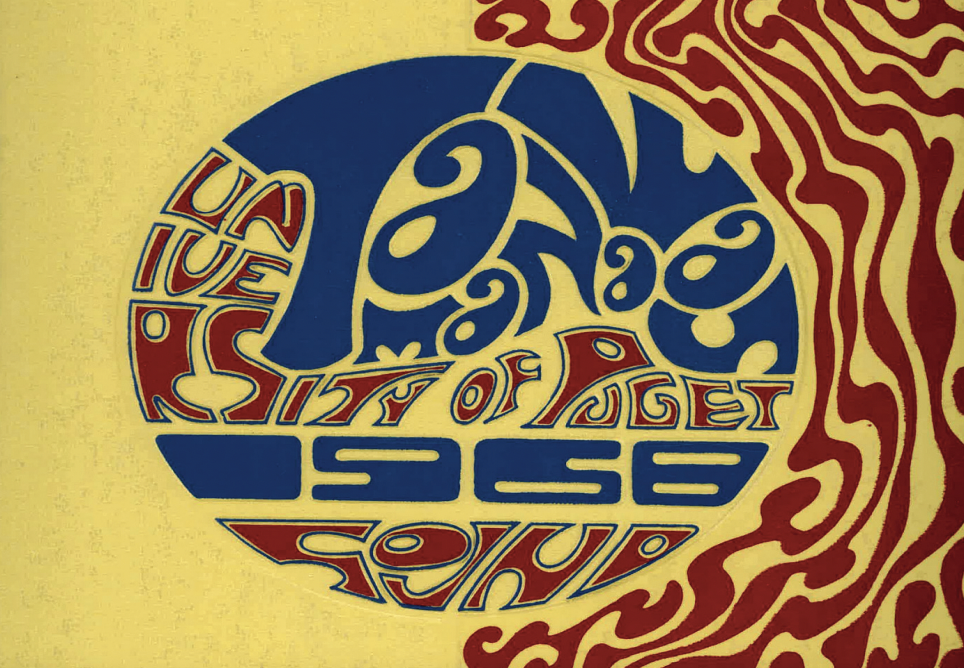 A 1968 edition of Tamanawas. Photo Credit: Puget Sound Ideas
By Emma Pellegrini
For many years, the campus collected memories, photographs and stories, transforming them into mementos for the Puget Sound community as a yearbook. The yearbook, called Tamanawas, commenced publication in 1913, originally published as one volume titled Klahowya. Due to World War I, the yearbook was put on hiatus, and resumed publication in 1919- 1920. From 1920 onwards, Tamanawas consistently published the yearbook — with a few exceptions in the early 2000s — up until the 2010s, when publication officially began to slow down. A 2013 edition of The Trail commented on how the recent trend of print cost, coupled with the increase of social media usage, created both a cost and a demand predicament for Tamanawas.
The 2016-17 school year was the last time Tamanawas published.
Annie Vela, an alumnus of Puget Sound, worked on the yearbook staff during its last year of publication. Like the 2013 edition of The Trail mentioned, Annie believes that both rising print costs and an influx in social media usage impacted Tamanawas' decision to cease printing. "I think the cost of printing was very expensive for how few students purchased a yearbook. There wasn't a lot of interest in purchasing a yearbook by most of the people I knew, and I think it likely plays in with the fact that everyone kept up with each other on social media," Vela said. Emma Catanzaro, another Logger alumnus, worked as a Tamanawas editor the last year it was published. She worked on staff for the first semester of her freshman year, 2016-2017, alongside her roommate Kristina. "It was a lot of work put on me and Kristina, in terms of like drafting the articles and making sure that things were getting done in time for our deadlines," said Catanzaro, commenting on the responsibilities of her and her job.
However, she said their editor, Rebecca Sather-Jenkins, was great overall, providing them with support while managing the yearbook publication. Even when Tamanawas began to experience demand issues, Sather-Jenkins still led her team with positivity. "Becca did a really good job of shielding Christina and I from any of the drama that was happening behind the scenes in the editor's meetings," said Catanzaro.
In the face of challenges, they continued to push ahead. "Becca never really told us what happened during those meetings, just that we're struggling right now. We're making some changes, but hopefully, we'll have more writers and editors in the spring. We really just went about our business," Catanzaro commented. Regardless, the time that Emma spent on staff allowed her creative license for which she will be forever grateful. "So it was kind of like a 50/50 of me doing my own interviews, and also doing interviews to match the photos that I was getting," said Catanzaro. Despite Tamanawas being a long-lasting part of campus culture and tradition, in 2017, the yearbook ceased publication, and all of the pages of memories past and present, old and young, were gathered away and tucked into the safety of the archives shelves, to be found only when memories came calling.