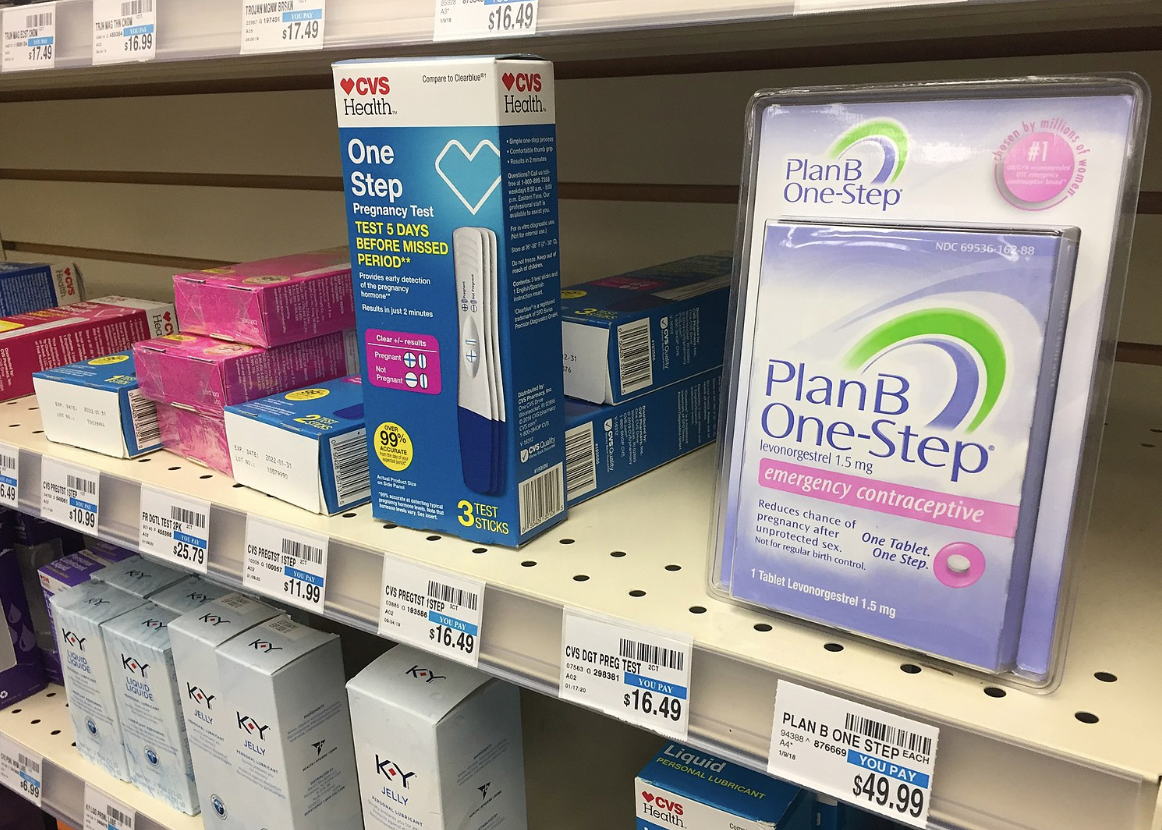 Over-the-counter emergency contraceptives, pregnancy tests, and lube. Photo Credit: Sarah Mirk, Wikimedia Commons
By Lucas Takiff
Harmful sexual misinformation. A handful of words that translate to the tried and true saying, "don't believe everything you hear on the internet." As a younger generation of web users, most of us know not to take advice from uninformed strangers online. Young adults seem to forget this mantra, however, once sex becomes involved.
The problem with sex is that even for us liberal arts college students, the topic is still somewhat taboo. Yes, people will talk about it, but a lot of students are afraid to admit any lack of knowledge, especially with partners. Instead, students flock online, sharing articles and tips backed by no medical advice or knowledge. It can be really hard to pick out valuable information from a sea of misinformation, but there are a couple of sources we can rely on.
When you need to talk to an actual human, CHWS is a great resource. For specific intimate and sexual advice, CHWS has R&R (recommendation and referral) appointments where a licensed counselor can answer and advise you through your personal journeys. For the more material parts of sex, CHWS provides free lube, condoms and dental dams. Danielle Bus, a nurse at CHWS, says, "If you are at the front desk and don't want to state the reason that you need an appointment, there is a small lavender pad of paper on the front counter. Just write your concern down and hand it to the front desk staff member. They will discreetly make sure that you can get seen for what you need."
All of that being said, it's understandable if you still decide to search online for advice. Even with as easy as CHWS makes it, an online search will always be faster — and cheaper. For more serious things, a conversation with a professional will always be best. But for some quick info, here are a couple of good online resources recommended by CHWS:
● The Tacoma-Pierce County Health Department. This local source has a great sexual health page with information and links to relevant local organizations, each with a focus on specific types of care, be it men's health
● The American Sexual Health Institute. This larger resource has a broad range of information, from general articles on STDs, pleasure, and anatomy, to educational resources used by health clinics nationwide.
● The CDC. This is the best resource for health-specific info containing a deep well of info on STDs, reproductive health, sexual violence and LGBTQ+ health. It's very factual and to the point, which is a plus.
● Planned Parenthood. This is known pretty well as the place to get abortions, condoms, and morning-after pills, but they also have a great selection of easy-to-comprehend information. Additionally, they have free confidential real-time messaging with trained sexual health educators
Ultimately, it's ok to not be an expert. All that actually matters is that everyone is having a good time and staying safe. Using these resources when doubt sets in can help ensure a happy, fulfilling sex life. Stay safe, loggers.
Thank you to CHWS and Nurse Danielle Bus for advising and providing information.