Get Your Groove On: Sexy Style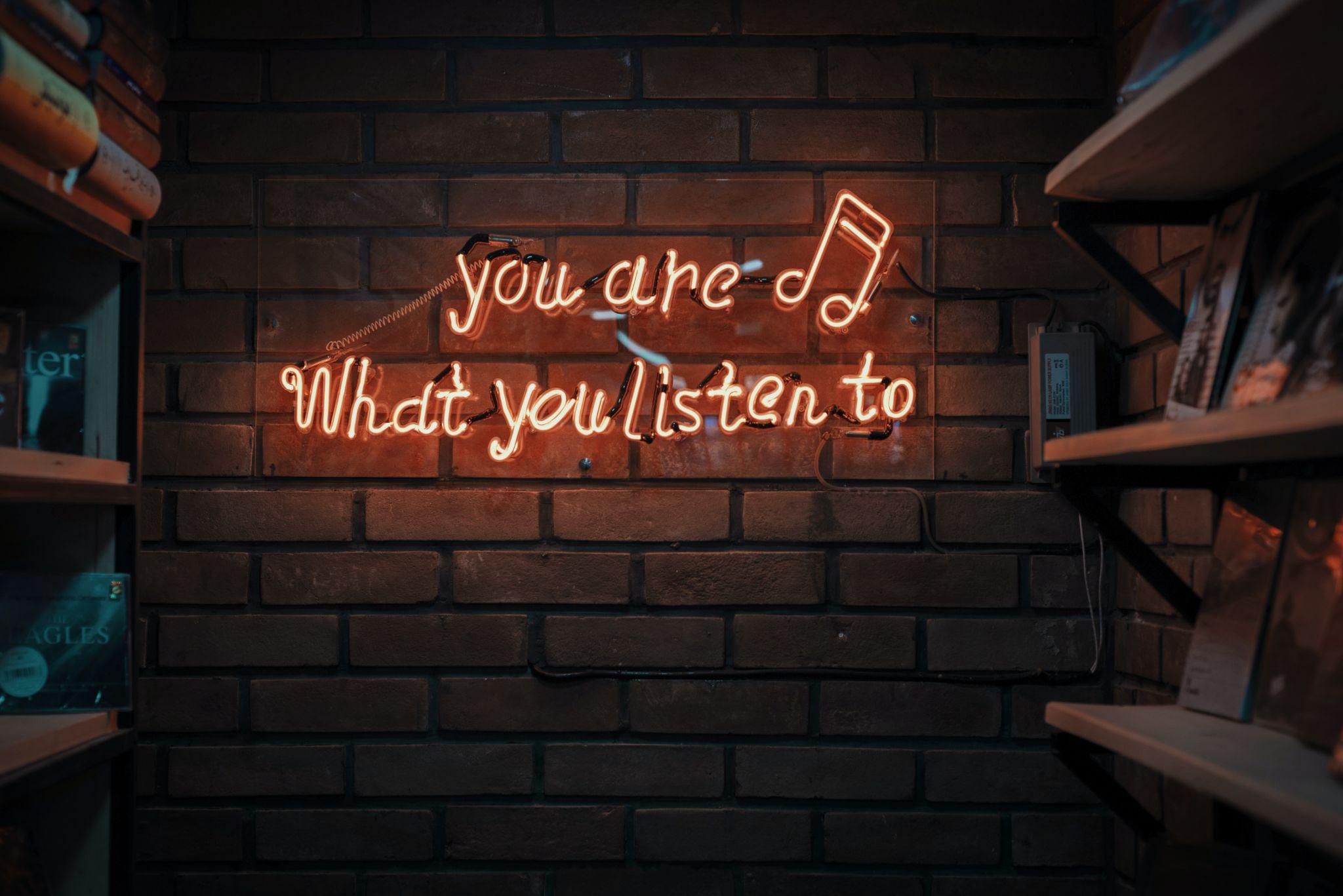 Neon sign reads "You are (music symbol) What you listen to"photo credit: unsplash.com
By Amelia Pooser
It is no surprise that music has become an intrinsic part of our lives and sex lives. But just as everyone has unique tastes in music, it stands to reason that everyone has different opinions of genres they enjoy on their sex playlists. To investigate these questions, we reached out to the beautiful and sexy students on campus through an anonymous survey to see if a sex playlist is really worth all the hype and what music students are grooving to.
Surprisingly, the responses to whether students had playlists were varied. A majority said yes, with a variety of reasons stretching from having one because "you never know when the horny will strike," to "because sex in silence just feels wrong." There is also the added practicality of having some background music that "is needed for the courtesy of those living around me."
However, some students said they had no sex playlist, saying that a playlist "would get way, way too distracting," or said, "I prefer no music." Others had simple explanations that they had no sex playlists because they "just use my ex-girlfriend's," or will play music but don't have "a designated sex playlist." There seemed to be at least some consensus that music was either necessary or nice to have during sex.
When explicitly asked how they thought music affected their own sexual experience, responses varied again, as students commented on the comforting or awkward nature of music during sex. Some found it pleasant, as one student responded that "music makes people feel more comfortable, it gives them confidence of something to move to, it takes pressure off, it sets a mood." Another student sweetly mentioned, "when a good sex playlist is on you no longer focus on the world around you and just on your partner, so you can get lost in them."
Others found music distracting and said they would rather "just be in the moment."
Many other responses mentioned that music honestly made no difference for them and "depends on the situation and the person." However, the most unique response was that music could be "traumatizing;" one student reported that on one occasion while having sex they "heard Nate wants to battle's song, 'mangled' which is a song about five nights at Freddie's [sic]," and now they no longer play music.
Now to look at some of the favorite sex songs of students. The most popular genre was by far R&B, with healthy doses of pop, rock, rap, and classical genres. Many notable artists appeared in students' favorite song choices, including Hozier, Harry Styles, Lizzo, and the Weeknd. After listening to the 137-minute playlist created through student suggestions, here are my rankings:
Best Chill Vibe Songs: Unravel Me by Sabrina Claudio, Foreplay by Jalen Santoy, Slow Motion by Trey Songz, High By the Beach by Lana Del Rey
Best Slow/Vibey Songs: Sex on the Beach by PartyNextDoor, Heaven by Julia Michaels, Movement by Hozier, Sacrifice by Black Atlass
Best Energetic Songs: Right Round by Flo Rida, Hotel Room Service by Pitbull, Hot Wings (I Wanna Party) by will.i.am, Jamie Fox, & Anne Hathaway
Best Beat Songs: Purple Haze by Jimi Hendrix, I Feel Like I'm Drowning by Two Feet, Valentine by 5 Seconds of Summer
WTF: Ram Ranch by Grant MacDonald, Cbat by Hudson Mohawke
Best Laugh: The Alma Mater, "anything from the pride and prejudice soundtrack," and "anything by Jackson Wang"
So go listen it up, enjoy the music, and have a great winter break! I hope everyone has a great time and maybe gets their own groove on *wink wink*.