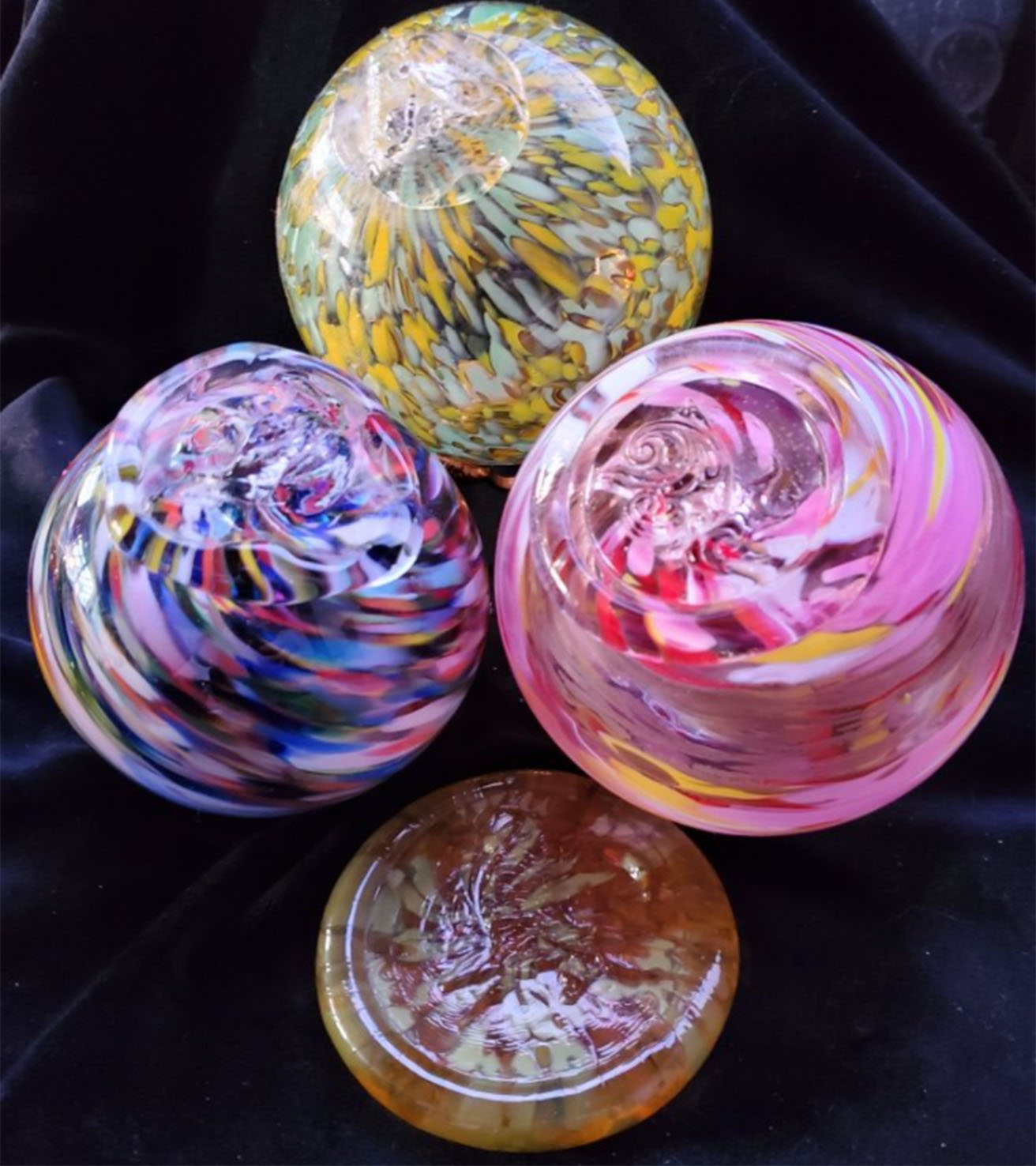 Monkeyshines Photo credit: @monkeything1
By Andrew Benoit
For many people, the latter half of winter in Tacoma can be pretty dreary.  The holiday season is over, the sun is hidden behind heavy clouds and the rain keeps most people indoors. For others, these weeks are brightened by Chinese Lunar New Years and a tradition called Monkeyshines. Treasure hunts, which started around Feb. 1st, 2022 this year,  for small pieces of art from local artists hidden all over Tacoma bring the community together and lifts spirits.
The tradition began in 2004 when "Ms. Monkey" and a partner hid ornate glass orbs adorned with the symbol of the monkey around Tacoma for people to find. Ms. Monkey meant for the pieces to go out around Christmas, but they weren't ready yet, so they scrambled to find another holiday coming up. Lunar New Year was right around the corner, and luckily enough it just happened to be the Year of the Monkey. Thus, a tradition was born, though Ms. Monkey explains that she never meant for it to become one.
"It was never set out to be a 24 year project, but it's evolved into one and it has a life of its own and we just kind of usher it along," she said. Right now, Monkeyshines is in it's second Lunar cycle, and 2022-2023 is the Year of the Tiger. Ms. Monkey plans to finish the current cycle, for a total of 24 years between the two cycles, but her plans beyond that remain open. 
"If we're going to continue again, that's a huge commitment for us," she said, adding that she has a particular vision for the continuation of the project, which would make it hard for her to step back. Whether or not the project continues in the future, there is no doubt that right now Monkeyshines is a Tacoma institution. 
It's not just Ms. Monkey anymore, people from all over Tacoma have started hiding their own art pieces. These "rogues" have widened the scope of the Monkeyshines, even creating pieces in other mediums. Although they aren't affiliated with Ms. Monkey, she has made it clear in the past that she welcomes everyone getting involved. Kaiti Chenard, a rogue who goes under the Twitter handle @magnoliamonkey, explained the diversity of what the rogues leave behind. 
"There's people that make coins, glasses, paint things, paint rocks, other people make jewelry and some people leave clues," Chenard said. 
 The rogue Monkeyshines help bring joy to people, especially young children. Another rogue, who is known on twitter as @MonkeyThing1 and specializes in hiding pins, explained how meaningful it is for people to find the treasures.
"It just makes everything happy. It's just a real positive thing to be giving to other people seeing that reaction. I see posts of little kids who find the pins with these huge grins on their face." 
Christina Sharra, who started hunting for Monkeyshines with her children this year, is impressed by how the tradition makes people feel. "I love the way that the community pulls together to try and bring a little bit of joy and happiness to each other," Sharra said. 
For Chenard, who moved to Tacoma two and a half years ago, Monkeyshines helped her and her family explore the city and feel connected to its people. "My two teenage kids, they come out with me and they think it's the greatest thing ever. Not only does it get us out and spend time together but they get to see kind of the community and how people can come together and it's just a nice thing," she said. 
People who take part in Monkeyshines also know how meaningful it is to give back to the city.  Chenard mentioned that people clean up the city at the same time they're hunting for the treasure. "We usually bring a bag with us and if there's some trash hanging out we usually try to pick it up and just clean up as you go along," Chenard said.
The mystery of the whole experience, from who made and placed the treasure to how many people walked by the art without noticing, make finding a Monkeyshine a joyful and special occasion.
 To an outsider, Monkeyshines may seem like a confusing tradition, but to Tacoma residents it's an important way to spread joy and adventure by tapping into the city's vibrant artistic spirit. In the words of Ms. Monkey: "there is magic in the world and sometimes that's just enough to know."