History-making AFAM course will travel to Ghana next fall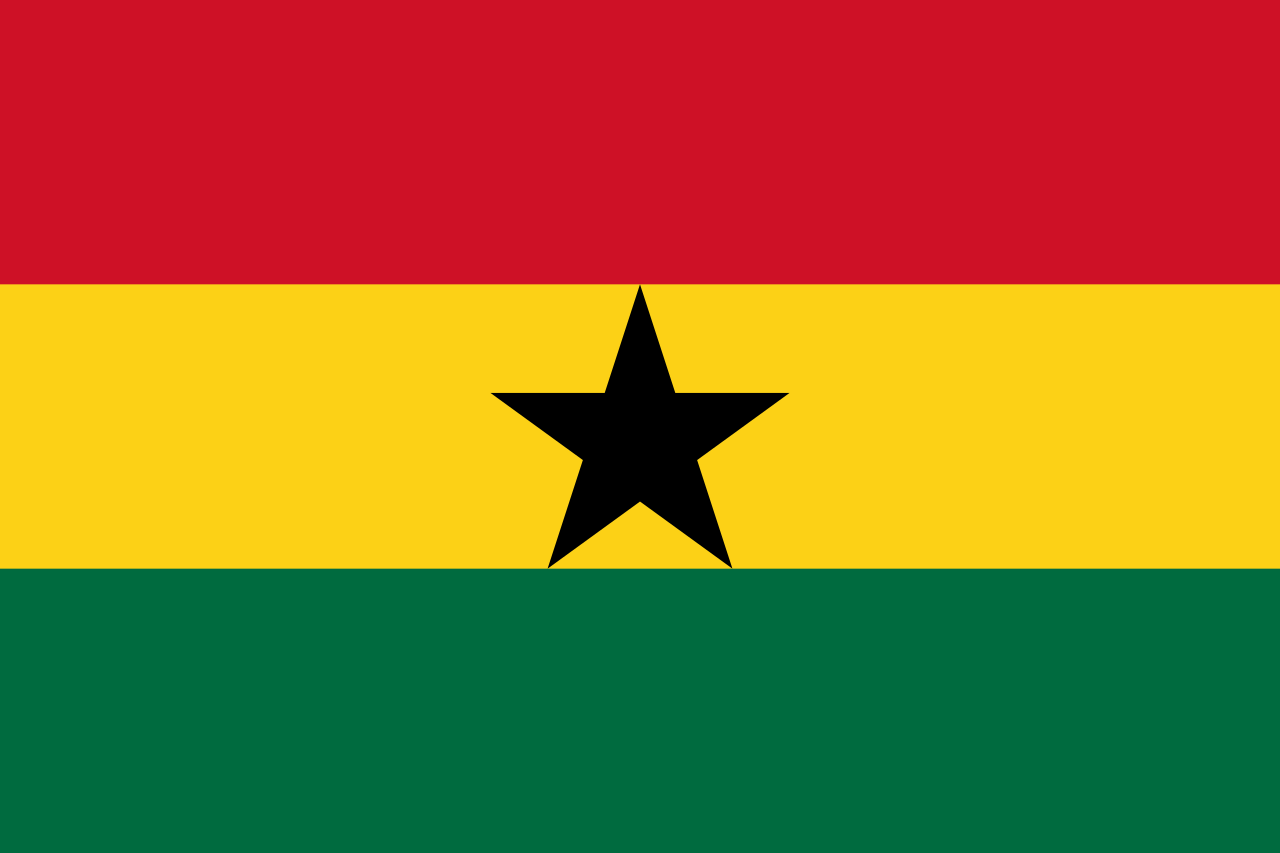 Pictured: The Ghanaian flag — Photo courtesy of Wikimedia Commons
Dr. LaToya Brackett of the African American Studies (AFAM) department always knew she wanted to take students to Ghana. Now in her second year of professorship at the University of Puget Sound, she has announced her new class, AFAM 310: The African Diaspora Experience. The fall semester course will prepare students for a study tour through Ghana from December 27, 2019 to January 17, 2020.
AFAM 310 offers students a unique opportunity to bridge the gap between academic and experiential learning. Additionally, the class allows students to have a study abroad experience without missing a whole semester or year of school.
To apply for one of the 22 spots in AFAM 310, students must have taken AFAM 101. Brackett encourages students to plan ahead in case they are not accepted. As AFAM 310 will satisfy both the humanistic approaches and Knowledge, Power and Identity requirements, the class is likely to fill up.
During the class, students will engage with various literature and articles on Ghana, past and present. Brackett explained that novels by West African writers, such as "Homegoing" by Yaa Gyasi, will be particularly central.
At an informational meeting on April 3 in the Murray Boardroom, students in attendance were clearly excited. AFAM 310 marks the first time that Puget Sound will offer a study tour to Ghana.
Excluding the long-standing Pacific Rim study abroad program, faculty-led study trips have been limited. Exceptions include Politics & Government professor Karl Fields' 10-student trip to China last winter break, and this spring's communications class that travels to Qatar and Amsterdam.
The cost of the study trip for AFAM 310 is estimated to be around $6,000, including airfare, but will depend on the number of students who choose to attend. Brackett is aware of the barrier that cost may present to interested students and is currently working to lower the price, but encourages interested students to begin saving now.
The study tour will begin in Accra, Ghana's largest city and capital. While there, students and faculty will have the opportunity to visit the resting place of W.E.B. DuBois, famous activist and author who frequently appears in the AFAM curriculum at Puget Sound.
In addition to Accra, the students will be visiting the city of Kumasi, Ghana's second-largest city. In Kumasi, the students and faculty will learn how to weave Kente cloth, a fabric made of interwoven silk and cotton strips, from traditional Kente cloth weavers.
"I want us to have as many opportunities as we can to connect with locals," Brackett said.
In Accra and Kumasi, students will be given specific opportunities to speak with local Ghanaians who are entrepreneurs, educators and artisans. This is an important part of the trip, as well as the class, as students will be focusing on more than just the history of Ghana. In addition, Brackett shared that the class will encourage discussions on education, health, gender, entrepreneurship and more. She shared that the course's content could cater to the students, allowing them to explore their specific interests during their time in Ghana.
While visiting the Cape Coast of Ghana, students and faculty will view two slave castles (large castles that held captured Africans before they were sent to the Americas), The Cape Coast Castle and the Elmina Castle. At the informational meeting Brackett shared that the slave castles will be an important part of the trip as students will learn the history of slavery while recognizing the implications of the space they are in.
While visiting Glefe, a small village outside of Accra, students will be able to implement their own service project. Throughout the fall, students will work with the Glefe Youth Organization to create a service project that will benefit the community of that village.
The Glefe Youth organization is a community-built and -led program that offers out-of-school care for local Ghanaian students. This is an essential program since there is no school in Glefe and many children cannot afford to attend private school.  
The Glefe Youth Organization provides care for students who cannot go to private school and children who have mental disabilities. The program is also building a bathroom that will provide the local community with a way to make money. Brackett explained that in Ghana, public toilets cost money. The revenue generated from this bathroom will help fund the organization and its other programs.
Additional travel locations include a visit to the Kakum National park, Manhyia Palace Museum, and Winneba, a small town in Ghana.
Brackett's newest class boasts an amazing opportunity for students to continue their education outside of the classroom while learning with Puget Sound professors and their peers.
Tags :
AFAM
course
Ghana