25Live makes scheduling events on campus more accessible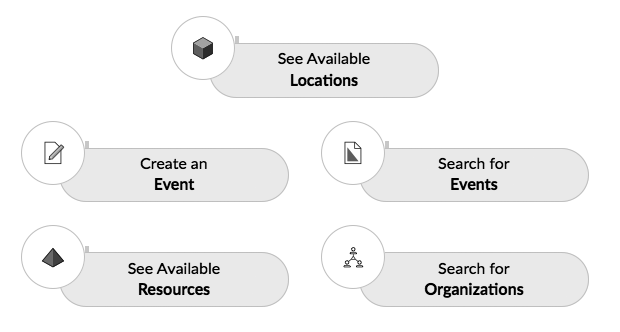 A screenshot of 25Live's interface
25Live, Puget Sound's new scheduling software, is up and running. The new software is a service that allows members of the campus community to reserve rooms across the University. The software is meant to give students and faculty the opportunity to take full advantage of classroom spaces. Streamlined communication is the intended goal of the new software, but more than that, the software is a major step in technological development for the University.
Puget Sound's previous scheduling system was a more complicated process. Students and faculty would submit forms online via Puget Sound's website, then student workers would transfer the information into a large Outlook schedule. The old process was more involved, demanding more effort from university employees, the system hopes to increase efficiency.
With 25Live, Puget Sound works to centralize information and make communication more efficient. But rolling out the software is a complex process. Student Life Operations and Scheduling and Events Services have finished the bulk of the bureaucratic work, but there is still work to do. According to Puget Sound's website, they are still planning to work on user training, as well as transferring data from the old system to the new one.
Publicity is also an ongoing process; though the software is up and running, it hasn't entirely replaced the old system. Many people don't know about it yet. Even those that do are still adjusting to the new interface. Sarah Blevins, a former employee of Student Life Operations, has worked with the new system through the transition.
"25Live has been in the works for over a year, with the help of a lot of people's hard work, so it's exciting that it's finally been completed," Blevins said. She reinforced that the new software is making the University's resources more accessible.
However, the software implementation has run into an unexpected issue. "The only major hiccup in this new scheduling system is that the majority of people, students and faculty alike, aren't aware of it or the fact that they're able to make reservations on their own now," Blevins said.  
This transition into newer softwares reflects the University's push to be more technologically advanced. Systems such as Canvas, Get Mobile Ordering and now 25Live indicate Puget Sound's technological evolution. Many larger universities, like the University of Washington Tacoma have already implemented these systems, and the administration's push to modernize indicates a desire to keep up.
As technological change continues to characterize the 2018–2019 academic year, some people are hesitant. Change, especially change that requires adjusting to new technology, is an intimidating concept to many. But people who have experience with the system suggest that 25Live is a user-friendly service.
"If more people log in to 25Live and play around a bit, they'll be able to learn about software for the future and then be able to show their peers. It's extremely user-friendly and will make for a much better scheduling experience for everyone once we all become familiar with it," Blevins said.
Tags :
25Live
accessibility
events