100 years after the influenza pandemic, Professor Nancy Bristow spreads awareness about dealing with traumatic events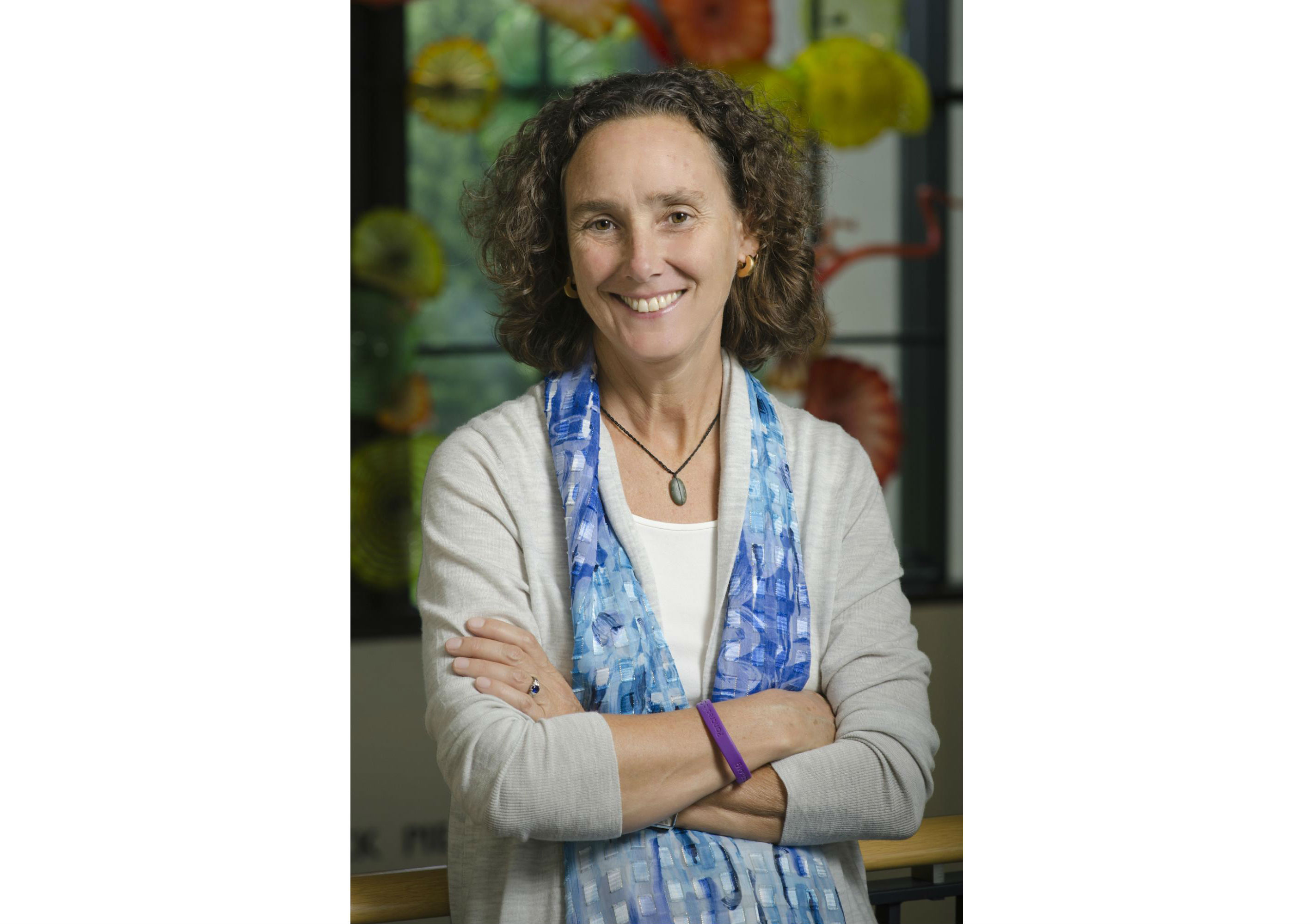 Pictured: Professor Nancy Bristow — photo credit to Ross Mulhausen
In commemoration of the 100th anniversary of the 1918 influenza pandemic, University of Puget Sound history professor Nancy K. Bristow gave a talk in the Wheelock Student Center to spread awareness about dealing with traumatic events.
In March 2012, Bristow published a book titled "American Pandemic: The Lost Worlds of the 1918 Influenza Epidemic." Her inspiration for this book was the story of her great-grandparents, who died of sickness four days apart from each other and left her grandfather an orphan. Bristow's goal is "to get out into the public through the voices of communities whose stories hadn't been told yet," she said.
Just like Bristow's grandfather, many people around the world and in the U.S. died of influenza in 1918. In the U.S., 25 percent to 40 percent of the population was infected, most of which were people between the ages 20 to 40. However, their stories, along with the worldwide record of casualties, are not known.
This pandemic was overshadowed by World War I and wasn't getting the attention it deserved because "it didn't fit the narrative of progress," Bristow said.
"It was during this time that public health and biotechnology emerged, making people believe that they didn't have to worry about diseases anymore for they had been 'domesticated,'" Bristow said. People were already very worried about what was going on with the war. The knowledge of a pandemic could create even more panic than there already was.
After WWI, many people tried to move on from its horrors. Those who died from the pandemic were grouped in with those who died in the war.
"Associating those who simply died of influenza with those who were dying in the war just made people feel a little better about the losses … made them almost make some kind of sense," Bristow said.
In her talk, she explained how "many countries worldwide were not keeping public health statistics … so they had dramatically undercounted because they had neglected whole continents."
Many people around the world decided to focus on WWI or their own situations, which is why people today don't know how many people were affected. This is also the reason why the global number of casualties during this pandemic isn't known.
So many people were dying that their relatives couldn't hold a proper funeral for them, and many bodies were buried in mass graves. Once someone died of influenza, people wanted the body to be underground as quickly as possible to prevent the disease from spreading.
"Right now everyone is interested and concerned about people whose homes are being burned in California. In two months, the nation would have moved on and those families will still, perhaps, have lost their homes. People would have lost loved ones and no one will be talking or thinking about it," Bristow said.
"People need to gain empathy for the trauma that is often going on among us," Bristow explained. The goal of the talk was not only to inform people about the events that happened during the pandemic, but also to get people today to talk, listen and genuinely care about what is going on around them. Bristow encourages people to be there every step of the way to recovery for people that are suffering. This way communities can become better places.
Tags :
awareness
Nancy Bristow
trauma