New Center for Effective Speech and Advocacy to arrive on campus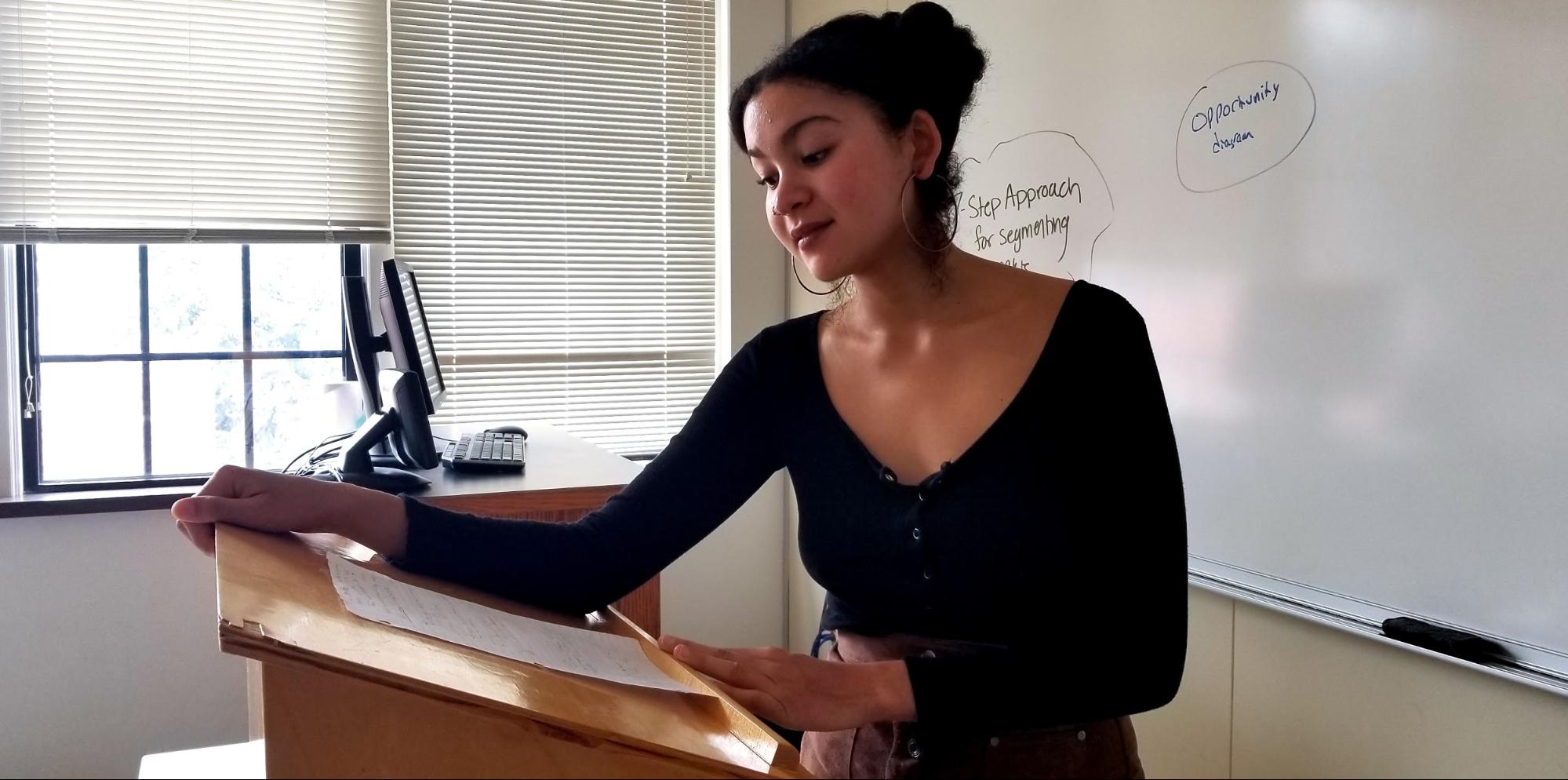 Photo credit to Augusta Grassl
There are many things that set the University of Puget Sound apart from other institutions. One of those things is that many of the centers for tutoring and education on campus employ and are managed by students. Currently, the Center for Writing, Learning and Teaching (CWLT), the Peer Research Advisors at Collins Memorial Library and the Peer Advising Program are some of many institutions on campus that employ students to assist their peers with academic needs.
Another center of this sort is set to arrive on campus very soon, as the Arthur Vining Davis Foundations just gifted the University $250,000 in grant money to create a Center for Effective Speech and Advocacy on campus.
The Arthur Vining Davis Foundations are grant organizations that are under a living trust established by Arthur Vining Davis. According to their website, the Foundations exist to support higher education and other educational institutions in their efforts through grants.
"Since inception, the Foundations have given over 3,800 grants totaling more than $300 million to colleges and universities, hospitals, medical schools and divinity schools. The Arthur Vining Davis Foundations have funded visionary leadership in public television for scientific and historical documentaries, children's programming and the distribution of high quality educational media," their website reads.
According to the University's press release, this center would closely resemble the CWLT, but with more of an emphasis on speech and advocacy work. "The center will provide a wide variety of opportunities for Puget Sound students and faculty members to gain greater confidence and experience in oral argumentation, advocacy and persuasion," the press release reads.
This Center plans to encompass the work that will be achieved in first-year seminar classes, which includes research and writing skills. It will also involve work with "other academic programs and initiatives that support students in expanding their ability to organize and communicate information and ideas," the press release says.
"Among the center's other likely campus partners will be the University's experiential learning department, as well as its three major civic engagement projects—the Race and Pedagogy Institute, Sound Policy Institute and Freedom Education Project Puget Sound," the press release continues.
Provost Kristine Bartanen is one of the many individuals involved in the production of this center. Dr. Bartanen highlighted the role of this new center in first-year seminars as well as its role in civic education.
"Strengthening students' skills in oral communication is one of the key goals of the Seminars in Scholarly Inquiry. Assessment evidence shows that the seminars devote more attention to written than to oral communication," Bartanen said.
"We hope the Center will be a resource to faculty teaching seminars. In addition, our engagement as citizens — on campus, in local communities and beyond — demands attention to effective advocacy. We hope the Center will be a place where students can learn good practices, learn from outstanding historical examples and develop useful skills," Bartanen said.
This Center hopes to expand and invigorate students' ability to be engaged in civics and civic projects, something that the United States as a country is currently lacking in. According to a 2016 report by the Center for American Progress, American civic education and engagement is at an all-time low. Only 26 percent of Americans can name the three branches of government, and voter participation rates are the lowest that they have been since 1996.
"We hope to have initial pilot work [on the center] begin in spring 2019," Bartanen said.
Hopefully the Center for Effective Speech and Advocacy will help to empower a new generation of individuals who have the tools and resources to be engaged in the world around them in meaningful ways.
Tags :
new center
Speech and Advocacy