Logger football finally breaks curse, beats Pacific Boxers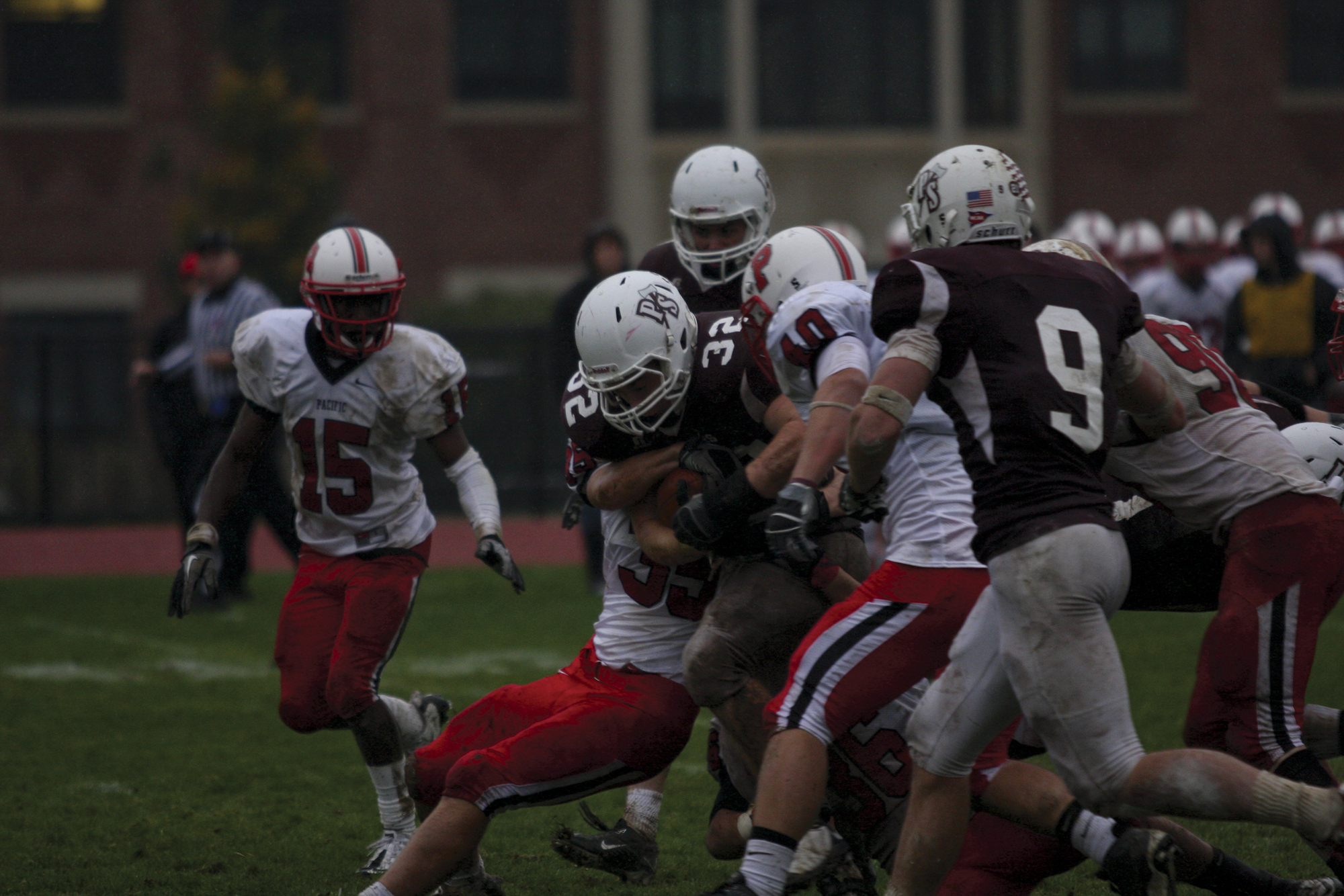 On Saturday, Oct. 30, the streak of bad luck ended as the Logger football team beat the Pacific Boxers 42-31 in their first Northwest Conference win since 2008. In the monumental event, the Loggers not only exemplified true team spirit but also smashed three decades-old records.
It was senior night, and the Loggers were not leaving without fully investing every ounce of blood, sweat and tears the home field had elicited from them throughout their careers. In the third minute, senior Duncan White (Lake Oswego, Ore.) found junior Adam Kniffin (Salem, Ore.) on a 5-yard touchdown strike. In their first three possessions, the Loggers built what appeared to be a solid 21-0 lead against the Boxers.  Despite their strong beginnings, the Loggers' momentum wavered to the Boxers before halftime as they cut the lead to 21-10.
Coming out onto the field for the second half, the Loggers had their game plan set. After a touchdown pass from White to Kniffin, freshman Riley Neff-Warner (Edmonds, Wash.) picked up the loose ball following a blocked punt and staggered into the end zone for a 35-10 lead.
Despite a rough beginning in the season, the Loggers' offense came out stronger than ever. "Our offense gained a lot of confidence after our game against Lewis and Clark. I thought we had a great week of practice as a result of that," said White. White contributed four touchdown passes, increasing his season yardage total to 2,301 yeards, and breaking Ron Medley's record from 1984.
Not only were the seniors playing well, but the entire team rallied together to beat the Boxers.
"The seniors were a really big motivational factor for the guys. It really meant a lot to us all to win that game for them. I think another big factor was that we just went out on the field and focused on having fun with our teammates," said junior Casey Coberly (Boise, Idaho).
Yes, they had great facial hair, but what the senior class really brought to the team was a love of the sport. "I will miss their leadership and friendship the most. They really did make football practice enjoyable, which isn't an easy thing to do," added Coberly.
In true Logger spirit, the team acted as one in their fight against the Boxers. Kniffin put points on the board for the Loggers with 14 receptions for 133 yards and three touchdowns. With 70 receptions for the season, he bested offensive coordinator Jeff Halstead's record from 1999. His 13 touchdowns in the season broke Dan Thurston's record from 1968.
Moreover, the Logger defense was in top form and chipped away at the Boxers mentally throughout the match. Lead by Coberly, the Loggers recorded eight tackles for loss.
Looking ahead, the Loggers are keen on ending the season with a statement.
Senior Taylor Firman (Covington, Wash.) believes, "[The team is] definitely ready to take on Whitworth. We just need to stay consistent, play physical football, and the scoreboard will take care of itself."