The Man Behind The Theory of Everything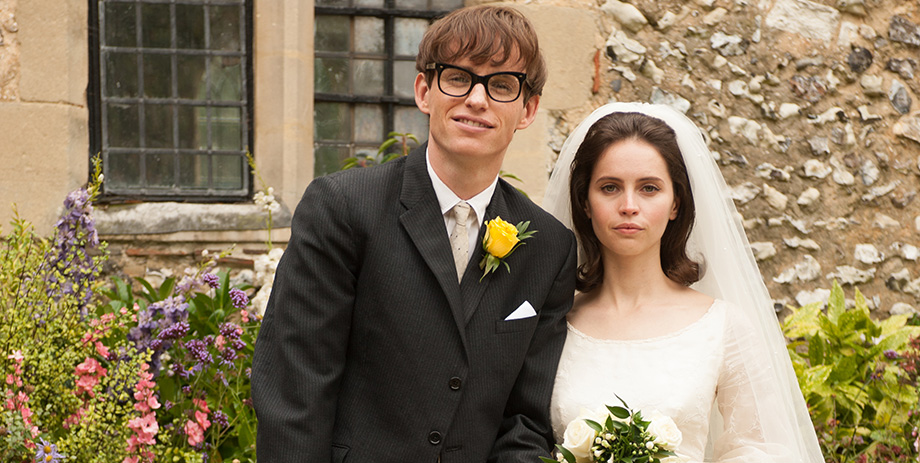 Even if you don't know much about him, you've heard of him. This theoretical physicist and cosmologist is arguably the most important figure in natural science since Albert Einstein. I'm talking, of course, about Stephen Hawking.
Hawking is largely known for setting forth complex theories regarding the origins of the universe and the radiation emitted by black holes. He was the first to suggest a cosmology that can be explained by a union of quantum mechanics and Einstein's theory of general relativity.
Diagnosed with motor neuron disease at the age of 21 while attending the University of Cambridge, Hawking has become known as much for his disability as for his pioneering work in cosmology.
Given what most people know of him, it seems that there is an enormous difficulty separating the man from his work. And if not from his work, then from his neurodegenerative disease.
Needless to say, there is a man who exists beyond his work and progressive disease.
That is precisely what James Marsh's The Theory of Everything endeavors to show: the genuine bleeding, breathing, feeling man.
Though at times it seems slightly formulaic, as so many biopics do, The Theory of Everything overcomes the weakness. Its slight paint-by-number plot progression does not equate to some stuffy, bloated docudrama that martyrs its subject.
Rather than reducing Hawking's life solely to a "victory in the face of adversity feel-good fest," Marsh's film stares resolutely into the life of a brash, intimidatingly intelligent, sometimes awkward, ill-tempered and stubborn, sexual man.
That is not to imply that The Theory of Everything glosses over Hawking's disability; it doesn't. Indeed, Hawking's illness is a major narrative focal point of the film. But rather than being portrayed as all that Hawking is, it's portrayed as just a part of who he is.
Of course, depicting the illness, along with all the physical limitations it imposed on Hawking, combined with a complicated persona, places significant demands on an actor. Eddie Redmayne, who portrays Hawking, meets those demands.
Accompanied by Felicity Jones, who portrays Hawking's first wife Jane Wilde, Redmayne is sensational. With an eerie accuracy that transcends mere physical impersonation, he illustrates both Hawking's fierce resolve and deteriorating physical state. It is worth mentioning that Redmayne himself spent time with ALS sufferers so as to be as authentic as possible.
Beginning before Hawking's diagnosis in 1963, The Theory of Everything grants Redmayne an enormous amount of leeway to inhabit Hawking's psyche, starting out as an astoundingly brilliant (if airy and somewhat lazy) college student with his head in the clouds, and ending as an internationally renowned scientist.
The chronological progression of the narrative renders Redmayne perpetually fascinating, as he continuously adjusts each expression, movement, minute twitch and grin to fit Hawking's condition.
Redmayne's constantly evolving depiction of Hawking is matched by Jones's equally evolved portrayal of Jane, a beautiful, determined arts major with an intense devotion to God.
Her complicated evolution from Hawking's love interest to wife and caretaker, and eventual ex-wife, is fascinating to watch as Hawking begins to rely on a wheelchair to move and a computer to speak.
Jones skillfully depicts Jane, a woman who painstakingly builds and maintains a life for her husband as his condition continues to worsen. The portrayal of their 25-year marriage and the film itself is largely based on Jane's memoir Travelling to Infinity: My Life with Stephen, which details her relationship with Hawking.
The image of Hawking and Jane kissing while dancing under the stars at a college party is, at first, difficult to reconcile next to one of the film's most striking images of Hawking at the beach, feet limply placed in the water, observing his family in the ebb and flow of the tide.
But that is largely what the movie is about: Hawking's relationship with his wife, the life they built together for some 25 years, the three children they would raise and the difficulty Jane endures when devoting her life to the care of her husband.
Although the film spares few details in regards to Hawking's relationship with Jane, it does irritatingly treat his eventual separation and divorce from Jane with surprising superficiality. It is hard to imagine that it felt that way to the real Hawking.
Matched by a musical score that perfectly emphasizes the moments of levity and drama alike, the film's strengths clearly lie in the acting. Redmayne never falters in inhabiting Hawking's life and establishing him as a deeply feeling man, both exceedingly normal and inextricably different.
Redmayne's Hawking is a visceral man, devoted to the principles of his work, but not unwilling to change them upon empirical proof. He's a man who has seemingly not lost his brash sense of humor, but is also dogged by the enormous burden of his intelligence.
Equaled by his counterpart Jones, who gracefully, forcefully and enduringly fills Jane's shoes, Redmayne pulls off the role in which he has been cast. Playing the part of the man who is arguably the most intelligent human in existence today is no easy feat, but he succeeds with charm and accuracy.
The real Stephen Hawking has commented on the authenticity of Redmayne's acting, indicating on Facebook that at times, he thought Redmayne was him.
Part love story, part biopic, it triumphantly portrays the life of an extraordinarily brilliant and important man who remains extraordinarily human. And in the end, despite its minor shortcomings, The Theory of Everything, named so in reference to Hawking's endeavor to discover a single unifying theory to the universe, is a profound and provocative film.
The Theory of Everything is in
theaters now.