Jeff Bridges brings blues and rock to Broadway Center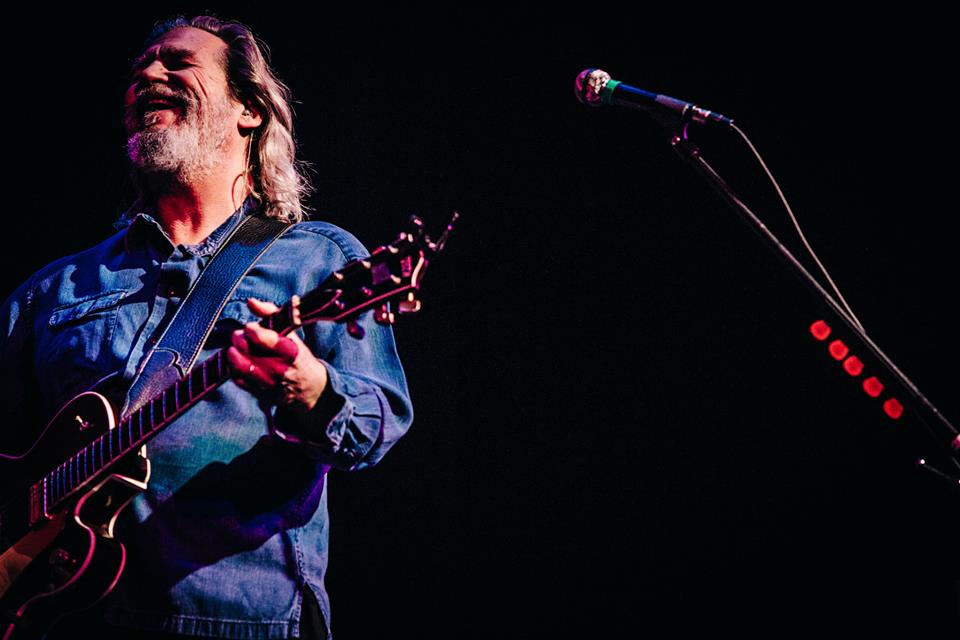 Yes, Jeff Bridges is a musician. And a fantastic one at that. Most people know him for his iconic role as Kevin Flynn in the Tron movie franchise, or as "The Dude" in The Big Lebowski. But Bridges's biggest achievement in Hollywood was an academy award for his role as "Bad Blake" in the 2009 film Crazy Heart.
After the success of the film and the accompanying soundtrack, Bridges released another country album, a self-titled work that Bridges says "is a natural extension of the love of music I've had all my life."  It wasn't long after that he decided he wanted to get a band together and start touring, and so Jeff Bridges and the Abiders was born.
Broadway Center director David Fischer said he'd been trying to get the band to come to Tacoma for more than two years, writing every six months to ask if they would perform.
"Persistence pays off! What a fantastic night. It was worth it, wouldn't you say?" Fischer said.
And we certainly would! The music was written from the heart, and every song was well loved, well performed and well received. The guys put on a great show for their Tacoma audience and everyone left the theatre with a big smile on their face. Many were humming an old or a new favorite song if they weren't chattering about how much they loved the concert.
The show opened with PK Dwyer, a busker (street performer) from Seattle, who performs at Pike Place Market roughly 200 days out of the year. He had gained some fame in New York and Europe for his music, but the one time his wife urged him to play in front of a movie theatre, he was met by Fischer and asked to perform on the big stage.
Jeff Bridges and the Abiders walked out to a roar from the crowd. You wouldn't believe this guy had only just begun his music career. The ages and overall enthusiasm of the audience made you think Bridges had been writing music his whole life. He joked about living the teenage dream at 65.
Bridges sang songs from Jeff Bridges, Crazy Heart and even The Big Lebowski. He said he'd always wanted to pursue music, but his father had encouraged him that the real career lay in acting. There was promise that one day he'd get to act as a musician, which didn't happen until much later in his life, but it was a glad day when it did.
Each song got an intro about a good friend of his who had written the song either with him or for him, the biggest names being T Bone Burnett, John Goodwin and Kris Kristofferson. He got off topic a couple of times, getting sidetracked into memories of the past, but the audience loved anything he talked about.
Bridges also talked about a program he's immensely passionate about called "No Kid Hungry," which fights childhood hunger across America, particularly in schools. Every place the band tours, they meet with the town's governor to discuss this issue and start a donation program. Bridges complimented Tacoma's governor with his eagerness about this issue, and encouraged the audience to participate as well.
The crowd refused to let him just walk away, and the band performed a total of four encores before officially ending.
The party didn't end there, however! A ticketed meet-and-greet was available after the show. All was well until The Dude decided to "misbehave." Roughly 40 people gathered with their drinks and dessert plates to meet Bridges, but he took one look at the long line and decided he was too tired to meet everyone individually. He ran around the room, taking selfies and pictures for the official photographer and occasionally signing posters and other props, before saying how much he loved everyone and heading out the door. Many were disappointed they couldn't get the one-on-one time, but those who got the hurried pictures were grateful for the brief encounter.
Abiders drummer Tom Lackner and cellist/bassist/pianist Randy Tico both said how much they loved the Pantages Theatre and how beautiful a venue it was, and that they were also grateful for the great crowd.
"It was an amazing experience! It truly was. Tacoma is a beautiful city and we loved playing for you," Tico said.
If you enjoy rocked-out country, or if you enjoyed Crazy Heart and/or The Big Lebowski, you will love Bridges's music. His lyrics are inspiring and heartfelt, his voice is deep and gravelly and smooth, and the music itself is a beautiful combo of fun rock and soulful country. Just as sure as The Dude wins hearts on the big screen, he wins hearts with his voice and guitar, and you can be sure he'll "pick up your crazy heart and give it one more try."
CORRECTION: The original published article misattributed a quote. This has been corrected.