Coffeehouses offer students variety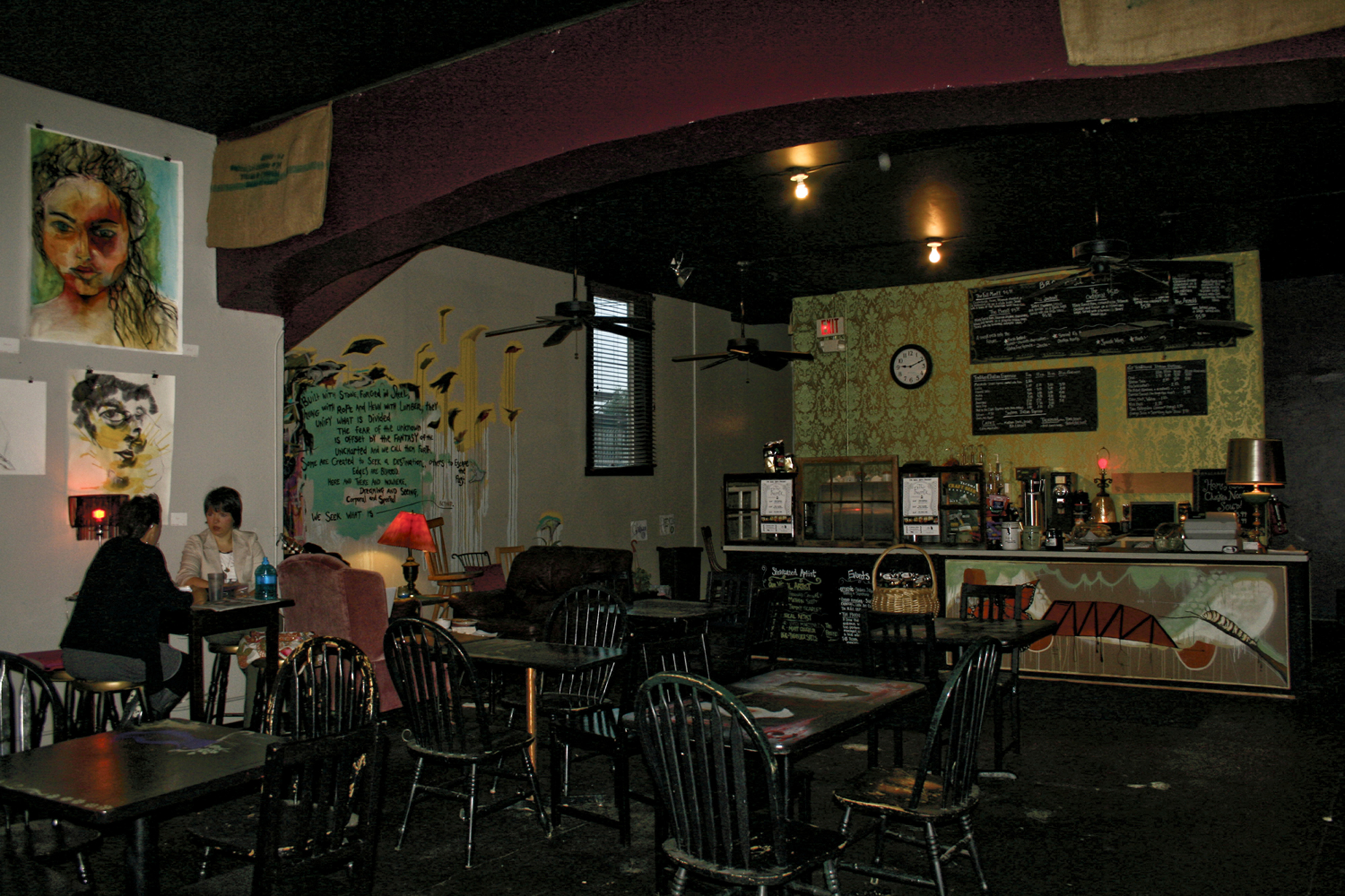 It is no new secret: coffee is a college student's staple. Though Puget Sound students are ever grateful for on-campus coffee, sometimes a divergence from Diversions can be a good thing. Luckily, Tacoma has a great selection of coffee shops to provide students with a cup of joe in a different setting.
Rated number one on Yelp's Tacoma coffee list, Caffe Dei can be found on 6th Avenue.  Although it has only been open a few months, Caffe Dei has already proven itself to Tacoma locals as well as bereft-of-sleep college students.
Owners Shuanna Holt and Shane Siegfried and their staff happen to make some of the best espresso drinks around. They mix healthy ingredients in interesting combinations and saddle these results with funny names such as Sasquatch (when Americano meets cappuccino), Arancione Moka (espresso, dark Dutch chocolate, steamed sweetened condensed milk and orange zest) and Abominus (four espresso shots over sweetened condensed milk).
Much of Caffe Dei's menu is vegetarian, vegan or gluten-free and nothing is less than delicious – including a killer grilled cheese on baked potato bread. They also carry the Mighty-O organic donut in flavors of French toast, lemon poppy-seed, chocolate cake, blueberry and glazed. It is highly advised to arrive early if a Mighty-O donut is what you seek: these sell out fast!
Closest to campus of the three is Beyond the Bridge Café. This cafe is also new to the area and located on 6th Avenue. The cafe is owned by young and down-to-earth Trish and Ben Rubke.
"Everything we're building on is based on coffee, art and community. It's our goal to make art sustainable," said Rubke to Tacoma Weekly. This cafe also opened very recently, in September.
Along with many anticipated open mic nights, the owners have plans to host latte art competitions, formal coffee evaluations, children's dance lessons and plenty more creative events to come. Beyond the Bridge also offers a spot to display your original artwork on its gallery wall – a wall that is booked with artists until April 2011.
When it comes to drinks, Ben Rubke stated, "My favorite Under the Bridge beverage has to be a tie between two: the fruity tea drink, Sunrise-sunset, and a Vanilla Americano with brown sugar." With plans to expand their menu in the future, Beyond the Bridge can currently offer you splendid hot sandwiches, fresh bagels and superb soups.
Last but not least is the classic Mandolin Café, located near the intersection of South 12th Street and Proctor. These guys pride themselves on their nightly live music and their free wifi, but it is their dessert selection that sets the Mandolin apart.
Upon visiting, it becomes apparent that the vibe at the Mandolin Café is hard to beat; live music and vibrant artwork combine to create the perfect setting to enjoy any time of your day. There is also a private room,  which comes in handy for those often in need of a study break. This room can also be rented out privately for club meetings, dinner parties or gatherings of other sorts.
The Mandolin offers delicious, ever-changing soups, sandwiches and pastas. Open Mic Night is every Sunday, so whether you play or just like to listen, be sure to stop by.
Regardless of your choice, it is impossible to go wrong with Caffe Dei, Beyond the Bridge Café and Mandolin Café so close to campus. Caffeinate on, Loggers.