Kittredge Gallery features local art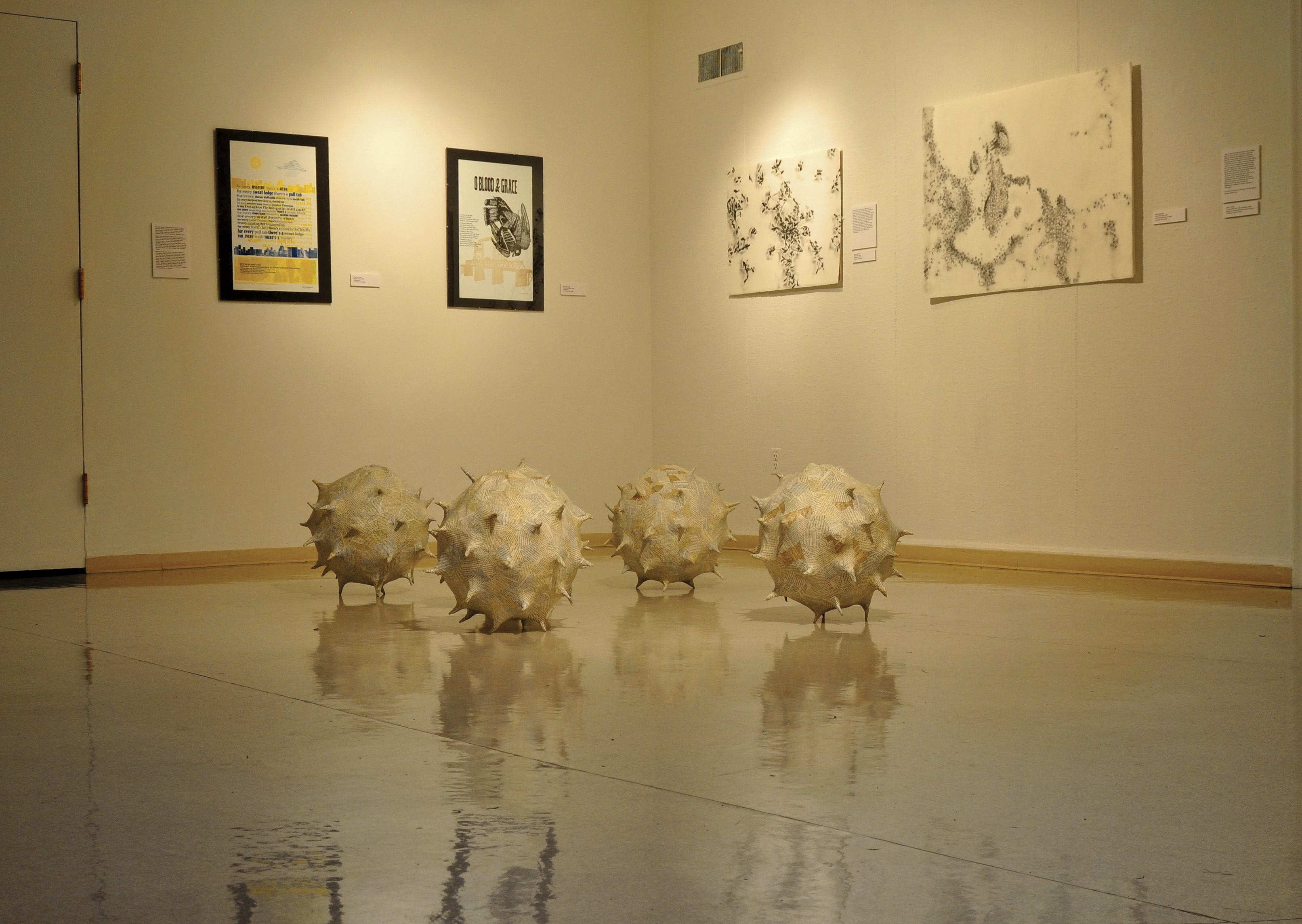 When in search of good art, one often ventures out across oceans or to big-name museums, but for the lucky students of Puget Sound,  great art has come to us at the Kittredge Art Gallery.
On display now until Oct. 2 are the works of local artists that have been nominated for or awarded The Greater Tacoma Foundation's Foundation of Art Award between the years of 2008 and 2010.
"This eclectic gallery is a great way to expose yourself to local artists," said sophomore Madison Genovese.
The wide variety of art displays the many talents of the greater Tacoma area, from the unique textiles of Toot Reid to a bust of the Virgin Mary made entirely of Legos created by the certified professional Lego artist Dan Parker.
The gallery also reflects some of Tacoma's eco-friendly values. Kyle Dillenay's piece entitled "Lines of Earth" is made entirely of organic materials and cast metals.  The earthy artist uses tree roots, vegetation and a bit of spice with some red peppers to accent his artwork.
"I love what artists are doing with photo projection," freshman art major Tosia Klincewicz said regarding the piece "Trace of Evidence."
In this work, artists Ellen Ito and Jennifer Peters created a projection of various slides to document the traces visitors leave behind in the Tacoma Art Museum.
The gallery also features the work of sculptor Spencer Ebbinger. His first piece, displayed prominently in the entrance of the exhibit, depicts three turtles pulling a rafted house home.  Ebbinger's artwork creates visual images as well as metaphorical ones.
"My work is a visual record of experiences in my life that I consider to be significant periods of enlightenment, transformation and growth," Ebbinger articulated to his audience in the caption on his piece.
The artwork displayed in Kittredge appeals to all audiences because of its wide variety of subjects and pieces.
"The colorful ink drawings really capture your attention," Klincewicz noted, referring to Janet Marcavege's floral ink prints.  Also among the works is Lisa Kihoshitor's jewelry.
Many students also use the Kittredge Art Gallery for academic purposes. Sophomore Gretha Loubser  wrote a paper on Niel Andersson's "Columbia River Storm Clouds."
Andersson's technical style combined with the calm soothing colors and riveting brushstrokes creates a breathtaking effect.
"Each brush stroke is like a tiny little puzzle piece coming together to create a bigger picture," observed Loubser.
The Kittredge Art Gallery will continue to host a variety of art exhibits throughout the semester. The local artists will only inhabit the gallery for a few more days. It would be a shame to pass up this educational experience and artistic adventure.